How to Trade in Your Games for the Most Money
Trading-in your old games to buy new games has become a tradition. Contrary to what most hard-core gamers think, the vast majority of people in the market for a new video game don't own every system and don't play nearly as often as they'd like to. These people want the latest game when it comes out, but it's not necessarily a must. Trading-in some older titles to get the newer at a discounted rate is their most sensible option. To be clear, hard-core gamers trade-in their titles following the same reasoning.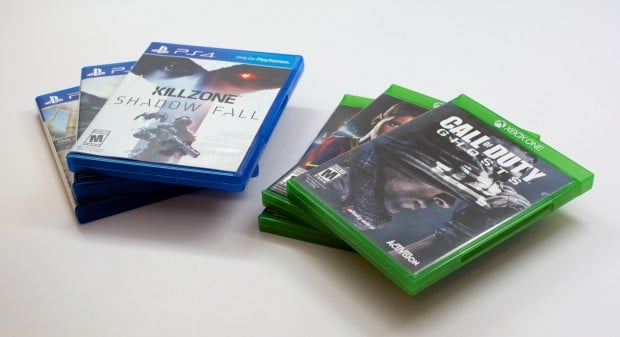 Video game trade-ins aren't new. How people trade-in their games has changed a great deal though. It used to be that game trade-ins were simple. Show up at the local GameStop with a valid picture ID and a game that wasn't damaged and you were home free. Now there's a lot more nuance, a lot more to consider. Here's how to trade in your games and how to get the most money for all of your trade-ins.
How to Trade in Your Games – The Basics
Again, the basics of game trade-ins hasn't changed. In exchange for your copy of the latest Call of Duty: Advanced Warfare there are retailers willing to give you store credit or even cash. You can use that credit on the next game or stack that cash towards something you'd like to purchase somewhere else. These retailers take your games, then resell them to other shoppers looking for a decent discount.
How much you get for each game is based heavily on timing. If it's a relatively, new game you stand to make more on the trade-in. Like all things in a retail store, there's also some supply and demand involved. Games that are more popular tend to have higher trade-in values since they can be sold for higher. For example, Call of Duty: Advanced Warfare and Grand Theft Auto 5 debuted at about the same time on Xbox One, GTA 5 is worth $26 at GameStop, not the $14.08 that Advanced Warfare is.
To trade in a video game you need an actual physical copy of the title. Before heading to the store, flip your games over on their face to check for scratches and nicks that could get it turned away at the counter. If possible, investigate how much store credit you can get for your games online at the retailer's website before heading in. The last thing you want are surprises.
How to Trade In Your Games – Where to Trade-In
You'll need a photo ID or driver's license if you're heading into a retail store like GameStop or Best Buy. Amazon offers an online video game trade-in service, which lets you skip the ID and time in the store in exchange for online credit.
GameStop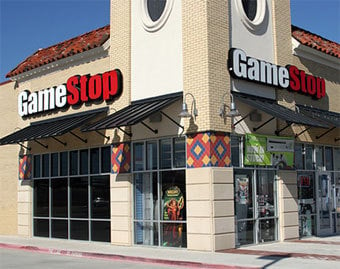 GameStop is the United States' biggest retailer dedicated to gaming. Its trade-in program has earned it a pretty sketchy reputation from some in the gaming community, which is somewhat unfair today. Last year the company cleaned up its confusing video game trade-in charts in favor of four stable values. Use this search engine to examine how much in cash and credit GameStop will give you for each of your titles. It's worth noting that GameStop will take your titles whether you have an official case for them or not.
Note that GameStop gives more money to those who trade-in their titles for credit then cash. It's also worth noting that GameStop offers a boost in trade-in value if you have a Power Up Rewards Pro membership. Power Up Rewards Pro costs an extra $15.
Amazon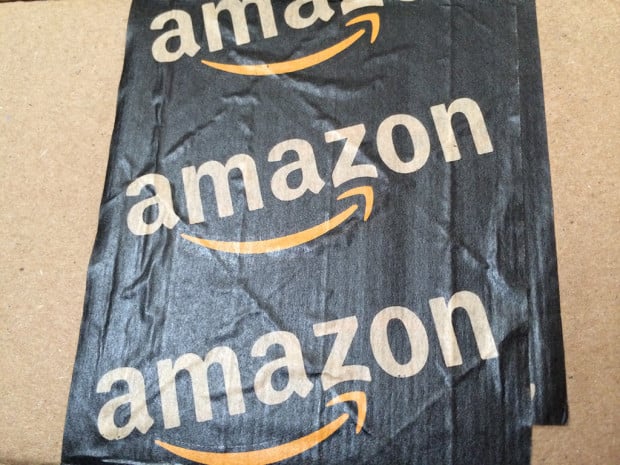 Amazon's video game trade-in program works roughly the same way as every other, there's just no retail store involved. Create an Amazon Account or Log into your pre-existing account and search the name of the game you're looking to trade-in.
Amazon lets you choose which version of the game you have for which platform. You can trade-in as many games as you're willing to. Again, the same physical parameters apply: these games need to be in decent condition. Games with scratches and cracks won't be accepted. Once you're ready to send off your trade-ins Amazon emails you prepaid postage. Load the titles in a box and you're trade-in is almost done. Amazon will review the titles you send and add credit to your account.
Best Buy
Best Buy takes video game trade-ins for just in-store credit. Again, this credit can be used for anything available in store. Unlike GameStop, Best Buy doesn't offer cash in exchange for trades. On a positive note, the company still boosts trade-in values with different sales. Trade-ins are available online too. Best Buy lets users boost trade-in values with Gamers Club Unlocked, a $30 subscription service of its own. The subscription service also includes discounts on new games.
Read: Is Best Buy Gamers Club Unlocked a Good Deal?
Whether you should invest in any of these subscription services comes down to personal preference and how many video game trade-ins you plan on performing in a calendar year.
Treat your video games like assets, look for the best opportunities to trade-in your titles for as much savings as you possibly can. When you're considering a new game purchase, be sure to ask yourself if you should buy on disc instead of digital in case you'd like to submit it for trade-in at some point in the future.