Apple's iMessage service stands out as one of the biggest things to ever come to the iPhone. Even still, you need to know how to turn off iMessage and get all of your messages on your new phone.
iMessage is a legitimate reason to keep purchasing an iPhone instead of defecting to an Android-powered smartphone or Windows Phone. iMessage on the iPhone and iPad links your phone number and Apple's servers to get your messaging costs under control. Say, for example most of your friends have an iPhone with iMessage. You could, in theory, completely drop any unlimited texting services you have. Apple makes the experience better by surfacing messages on multiple devices and even its latest Mac OS operating system. Purchase an iPhone, turn it on and you've done everything you need to do.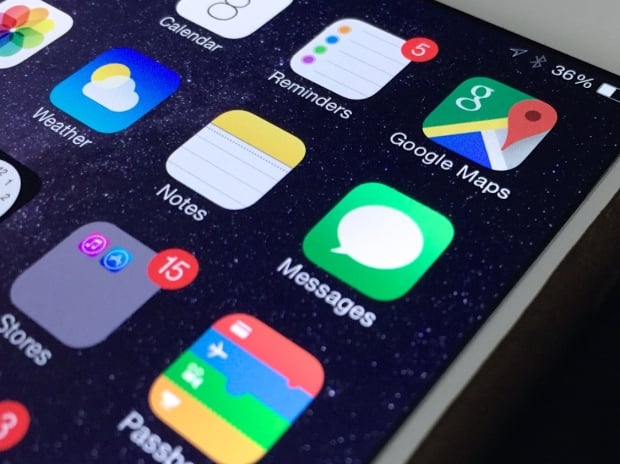 There's a dark side to iMessage though, and it rears its head the moment a user chooses to move on from an Apple iPhone. iMessage works in tandem with your mobile phone number and service. Because it's so tightly integrated users can upgrade to newer iPhones year after year and never lose a message or reconfigure the app. The problem is that Apple doesn't exactly make it obvious that there's some server and mobile carrier integration going on. Users who've switched away from the iPhone after iMessage was introduced find themselves missing messages sent by other iPhone users.
Here's how to Turn Off iMessage before you've switched away to a new phone and after.
Turn Off from iMessage with Your iPhone
The easiest way to turn off iMessage integration with the iPhone is to take care of it directly from your iPhone just before you get a new smartphone or right after. For this method to work you'll need your SIM card and your old iPhone. Take the SIM card out of your current smartphone and put it back in your iPhone using a SIM card tool, if you've recently made the switch and still have your old device.
After putting your SIM card in your iPhone turn on your iPhone. You'll need to enter your PIN code if you haven't done so already.
Once inside your iPhone, go to the Settings app. It's represented by a gray icon with a cog in the center.
Scroll down until you see the Messages settings. It's lumped together with the settings for other built-in apps like FaceTime, Phone and Safari. Tap on it.
Now, tap the switch beside iMessage. This will immediately kill iMessage integration with your mobile number. From that point on any message sent by an iPhone owner should go directly to your mobile number instead of Apple's iMessage servers.
Turn Off iMessage Online
Every user isn't going to have their old iPhone in front of them, especially as more money-savvy smartphone owners trade in their older iPhones for the next big Android smartphone or Windows phone. Apple has thought of that too and rolled out a website that makes ditching iMessage integration pretty painless.
To turn off iMessages online you won't need your iPhone, but you will need a decent internet connection and a phone that allows you to receive text messages. Click here to go to Apple's website.
Put in the telephone number you use now. To be clear, this phone number needs to be the same as the one you used when you had an iPhone and first setup iMessage. If you've since switched phone numbers this won't work. Don't forget your area code, it's absolutely crucial that you include it with the rest of your number. Tap or click on Send.
Now pick up your phone that has that number. Within the next few minutes you should receive a confirmation code that'll allow you to ditch iMessage for good. If you haven't received the confirmation code try sending another. Again, it's absolutely crucial that the number you submitted to the deregistration tool is still your current number.
Type that code into the deregistration tool and hit Submit.
If the code was successfully, you'll get a screen with a giant green check mark confirming you've removed your phone number from iMessage.
To be clear, if you're upgrading to another iPhone than it's a better idea to leave iMessage on. You could be saving a lot by having other iPhone owners message you this way instead of a traditional text message. It's also a good idea to leave it on because it's the only way you can respond to text messages from your iPad or Mac. Really, this is only for people who either value their privacy and don't want their messages showing up in iMessage or plan on switching to a new ecosystem in the near future. iMessage being enabled is how all of your text messages are backed up too, so keep that in mind.
Apple says users who are still having issues receiving text messages after they've turned off iMessage should contact their wireless carrier's help and support line.

As an Amazon Associate I earn from qualifying purchases.