How to Turn Off Picture Geotagging on Windows Phone 8
Though most users don't know it, their Windows Phone 8 device is actually collecting information about them when they take photos and videos. Here's how to turn off picture geotagging on Windows Phone 8, and why you might want to do so.
By default, Windows Phone's camera application uses geotagging technology to automatically attach the exact longitude and latitude of where pictures and videos are captured. The feature isn't necessarily a bad thing. With information, online picture services can sort and showcase your photos by where they are taken, without requiring you to manually tell them. For image sharing sites like Flickr, that's a pretty great trade-off.
On the other hand, if a user was to share a picture that was taken in their home, the data could be used by those with malicious intent. For example, if a user uploaded a photo taken in their living room and then announced that they were going to be on vacation, someone could use the information provided by geotagged pictures to locate their house.
By default, Windows Phone 8 and Windows Phone 7 have this setting turned on automatically. It also uploads photos taken with the device to SkyDrive automatically. Should the user share those photos from SkyDrive, the location information that picture might reveal more about their user's location than they might like.
From the Windows Phone home screen, open the settings icon by tapping the Settings app live tile. In our screenshot, settings is represented by the large gear icon on the bottom right hand corner of our device.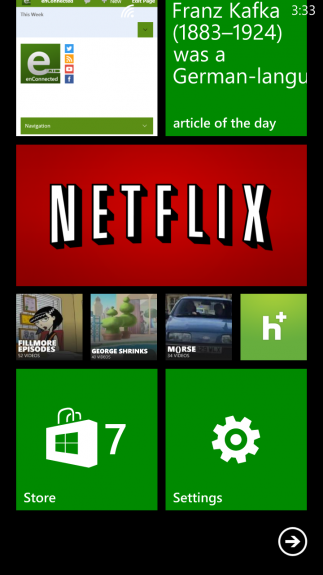 Inside the settings swipe from the right screen to the left to open application settings.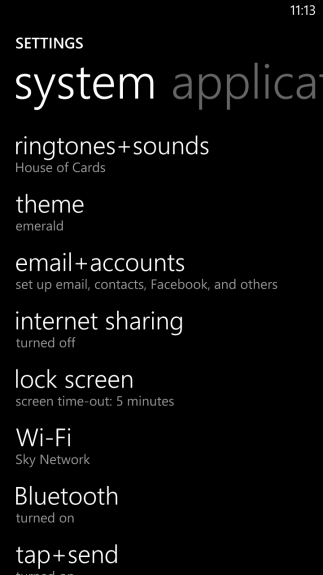 Under application settings, scroll down until you see a settings entry for photos + camera. Tap to open it.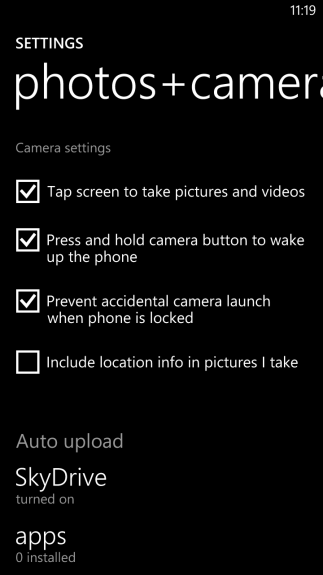 Under camera settings you'll see a checkbox that says include location info in pictures I take. On every Windows Phone, the option is located fourth down from the top of the screen.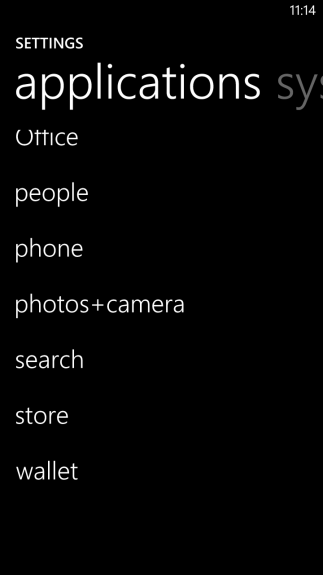 Without that option selected, your Windows Phone device will not automatically add location information to your photos and videos.
For now on, any picture or video captured with your Windows Phone device won't have location information added automatically. Unfortunately there is no there is no way to add location information to photos on-demand, so disabling geotagging is an all or nothing choice. Still, if security is important to you, it may be worth the trade off.