How To Turn On a Personal Hotspot on the Lumia 520
Being able to share your internet connection with your tablet or notebook is great. After all, most work requires users to stay connected, to keep in touch with the office wherever they are by any means necessary. Here's how to use turn on the personal hotspot on the Lumia 520 Windows Phone and share that connection with a tablet or notebook wherever you are.
Whether a personal hotspot can be used on your Lumia 520 completely depends on your wireless plan. If you don't have a wireless plan that supports personal hotspots the feature won't work. Instead, it'll ask you to register for a plan that supports personal hotspot first. T-Mobile's version of the Lumia 520, the Lumia 521, supports up to 1GB of wireless tethering on every individual plan. Whether hotspot functionality is available to AT&T users depends on their specific plan. Also, turning on personal hotspot can seriously drain your Lumia 520's battery.
Here's how to turn on a personal hotspot on the Lumia:
Turn on and unlock your Lumia 520.
Place your finger anywhere on your Start Screen screen and swipe to the left to reveal a complete list of every app you've installed.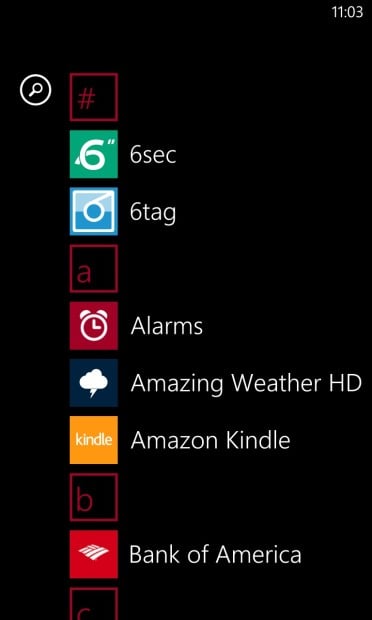 Scroll down until you see the Settings app and tap on it.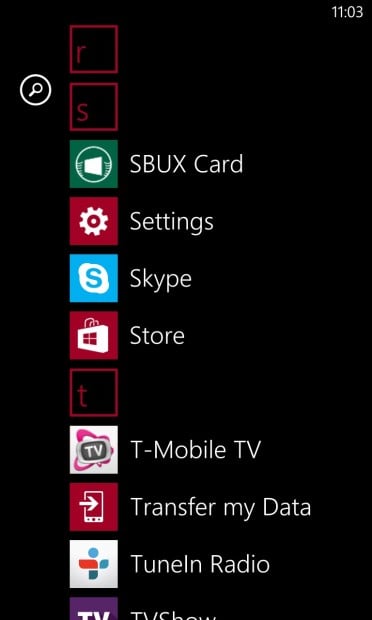 Once inside the Settings app, stay in the System settings menu. Look for the Internet Sharing option and tap on it. It's the fourth option from the top of your screen.
Tap on the switch to turn on personal hotspot.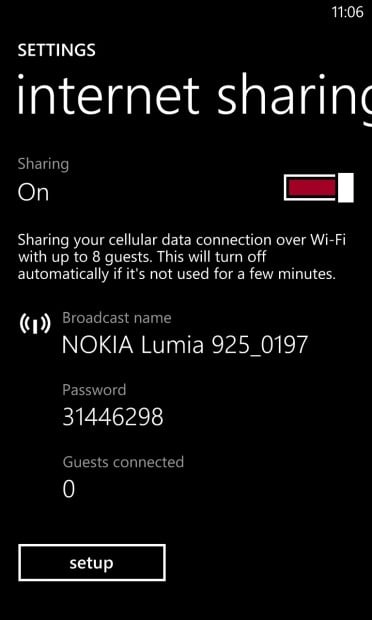 Now go to your notebook or tablet and find the wireless network with that broadcast name. Join the network and enter the password. In our example, we're sharing the connection with a device running Windows 8.1.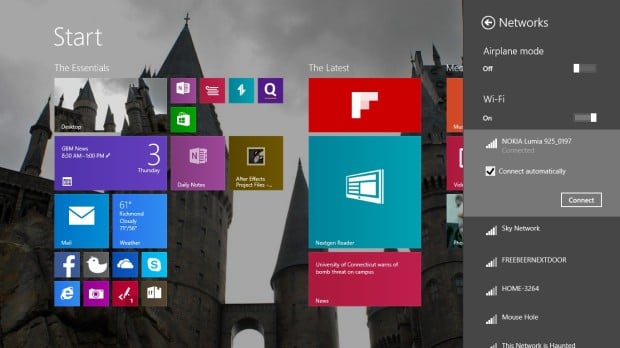 You've successfully turned on a personal hotspot on the Lumia 520. Remember, it's important that you turn off the personal hotspot when you're done using it. Failing to do so could leave you low on battery power and without any data left on your monthly wireless plan. Also, never share the password for your personal hotspot with others. If you do, be sure to change it afterwards.