How to Turn On the LED Notification Light on Google Pixel
This guide explains how to enable and turn on the LED notification light on the new Google Pixel and Pixel XL. It's something almost all Android users enjoy, and the Pixel indeed has one, it's just turned off by default. Those missing a blinking light for notifications will want to read on for the easy instructions.
Google's impressive new Pixel phones are premium high end devices with a lot to love. However, many users weren't thrilled to see the LED was missing. Something most use for an indicator while charging, or for notifications.
Read: 10 First Steps All Pixel Owners Should Take
Rather than have a blinking LED on the front like the Galaxy S7 or most other Android smartphones, Google uses a feature called Ambient Display. Which turns the screen on and pulses in a low-power black and white state. This is what alerts us to incoming messages or missed calls.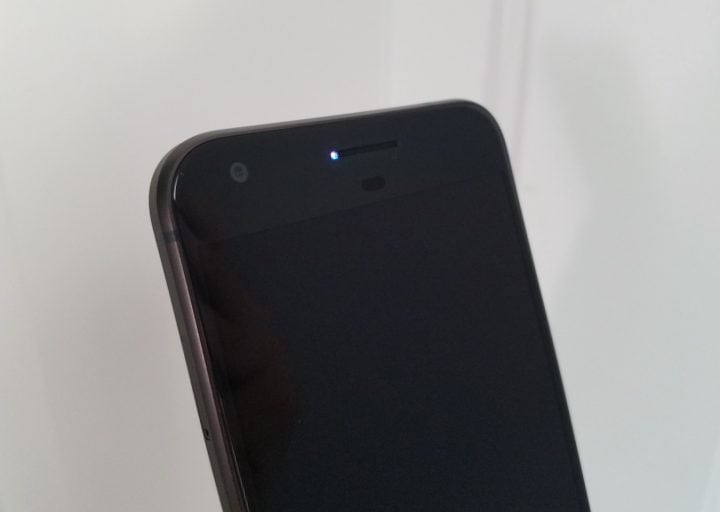 Whether you need a visible blinking light, or just want one, this guide will show you how to turn it on. These steps won't turn the LED on while charging, to show an orange or eventually white/green light when charging is complete. It only enables the LED for notification purposes. There are third party apps for that, which we'll explain below.
We're not sure why Google chose to pass on this feature considering almost every Android smartphone uses one, but they did. Ambient Display works great on its own, but also takes up valuable battery life at the same time.
Being able to just casually glance at your phone and see a small LED pulse is the easiest method. It's also less distracting to others or while laying in bed at night. With that said, here's how to enable it on your Pixel.
Instructions
Thankfully Android is highly customizable, and Google made sure to add an option in settings to quickly turn this on. Giving users a second option for notifications instead of only using Ambient Display.
How to Turn on the LED Notification Light on Pixel
Pull down the notification bar and tap the gear-shaped Settings icon
Scroll to and select Notifications
Tap the gear-shaped Advanced Settings icon on the top right
Turn On the Pulse Notification Light option
Once you've done this simply tap home and go back to using the Pixel as always. The next time a notification comes in via text message, missed call, emails and more you'll see a small LED light blinking in the left corner of the speaker grill up top.
Google's Pixel notification light isn't very bright compared to some of the competition, it also doesn't blink very often. Making it less reliable for alerts than other devices, or the companies own Ambient Display notification system. Still, it's there and available to turn on for those who prefer it.
Read: How to Enable Night Mode on Pixel
Alternatively, we can customize how and when it turns on. There are multiple apps like LightFlow on the Google Play Store that offer complete control. With options to select what colors will light up for each specific app or notification type, charging notifications and more. Some apps allowing this type of customization require root, but not LightFlow.
This application works great on the Google Pixel, and is likely the best route for owners. While you're here, take a peek at our roundup of some of the best Google Pixel cases below.
20 Best Google Pixel Cases to Protect Your Phone
Google Clear Case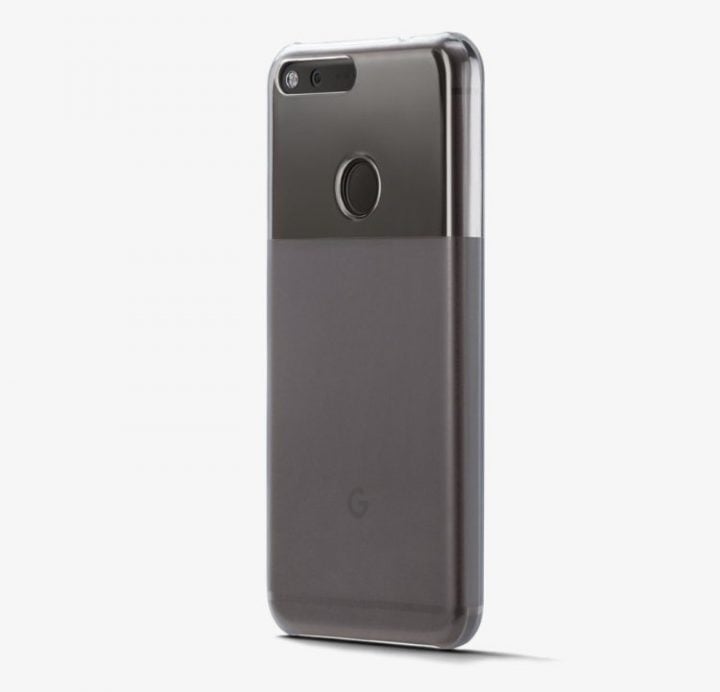 Getting a case from the phone maker themselves is often the best route to take. Google's clear cases show off the unique design, glass back, or that Really Blue Pixel model.
It looks like a standard cheap TPU case, but Google uses a hard durable polycarbonate plastic. There are precision cutouts for all of the ports, buttons, and sensors. This is a sleek and minimal way to protect the Pixel or XL. It's available now in the Google Store, but it's expensive.

As an Amazon Associate I earn from qualifying purchases.