How to Turn on Private Browsing Mode on the iPhone
Safari for the iPhone supports Private Browsing, a method of keeping browsing history and online accounts a secret.
Private browsing is a way of browsing the web that leaves no trace of where you go or what you search.
This can be great for letting a friend borrow your iPhone, or if you are shopping for presents and happen to have nosy family members. Private browsing is also nice for doing online banking as it leaves no trace and your password is not stored on the phone.
How to Use Private Browsing on the iPhone
Tap Settings.
Scroll down and Tap Safari.
Turn Private Browsing ON.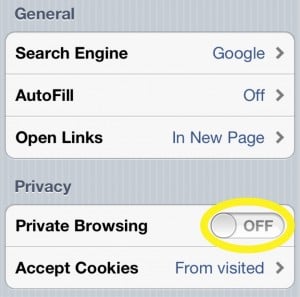 Decide if the pages open in safari should stay open or if they need to be closed.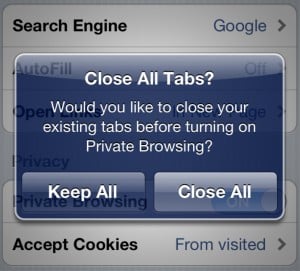 Tap Keep All to have the pages stay open and Close All to close them.
Once that is done Open Safari.
If the browser window looks like the one above then this indicates that Private Browsing Mode is turned on.
When you are done, make sure you turn Private Browsing Mode off and close all open pages to complete a browsing session without leaving information behind.
Besides using private browsing for things like banking or other purchases it is also a good idea to have a passcode to lock your iPhone. By using a passcode it makes it harder for people to stay out of your personal information that is stored on the device.
Another great security measure is to enable Find My iPhone. Find My iPhone is a service that is provided by Apple that allows the user to track their phone if it is ever misplaced or stolen. Even better, the service is free so it is definitely worth using.