How to Unfriend Someone on Facebook
Sometimes you just can't stand that one Facebook friend anymore. Here's how to unfriend someone on Facebook.
When you become Facebook friends with someone, you get to see all of their status updates, photos, videos, links, etc. that they post to their timeline, and that all shows up in your News Feed.
You've undoubtedly come across someone in your News Feed that constantly just posts annoying things, whether it's about politics, religion, whatever. You can block political posts on Facebook pretty easily, and you can even hide a friend's posts without unfriending them, but if you don't care whether or not they're your Facebook friend, you can just give them the good 'ole boot altogether.
Some users like to have a lot of Facebook friends, but if you're someone who likes quality over quantity, then you'll actually do yourself by unfriending people on Facebook and calling it a day.
Here's how to unfriend some on Facebook once and for all.
Unfriending People on Facebook
Facebook is all about having friends that you can interact with digitally, and the more friends you have, the better. However, for some people that's not always the case, and sometimes you just need to unfriend that one person who's just really annoying and doesn't add anything of value to your News Feed.
Read: 31 Facebook Tips & Tricks
Luckily, the process for unfriending someone on Facebook is fairly easy and painless.
Start out by going to the Facebook website and go to the friend's profile page that you want to unfriend by searching for their profile in the search box at the top and clicking on their name when it appears.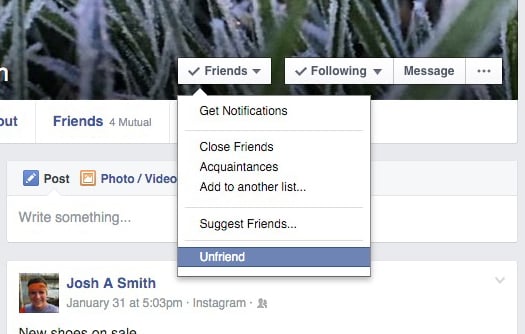 Inside of their Cover Photo, in the bottom-right corner, hover over Friends and a drop-down menu will appear.
From there, click on Unfriend and you'll instantly be unfriended from that person. You can now go back to the home page and enjoy your News Feed without seeing that specific person's updates anymore.
There's also a quicker way to unfriend someone if you see a post of theirs in your News Feed. Simply just hover over their name and a box will appear. In that box, you can hover over Friends and then click Unfriend.
Don't Be Afraid to Unfriend
All too often I have friends that constantly complain about a Facebook friend that they get annoyed with because they're usually posting annoying things all the time.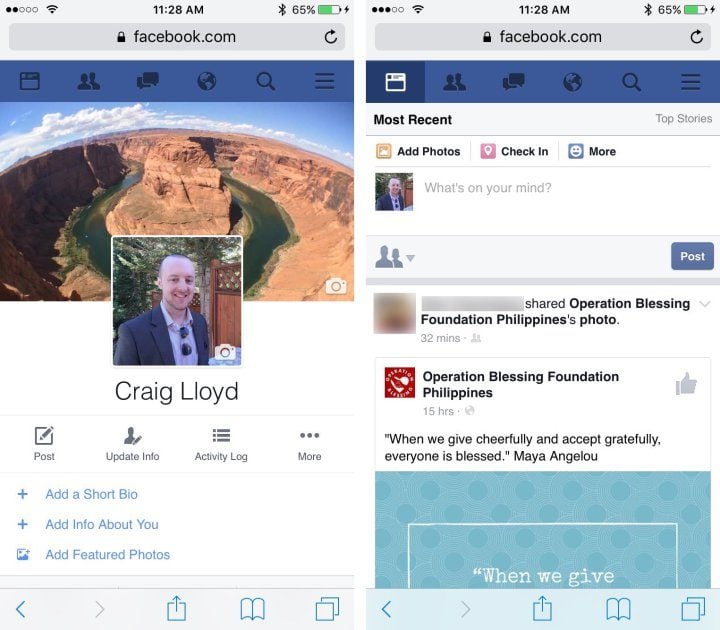 When I tell them to just unfriend them, they become hesitate and say things like, "I don't want to cause a scene," or "Meh, it's not that bad. I'll still be their Facebook friend."
Facebook isn't complicated, and if you have a Facebook friend who's mostly annoying and is filling up your News Feed with useless garbage, don't be afraid to unfriend them. If they ask why you unfriended them, be polite about it, but also be frank.
If you truly don't want to create a scene, check out the link further up about how to hide a friend's posts without unfriending them. That could be a good way to go, but don't be afraid to unfriend someone altogether, especially if you're not really friends with them in real life.

As an Amazon Associate I earn from qualifying purchases.