How to Unjailbreak Your iPhone for the Apple Watch
If you plan on getting an Apple Watch or already have one, here's how to unjailbreak your iPhone in order to use Apple's new wearable.
The Apple Watch is officially available to consumers, and while you can't quite buy it in Apple Stores just yet, many of those who pre-ordered the new smartwatch are starting to find them on their doorsteps.
However, Apple Watch users are required to have at least iOS 8.2 installed in order to use the Apple Watch on their devices, but the unfortunate news is that you can't be jailbroken and use the Apple Watch at the same time currently, since iOS 8.2 and iOS 8.3 aren't jailbroken yet.
This why you'll need to unjailbreak your iPhone if you want to use the Apple Watch. That is, if you're currently jailbroken.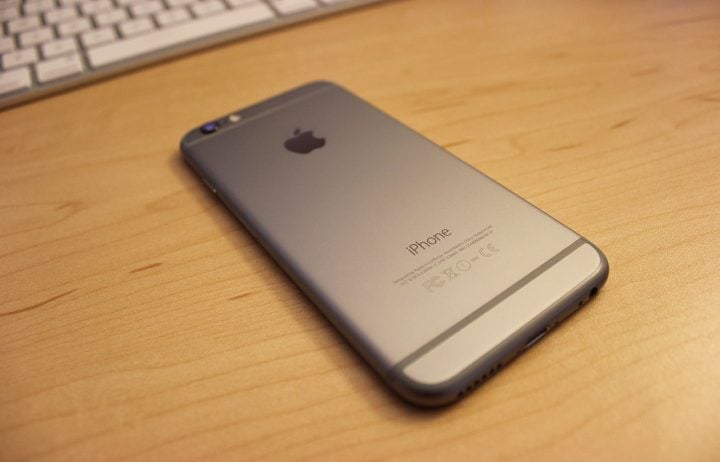 Here's how to unjailbreak your iPhone so that you can update to the latest version of iOS 8 and start using the Apple Watch.
How to Unjailbreak Your iPhone
The latest version of iOS that's jailbreakable is iOS 8.1.2, but sadly the Apple Watch isn't compatible with that version. Instead, users will need to upgrade to iOS 8.3 in order to take advantage of the Apple Watch.
The bad news is that you'll lose all of your jailbreaking abilities and all the tweaks that came with it (and there are some pretty awesome jailbreak tweaks to be had). However, the good news is that it's not difficult at all to unjailbreak your iPhone.
All it requires is some time and patience, so here's how to unjailbreak your iPhone.
First off, plug your iPhone into your computer and open up iTunes. Then click on the iPhone icon toward the upper-left corner of the window.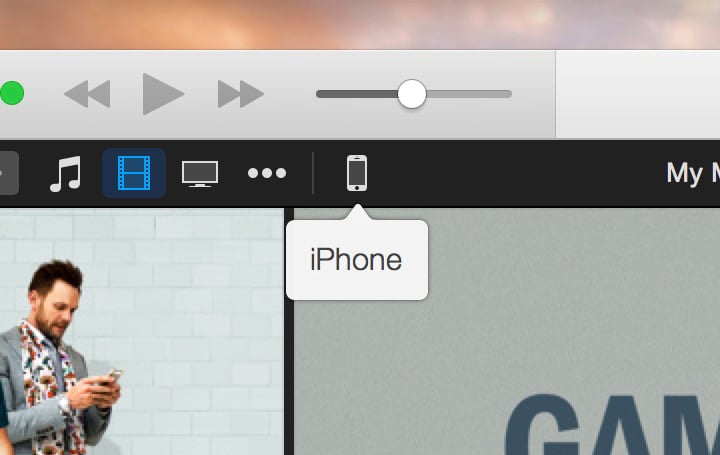 From there, click on Back Up Now to back up your iPhone completely before you unjailbreak it. You're simply backing up your apps and settings so that you'll get them back after you unjailbreak, since it will completely restore your iPhone.
You may get a pop-up that asks if you want to back up any apps that are on your iPhone but not in your iTunes library. You can choose to back up these apps or not.
After the backup process is complete, click on Restore iPhone. You'll need to disable Find My iPhone in order to do this, so just simply open up the Settings app on your iPhone and tap on iCloud. From there, toggle off Find My iPhone and enter in your Apple ID password to confirm.
After you click on Restore iPhone, you'll be taken through the process of updating your iPhone to the latest version of iOS. It will take a bit of time to download the update and install it, so this is where you can lean back and wait for the update to download.
After the update is complete, you'll be asked if you want to set up your iPhone as a new iPhone or restore from a backup. Since you backed up all of your stuff before you began, you'll want to restore from the backup.
After your iPhone successfully restores from the backup, you'll be left with the same iPhone that you started with, only this time it will be unjailbroken. Cydia will be gone from your home screen and all of your jailbreak tweaks will be gone as well.
However, you'll have a new app to play around with. iOS 8.3 comes with the Apple Watch app, which allows you to pair your Apple Watch to your iPhone. This app isn't available in older versions of iOS, including iOS 8.1.2, which is the latest version that can be jailbroken.
Unfortunately, there's no news on an Apple Watch jailbreak, but that probably won't come up until iOS 8.3 is jailbroken. However, it appears that jailbreak developers may wait until iOS 8.4 is released before releasing a new jailbreak. At that point, we may hear more talks about the possibility of jailbreak the Apple Watch.
At this point, though, the only way to use the Apple Watch with your iPhone is unjailbreaking.

As an Amazon Associate I earn from qualifying purchases.