How to Update an Xbox One Controller
It's no secret that Microsoft intends for the Xbox One, its now current-generation platform for enjoying video games, live television and more, to be upgradable over time. Even if the company hadn't said as much explicitly, which it has, there have already been three updates delivered to the console since it launched in late November last year.
It's this last update, the Xbox One March Update, that's shown just how careful the company was about preparing for future features and updates that it hasn't yet even concocted. The Xbox One March Update actually contains a software upgrade for the Xbox One's controller in addition to its other features. Understandably, some users are wondering how their controller will get this upgrade.
Here's how to update an Xbox One controller.
In order to successfully complete the process you'll need an Xbox One controller and a micro-USB cable to plug into both your Xbox One and the controller itself. Finally, you'll at least need the March Xbox One Update installed on your console. If you're console has been connected to Xbox Live anytime after March 4th then its very likely that you already have it installed. If you don't, you'll be prompted to install it the next time you login to your Xbox One.
The required micro-USB cable can be from a smartphone or tablet that you've purchased recently or the rechargeable battery pack that Microsoft sells for around $20.
Turn on your Xbox One.
Go to the My Games and Apps area by selecting its tile on the Home screen.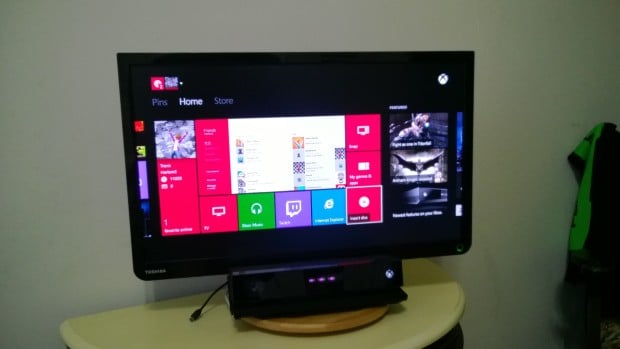 Go to the Apps area and scroll over to the right until you see the Settings app. Open the Settings app.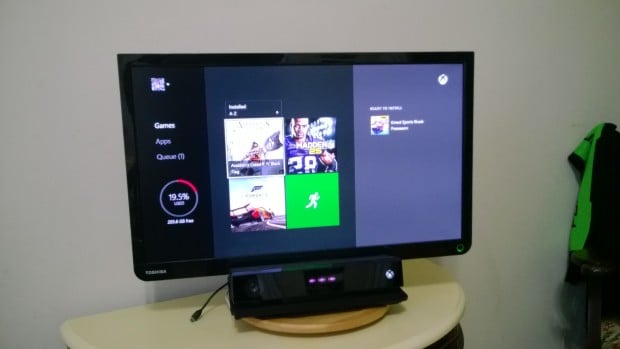 Select the System settings button in the middle of your screen.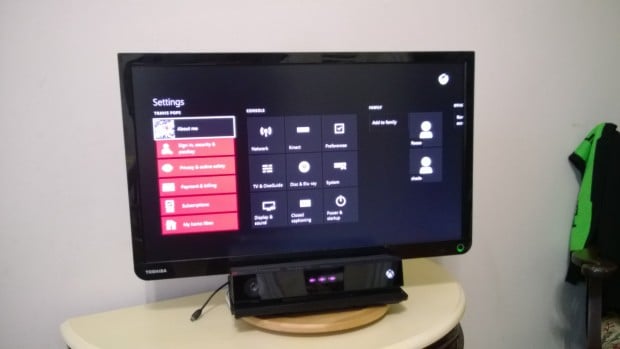 Select the Update Controller setting on the bottom left corner of your screen.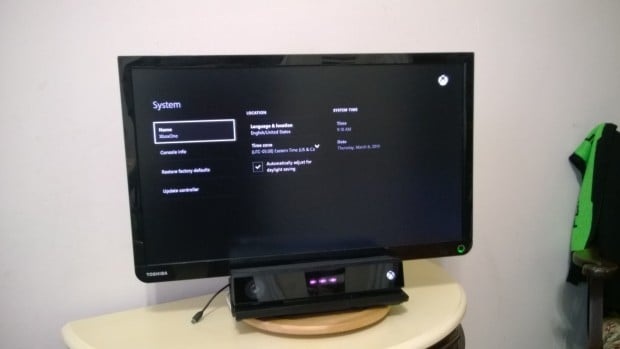 Now plug in your Xbox One controller to your micro-USB cable using the port on at the top. Then plug the larger end of the micro-USB cable into the full-size USB port on the right side of the console.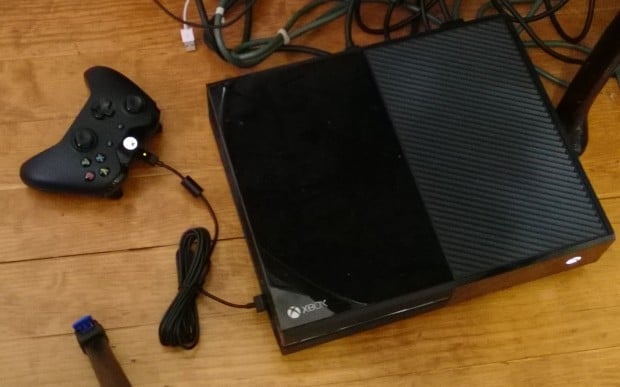 Select Continue to begin upgrading the controller's software. If you've picked up the Xbox One Stereo Headset you'll want to plug it in the for the update process too.
You've successfully update your Xbox One controller. If you have more than one Xbox One controller now is the time to go ahead and get those update as well. Just plug them into the same micro-USB port and the console and hit Update Another.
Read: Party Chat Fixes and more Coming in March Xbox One Update
It's important to keep your controllers upgraded as new software could tweak their accuracy in games like first-person shooters and provide support for new accessories.

This article may contain affiliate links. Click here for more details.