How to Update the Xbox One
Most expected that Microsoft would keep its Xbox One entertainment console current with updates and software changes even after it was available. What no one was expecting was Microsoft's constant iteration on the console. Shortly after launch Microsoft promised that new updates would be available each month and it's delivered. Once almost every calendar month Microsoft has added a feature or made a change to the software that powers the Xbox One experience.
If this was the Xbox 360, these updates would be a painful experience. That console forced users to update the moment they connected to Xbox Live. The Xbox One does make software updates mandatory, but with the right settings, you shouldn't find yourself waiting to download Xbox One updates when you're trying to play a game or watch a television show.
Read: Xbox One Review 2014 – My Experience Gaming A Year Later
Here's how to update the Xbox One manually, and how to configure your console so that large software updates download to your console automatically.
Starting Updates Manually
When it first launched Microsoft managed software updates on the Xbox One itself. If there was an update, you'd be prompted to download it, but there was no button or manual trigger to do so. When you were prompted to download an update and refused your console just stayed off Xbox Live until you were ready to download the update. Thankfully, subsequent updates to Xbox One have fixed that problem. If you have a Kinect sensor you can skip the first three steps of this process by saying "Xbox, go to Settings."
Turn on your Xbox One and go the My Games and Apps area.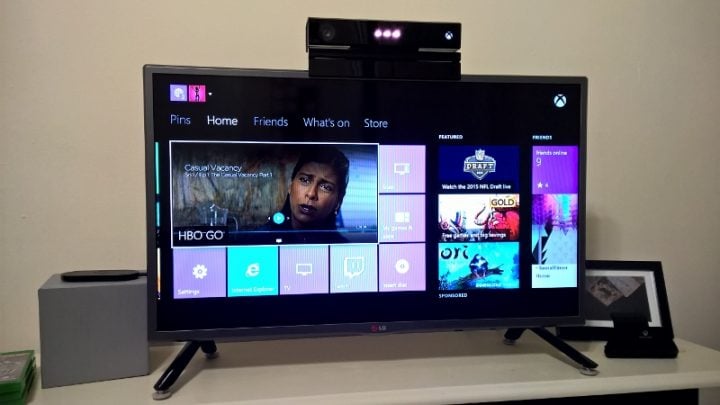 Select the Apps area on the top right side of your screen.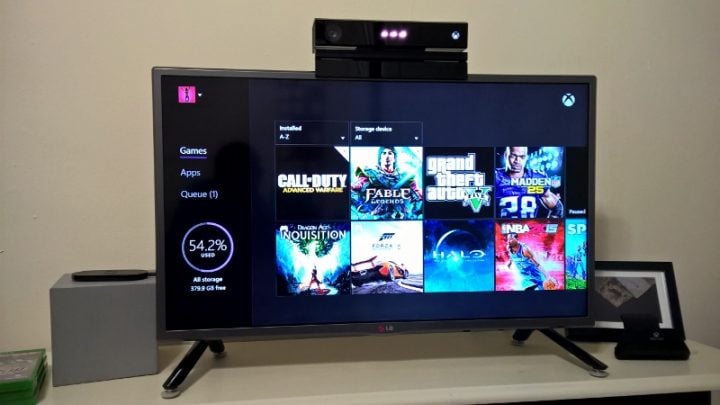 Use your joystick to browse the list of apps on the right side of your screen. Select the Settings app using the A button on your controller.
Use your joystick to highlight the System area and select it.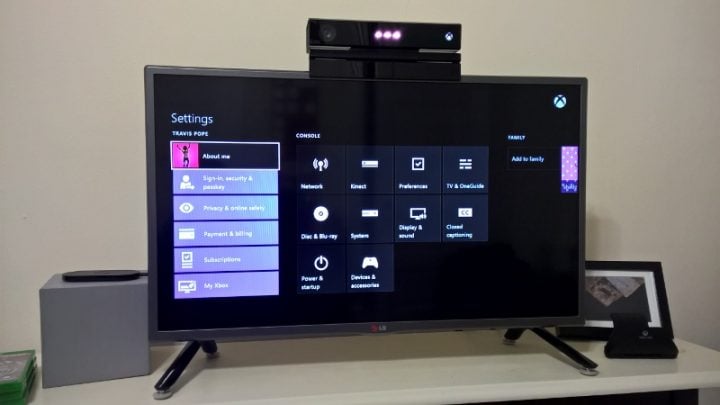 On the right edge of the System app is a button that tells you whether your console has a software update or not. If there's no update available you won't be able to select it.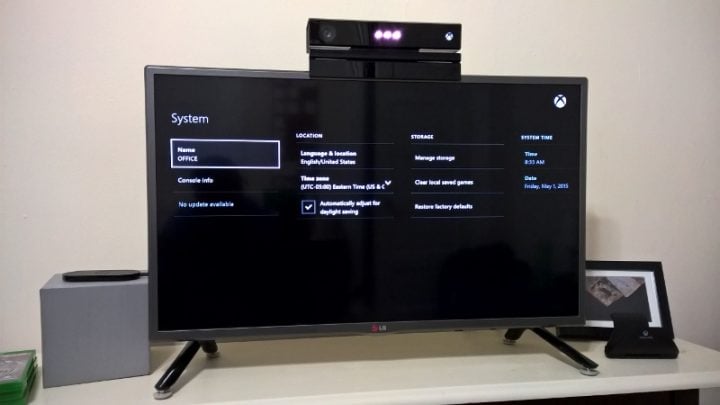 When there is a software update the button is selectable, allowing you to press A on your controller and start the software update process.
Downloading Updates Automatically
Being able to download updates manually is great, but most people want the benefits of a software upgrade while not having it interrupt their lives. The Xbox One has silent software updates that download in the background and install themselves when the console isn't being used. This is tied to a feature Microsoft calls Instant-On mode.
Once you turn on Instant On, your system doesn't completely turn itself off. Instead of completely shutting down and forcing you to start the console every time you'd like to game, Instant On keeps some parts of the Xbox One's software running. This allows the console to update apps and games without you ever realizing that they needed to be upgraded in the first place. The system does the same thing for Xbox One software updates. Instant On is the Xbox equivalent to pressing the button on your smartphone to put it to sleep instead of completely shutting it down.
Go back to the Settings app from the My Games and Apps area.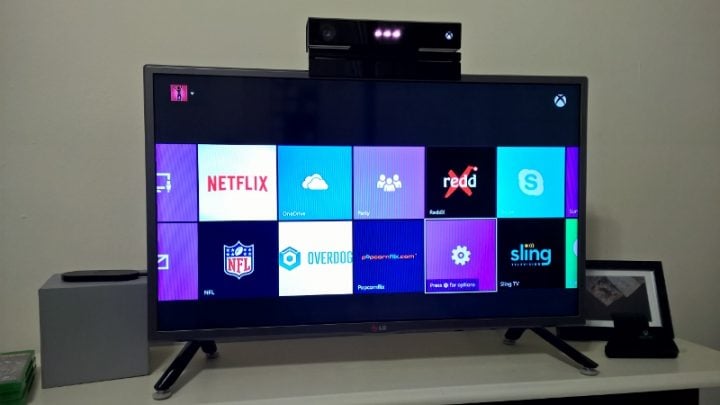 Highlight and Select Power & Startup it's at the button of the settings app, in the middle area just beside Devices & Accessories.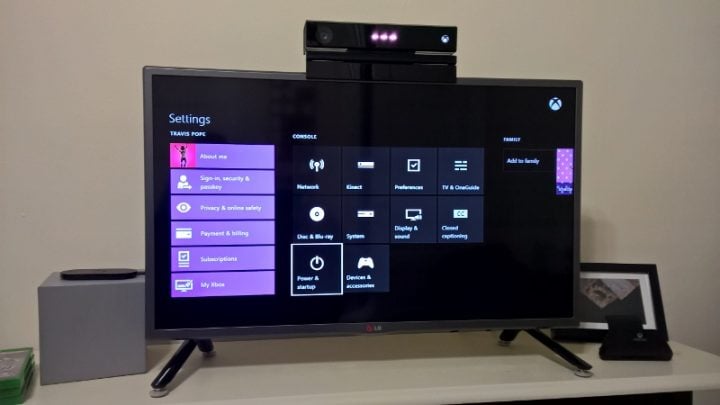 Here you have the granular controls for your Xbox One's power. You can turn the console completely off from here, or force it to restart if you have any issues. There's also a toggle for how long the console sits idle before it turns itself to save power. Ignore those. Instead, focus on the Power Options area in the middle of your screen.
If you're sure you'd like software updates to download automatically then you'll need to switch your Power mode from Energy-Saving to Instant On. Again, Energy Saver means you won't have to worry about the Xbox One increasing your power bill by a very minuscule amount.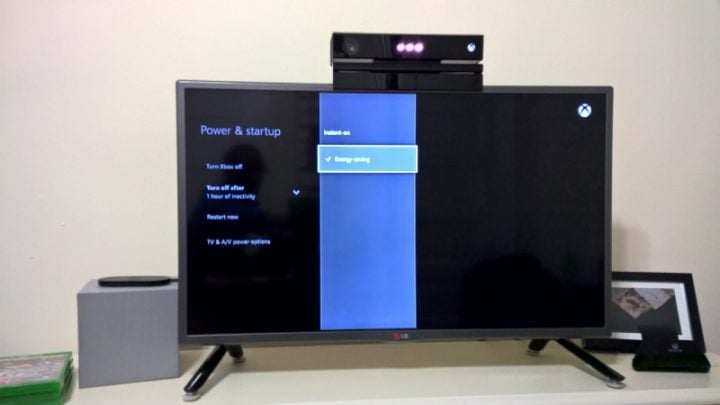 Select the Power Mode option and switch it from Energy-Saving to Instant On.
For now on your Xbox One will automatically download software and game updates without having to manually trigger them, which can definitely waste a lot of your valuable gaming and entertainment time. You'll notice your console is ready to play games or open an app a lot faster than it did before if you had Energy Saver enabled. If you have a Kinect sensor Microsoft lets you turn on your Xbox One by just saying "Xbox On."
Though your console is running, you shouldn't notice any kind of fan noise coming from it. The power button and Xbox button on your controller won't glow when your console is in Instant On mode either.

This article may contain affiliate links. Click here for more details.