How to Update the Xbox One in 2015
Say what you will about Microsoft, but the company doesn't stick with losing software on its Xbox consoles. Since launch, gamers told the company that the software running on their Xbox One console was too slow, that it didn't prioritize the things they and their friends often do. Getting things done required too much movement in between apps, they felt. Here to solve those problems is the New Xbox One Experience. Simply updating the Xbox One is a perfect example of how a software update can make it simpler and easier to do things.
The Xbox One settings app used to divide every setting into three separate pans, with buttons in the center for the console's major functions. Now, everything has a menu item, making it very easy to navigate.
Here's how to Update the Xbox One after you've downloaded Microsoft's New Xbox One Experience Update.
Before We Begin
This tutorial guides you through update Microsoft's Xbox One after you've updated to the New Xbox One Experience update. If your console doesn't have that software update, don't worry.
Gotta Be Mobile walks users through updating the Xbox One's original software here. Connect your console to the internet and get the software update. Chances are that if you don't have it, Xbox Live will automatically prompt you to install it. Microsoft plans to make the software update mandatory on November 23rd. If your console isn't connected to Xbox Live, you'll get asked to install it the next time your console has access to an internet connection.
Updating Your Xbox One
Pick up your Xbox One Wireless Controller or third-party wired controller. Turn on your Xbox One console using that controller or with your voice using the command "Xbox, On." That voice command is only for those who have a Kinect sensor.
Press the glowing logo on your Xbox One Wireless Controller down twice quickly to open the Xbox Guide. This area is also available for the Home screen by pushing the joystick to the left on the Xbox One Home screen or pressing the left button on the directional pad.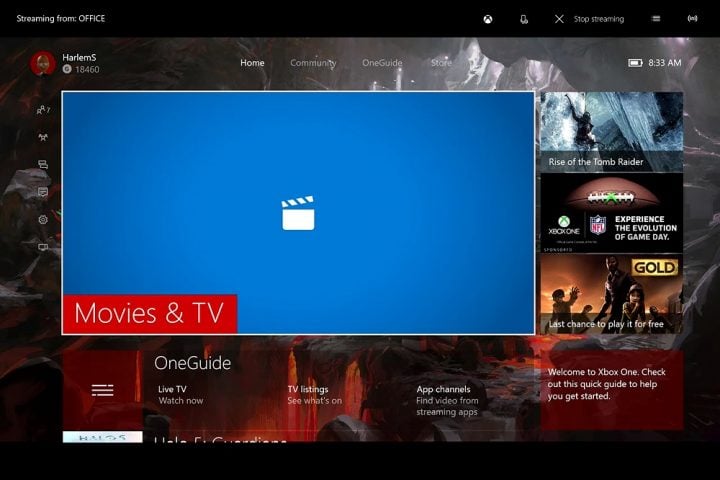 Welcome to the Xbox Guide. Press down on the Xbox One Wireless Controller's directional pad or left joystick until you're in the Settings pane of the Guide. It's the fifth and second to last area in the Guide. It's represented by a cog.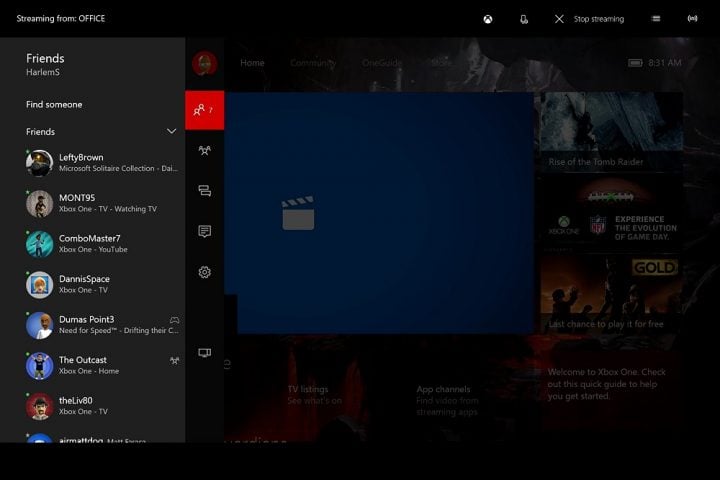 Microsoft stashes shortcuts from here directly into the console's Settings. The options that don't have a shortcut have toggles for changing settings even faster. Unfortunately, checking for updates isn't one of those built-in toggles. Highlight and select the All Settings option.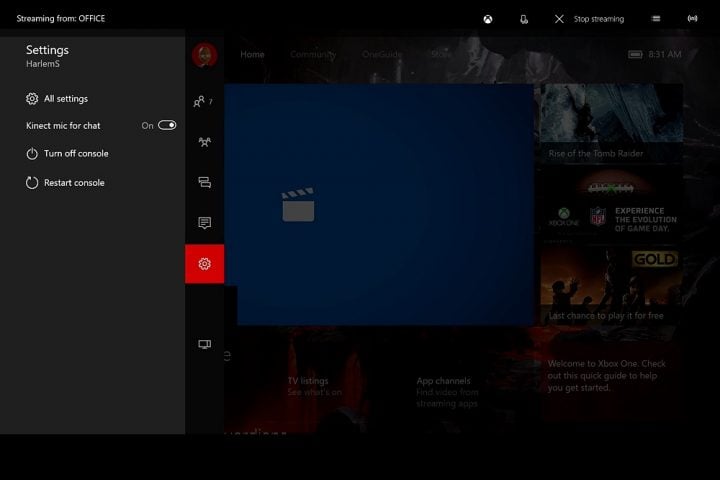 This is the Settings app. The Update options are under the Systems area. Navigate there using the left joystick on your Xbox One controller. It's fourth from the top of the menu on the left.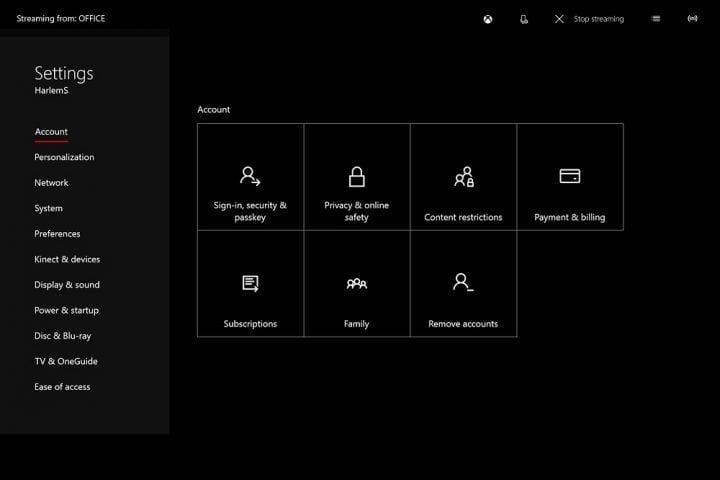 With System highlighted, select Console Info & Updates from the menu on the larger right pane using your joystick.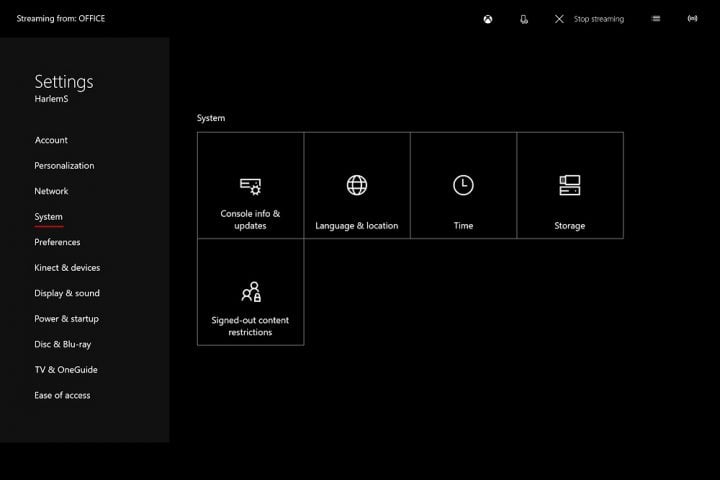 The Xbox One checks for updates from Microsoft's servers on its own. Unfortunately, there's no manual button to push and force a check. When there is an update available the No Update Available button will show an available update for you to download manually. The Last Update Status area lets you check to see when your Xbox One looked for an update last and whether that update was installed.
The What's New button takes you to the Xbox Help app for a breakdown of the features that are included in your most recent update.
Updating Xbox One With Always Connected Power Mode
To be clear, you don't actually have to manually update Xbox One. Like the software that ran on it before, the New Xbox One Experience mostly takes the burden off you.
With Always Connected Power Mode enabled, the Xbox One will silently reach out to Xbox Live to install software updates and game upgrades. It'll also install games you purchase a way from your Xbox One if it's set to be your Home console. Microsoft gives users the option to enable Always Connected during the setup process. Go to the Power & Startup area to change your Xbox One's Power Mode.
With Always Connected turned off, your console is completely turning itself off instead of putting itself into a low-power sleep. You save on your power bill with this mode. Consider that before you make any changes to the settings you already have.
When you turn your system on, it then manually checks Xbox Live for any available updates, prompting you to install any pending upgrades. Note that when updates become mandatory, Microsoft will force you to install the update before your console can connect to Xbox Live for multiplayer, video streaming or anything really.