How to Upgrade from iOS 7 Jailbreak to iOS 8 the Right Way
iOS 8 was released last week ahead of the iPhone 6's launch, and while many users have already upgraded to the latest version, jailbreakers might be having a hard time to decide whether or not to upgrade. However, if you're jailbroken on iOS 7 and want to update to iOS 8, here's how to do it the right way.
Upgrading from a jailbroken version of iOS to iOS 8 can be a tough decision. After all, you'll lose your jailbreak until one comes out for iOS 8, which most likely won't be for several more months. However, you'll get a ton of new features if you upgrade to iOS 8, including improved notifications and lots of new features in iMessage.
If you've made the decision to lose your jailbreak and update to iOS 8, there are a few things to keep in mind before you take the plunge. Most notably, it's important how exactly you restore your iPhone and update to iOS 8. Updating from a jailbroken iPhone to a new version of iOS 8 isn't all that complicated, but it's also not a quick and dirty process.
Here are a couple of things to keep in mind when updating your jailbroken iPhone or iPad to iOS 8.
Perform a Full Backup
Before you do anything to update your iPhone or iPad to iOS 8, you want to make sure you back up your device. The best way to do this is backing up through iTunes. The process for backing up both an iPhone and an iPad is the same, and it's very easy to do:
Open iTunes and plug in your iOS device to your computer.
In the upper-right corner of the iTunes window, you'll see a button that says either iPhone or iPad, depending on what device you have.
Click on that button to open another window that provides various information about your device.
Below the main information is the Backup section. To do an all-out full backup of your iOS device, select This computer on the left-hand side.
Optionally, you can choose Encrypt backup to secure it from others accessing the personal data that gets backed up.
Next, click Back Up Now to begin the backup process. You may get a pop-up that talks about apps on your iOS device that aren't currently in your iTunes Library. Click Back Up Apps to sync these apps with your iTunes Library.
iTunes will begin transferring any apps over to your iTunes Library if there are any, and then it will back up your iOS device. When it's done, just click the blue Done button in the upper-right corner and you're good to go!

Do a Full Restore
When it comes to updating to a major version of iOS 8, it's always a good idea to do a full restore to prevent any updating woes. A lot of people will simply update from iOS 7 to iOS 8 without wiping their device first, and this usually invites updating problems into the mix, such as updating freezes, boot loops, etc.
Because of this, you want to make sure you do a full restore of your iPhone or iPad and then install iOS 8 on it. After you update, simply restore your apps and settings from the backup you created in the previous section.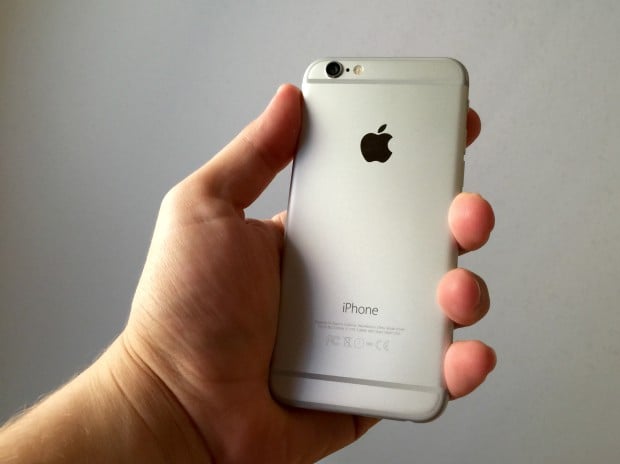 To perform a full restore, simply open up iTunes with your device plugged in and select Restore iPhone. This will completely wipe your device and then install a clean version of iOS 8. From there, you can start completely fresh (which I like to do most of the time anyway), or restore your apps and settings from a previous backup.
Avoid Updating Over-the-Air
Another thing that you'll want to make sure to avoid is updating to iOS 8 over-the-air, which means updating directly on your iPhone or iPad. Not does this use more storage space, but it also opens up the possibility for updating problems to creep in.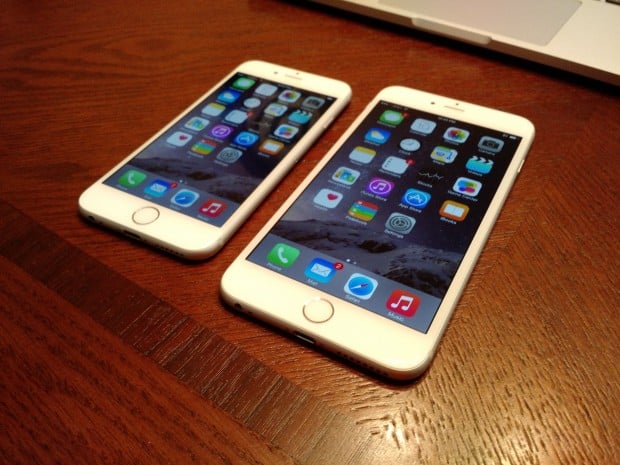 To avoid any of this, it's best to update through iTunes. Obviously, if you followed the previous section, then you should already be updated to iOS 8, but if you didn't perform a full restore, simply plug in your iOS device into your computer and open up iTunes. From there, click on Update to download iOS 8 and install it onto your device.
This method will ensure that the updating process goes smoothly without any problems.
When Will We See an iOS 8 Jailbreak?
While the iOS 8 betas have allegedly been jailbroken already, we wouldn't get our hopes up just yet on a public release this month or even next month.
In fact, we likely won't see an iOS 8 jailbreak until closer to the end of the year at the earliest, and that's because jailbreak developers don't want Apple to patch up the exploits used for the jailbreak too early. What this means is that if devs were to release the jailbreak to iOS 8 right now, Apple would quickly patch it up before the final version of iOS 8 even releases to the public, and that would be bad news for obvious reasons.
We should ultimately expect the same time frame as the iOS 7 jailbreak, which was released a few months after iOS 7 was publicly launched in September 2013. Because of this, you'll be waiting a while for an official iOS 8 jailbreak to release.