How to Upgrade to iOS 5.1
In addition to announcing a new iPad, Apple also launched a new version of its mobile software called iOS 5.1 at its event today in San Francisco. While the update isn't exactly the massive update that we thought it would be, it does bring quite a few features to the table for iDevice owners including Siri in Japanese, a redesigned Camera app for the iPad, battery life improvements and more.
The update is available for the iPad, iPad 2, iPhone 3GS, iPhone 4, iPhone 4S, iPod touch 3rd generation, and the iPod touch fourth generation.
Fortunately, the upgrade process has been made easy with iOS 5.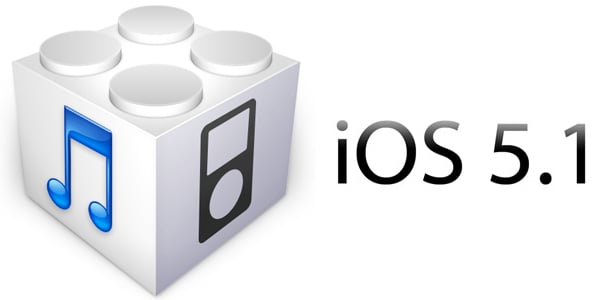 iDevice owners can now choose to update while connected to a computer or laptop using iTunes, install it manually, or, they can install the update Over-the-Air.
The update process is free for iDevice owners, you don't need to pay a cent, and installation process should be fairly painless.
Prepare for iOS 5.1
Before you update to iOS 5.1, you might want to back up your device in case something goes wrong. It's unlikely to happen but for those of you that keep important items on your device – photos, video, etc – it might be worth the extra time.
To do this, plug in with a USB cable and allow the device to backup. If it does not automatically backup, you can right click on the device name in the left side of iTunes and choose backup. If moving to a new computer, be sure to transfer purchases to the computer for easy syncing.
You can also backup your device wirelessly if iCloud is enabled. You'll want to go into your iCloud settings to see when your last backup was in order to ensure that your data will be safe should something go wrong.
How to Update to iOS 5.1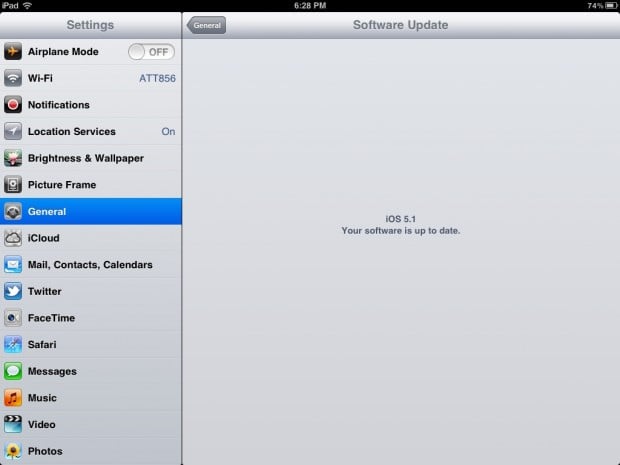 Over-the-Air
1) Head to your device, Settings.
2) Head to General.
3) Go to Software Update.
4) Your device will then check for new software and if you haven't yet installed iOS 5.1, you'll be prompted to do so.
iTunes
1) Head to iTunes and select your device's name in the sidebar under Devices.
2) You should now see an overview of your iDevice. Make sure Summary is the tab that is selected at the top and click on Check for Update.
3) The update will now start to download. Do not unplug your device while the update does its work.
The update is around 110MB for the iPhone and almost 200MB for the iPad. It's fairly sizable, so it should take a few minutes for the update to download and install on your device.
For those that are impatient or that receive an error while trying to pull the update, there is another way to install iOS 5.1.
Manually Install iOS 5.1
1) Head to this link and download the appropriate version of iOS 5.1.
2) Open up iTunes and click on the Check for Update button with the Option button (Mac) or the Shift button (PC) pressed down. Once you do that, you'll be prompted and you'll want to select the file that you just downloaded.
3) You'll now be taken through the update process.

As an Amazon Associate I earn from qualifying purchases.