How to Upgrade Windows 10 Home to Windows 10 Pro
Microsoft did a lot to clean up the upgrade path to Windows 10. Most notably, the Windows 10 Upgrade Offer gave anyone with a qualified PC the option to upgrade without any extra charges. What Microsoft doesn't get enough credit for is simplifying the different versions and upgrade options that users have. For the general public, there are only two versions of Windows 10 worth considering: Windows 10 Home and Windows 10 Pro.
Users who take advantage of the Windows 10 Upgrade Offer get one of the two, depending on what is installed on their PC right now. Windows 8 Home users get Windows 10 home, for example. In general, this system works well, matching users who already have something they like with the version of Windows 10 that still offers what they like and no extras that they don't.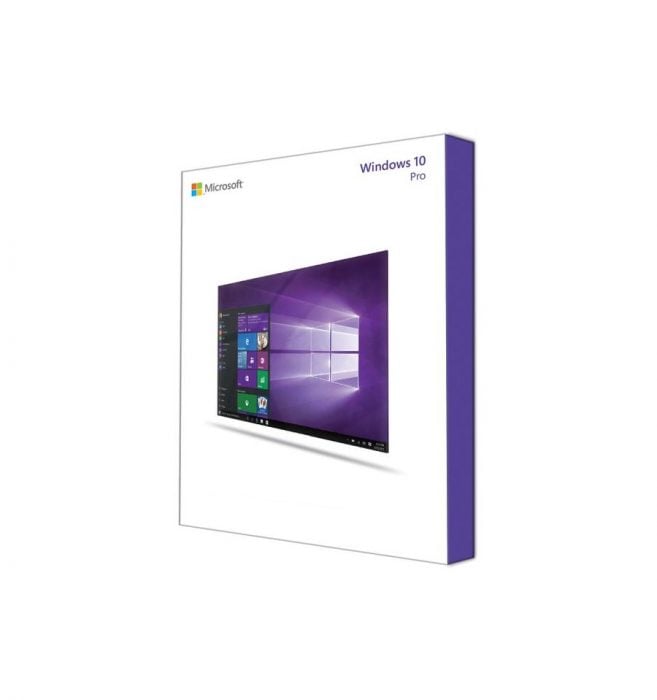 Windows 10 Home works just fine for most people, but lacks some of the more advanced enterprise-like features that professional users might need from Windows 10 Pro. If that version of the operating system isn't already installed on your device, you're out of options. The Windows 10 Upgrade Offer doesn't let you switch versions.
To do that you need to upgrade Windows 10 Home to Windows 10 Pro separately.
Before We Upgrade Windows 10 Home to Windows 10 Pro
Before we begin, it's important that you understand a few things.
First, the upgrade to Windows 10 Pro from Windows 10 Home will cost you. There's simply no way around it. Microsoft might give away in-place upgrades, but the company doesn't freely let users move between version types as part of the offer.
In days now gone, Microsoft would require users to head into a store to purchase a key for this type of upgrade. The Windows Store has changed all that. Don't worry if you don't have a key for Windows 10 Pro right now, we'll walk you through the $99 purchase too.
It's also important to understand what you are getting for the upgrade. Windows 10 Pro includes BitLocker Encryption for protecting your device's data, the ability to join a Domain, the ability to delay updates using Windows Update and Hyper V. Hyper V is a tool that lets you create virtual machines, complete with their own operating system, without harming your main operating system.
You can see a list of all the operating system's features here. If you have no idea what those features are, it's a pretty safe bet that upgrading from Windows 10 Home to Windows 10 Pro wouldn't do you a lot of good. Certainly, having a bit more control over Windows Update isn't worth $99 to the average Windows users. Virtual machines are great, but only if your work requires software and code testing that's too risky to do with your current version of Windows.
For the Windows 10 Home to Windows 10 Pro upgrade to work seamlessly, you'll need a high-speed internet connection.
Let's Begin
Press the Windows Key on your keyboard or the Windows button on Taskbar to open Start.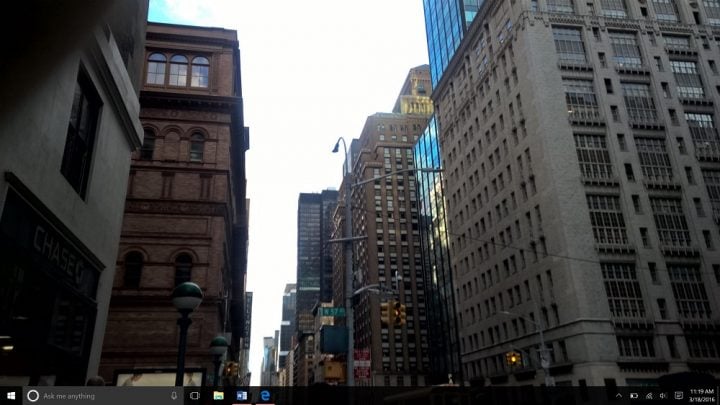 Tap or click on Settings in the bottom-left corner of Start.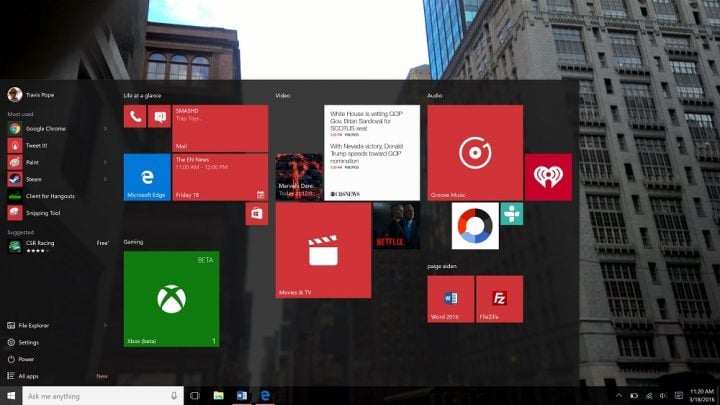 Tap or click on System. It should be in the top row on the left.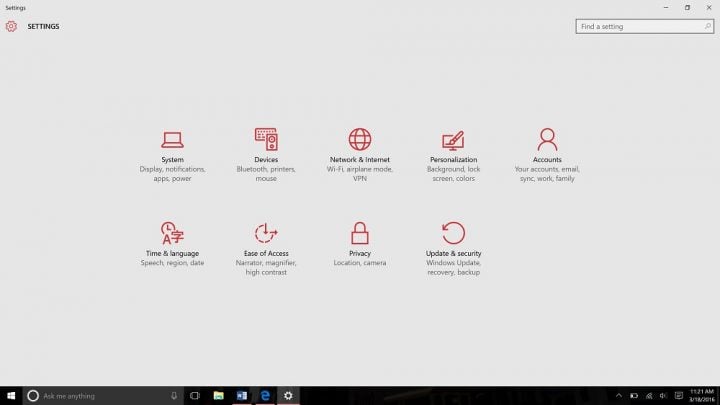 Welcome to the System menu. Tap or click on the About option in the menu on the far left. It should be the tenth menu item.
The About screen gives you a quick briefing of your PC. For hear you can see what operating system your device came with, what processor it has and the amount of RAM it has available to it. For this tutorial, ignore everything except the listed Edition details. Check that to make sure that your PC is running Windows 10 Home and not Windows 10 Pro already. If it is running Windows 10 Pro already, there's nothing further for you to do.
If it's showing Windows 10 Home and you still want to do the upgrade, tap or click on Change product key or upgrade your edition of Windows.
If you have a Windows 10 Pro key already for whatever reason, tap or click on the Change product key button. If you don't, tap or click on Go to the Store. If you don't have a key, the Windows Store is where you'll pay the $99 to perform the upgrade.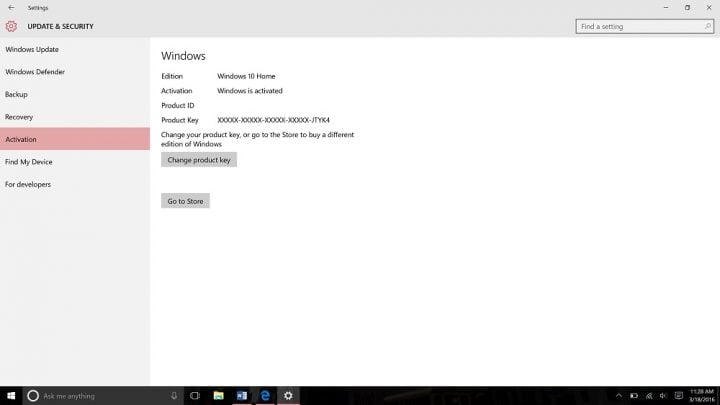 Here you'll need to go ahead and input the Windows 10 Pro product key, if you already have one.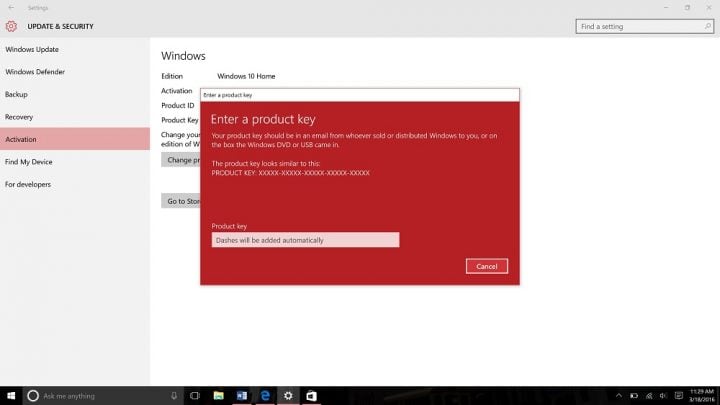 Connect your device to a power outlet and click or tap on Start Upgrade.
There's no easy way of predicting how long an upgrade to Windows 10 Pro from Windows 10 Home will take. It entirely depends on the unique characteristics of the device you're upgrading. It's always a good idea to have backups of your content, but you shouldn't have to worry about losing anything with this upgrade method.

As an Amazon Associate I earn from qualifying purchases.