How to Use AssistiveTouch on iOS 10
Here is a guide how to use AssistiveTouch on iOS 10. AssistiveTouch is one of the many Accessibility features that comes on iOS and there are many uses for it.
There are times when one may need to have assistance when it comes to using their device and this feature is incredibly useful for giving you a quick way to use all of the screen's normal functionality. From gestures such as pinch, multi-finger swipe and more, you are able to have a more assisted control over the way you use your phone.
How to Use AssistiveTouch on iOS 10
Here are the steps to activate and use Assistive Touch on your device running iOS 10.
Watch the above video for more information on what Assistive Touch does and how to use it on your device.
Enabling and Understanding AssistiveTouch
In order to enable the option for Assistive Touch, we need to find it within General > Accessibility > AssistiveTouch. Once there, you will be able to activate the slider for Assistive Touch. You can also ask Siri to turn it on for you.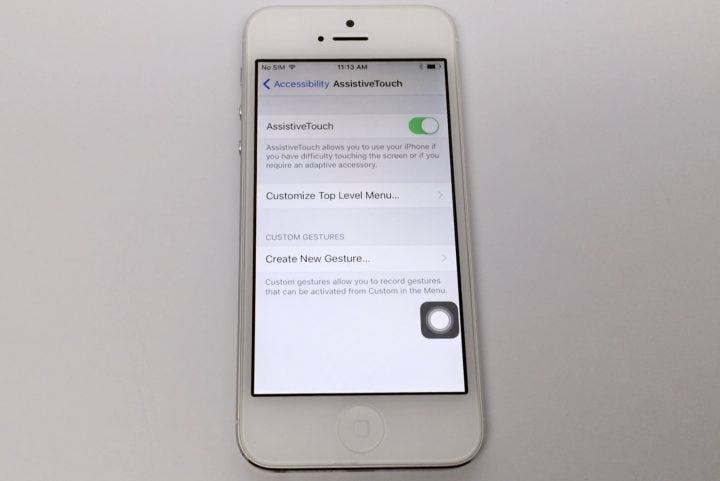 Once active, you will notice its presence as a a light grey square with a  white circle appear on your screen. This is the control for AssistiveTouch and can be tapped to reveal more options You will be able to access the Notifications and Control Centers, Use the Home Button (including Siri), access all Device options and also customize more if you would like.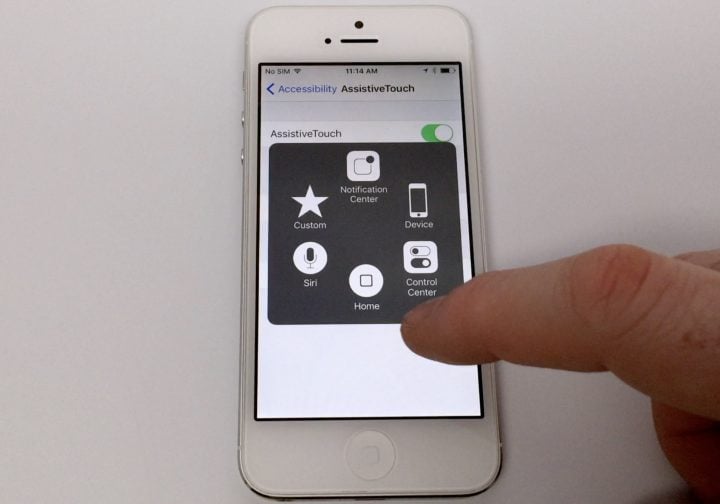 By using this Accessibility feature, you are eliminating the need to rely on a lot of the gestures that are required to usually perform many of these tasks. This shortcut can be very useful for many iPhone owners that have special needs yet still wish to use the full functionality of the iPhone.
One of the main uses I have seen for AssistiveTouch aside from genuine need is actually as a work around to physical damage. Sometimes when we drop our devices, the physical buttons or the screen may not break completely yet will no longer operate properly.
When you cannot lock your iPhone for example due to the sleep/wake switch being damaged or faulty, you can use AssistiveTouch's Device menu to Lock the screen. You can also access your Volume controls and Mute controls if you have similar damage to those respective buttons.
Gestures are able to be accessed when tapping Custom (with the Star icon). You are able to pinch, double-tap and add additional gestures based on your need.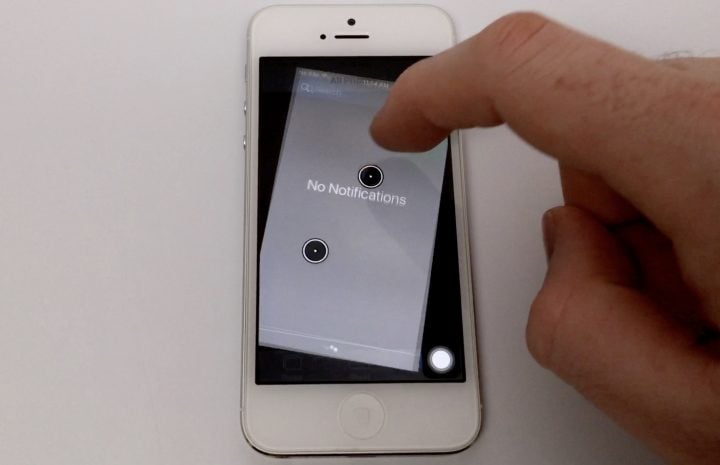 There are a multitude of reasons why you may want to utilize this feature yet it is abundantly clear how many uses AssistiveTouch can have.

As an Amazon Associate I earn from qualifying purchases.