How to Use Bing Health to Track Your Steps with the Lumia 635
With the Nokia Lumia 635, Microsoft had a lot to consider. No other device makers competed  in the cheap smartphone race. Many weren't interested, opting to compete with Apple's iPhone with high-end smartphone stuffed full of advanced features and quality build materials. In the last year all that has changed, so much so that Microsoft needed an extra hook if the Lumia 635 was going to successfully compete against the Moto X and other dirt-cheap Android devices.
Read: Lumia 635 could Steal the cheap Smartphone Crown From the Moto G
The company found the secret weapon it needed in Sensor Core, a set of software that allow apps to record and monitor sensors in the Lumia 635 without completely destroying battery life. With Sensor Core and the Bing Health App, users are able to find out how many calories they've burned and how many steps they've taken in a given week, month or year.
Here's how to use Microsoft's Health & Fitness to track your steps with the Lumia 635 and stay happy and healthy.
Sensor Core and Bing Health tracking require Microsoft's Windows Phone 8.1 update to behave and look the way it does on the Lumia 635. Thankfully, the Lumia 635 already has the latest software updates installed. As such you don't need to do any real setup work as far as your phone's core  software is concerned.
That being said, there are a few details. You'll need the username and password of your Microsoft Account. That's the same account that you used to set up your Lumia 635 smartphone. If you use Microsoft's Outlook.com email service or own an Xbox console than they're all the same. Second, Bing Health and Fitness relies on Microsoft's Health Vault service to run correctly. We'll show you how to add and create one in the tutorial. Let's begin.
Turn on your Lumia 635 and unlock it.
Open the Windows Store by tapping on the shopping bag icon that should be loaded somewhere on your Start Screen.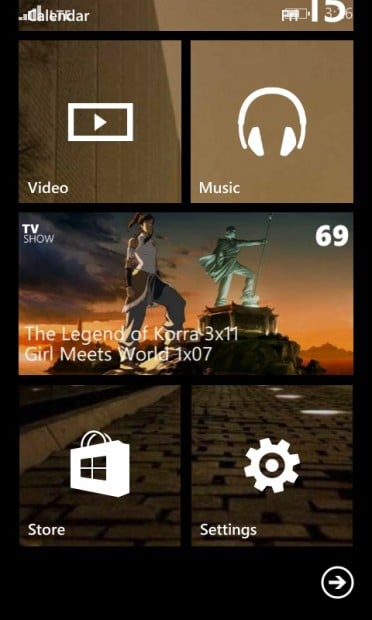 Chances are that there might not be a Windows Store app on your Start Screen. That's ok, Windows Phone actually lists all of the apps and services installed away from the Start Screen. Place your finger anywhere on the Start Screen and move it to the left to reveal the list of installed applications.
Search for the Health app in the Windows Store by tapping on the magnifying glass at the bottom of your screen.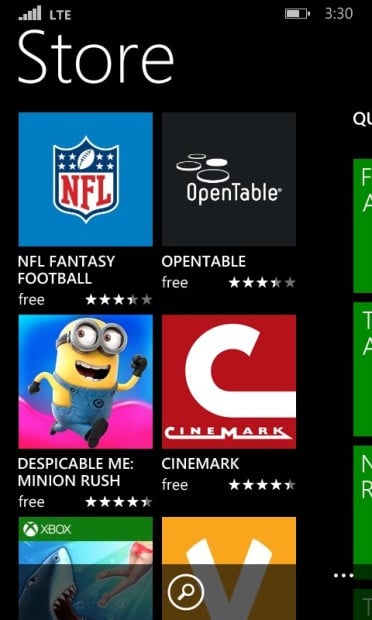 Tap or click on Health & Fitness in the list of installed apps.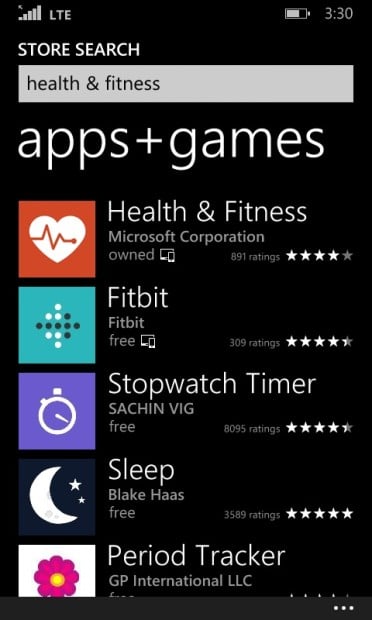 If you already have Health & Fitness installed then the only thing you need to do is tap the View button at the bottom of your screen. We haven't installed Health & Fitness on our device so we're required to hit the Install button.
Tap Allow. Now wait for the app to install. Now tap View.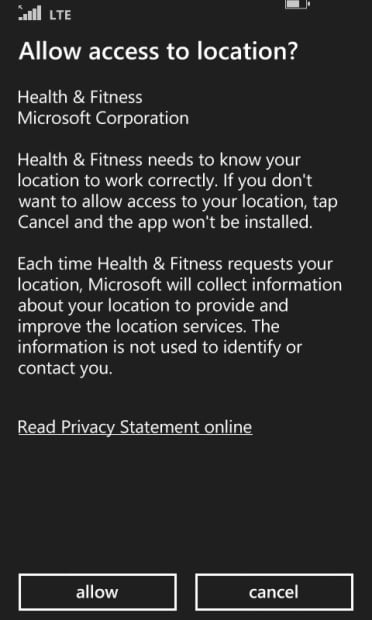 Tap Health & Fitness.
In order for Health & Fitness to track some of your activities you'll need to let it have access to your location. If that's ok, hit Yes and then tap Done.
Tap the three dots at the bottom of your screen to open a list of options.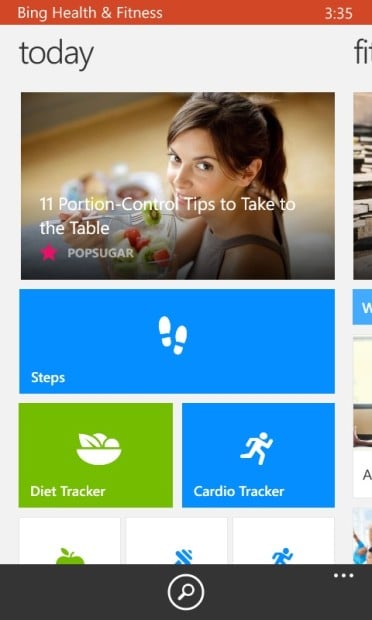 Tap Microsoft Account.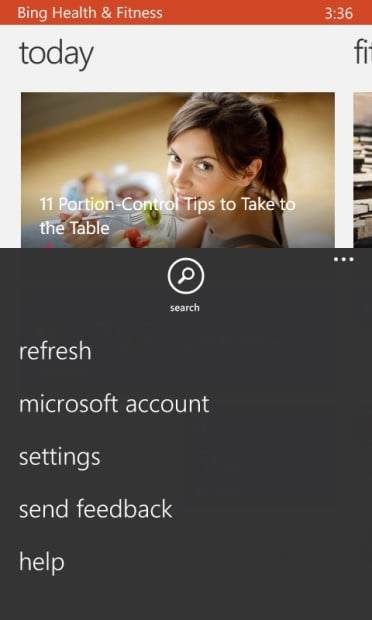 Tap Connect.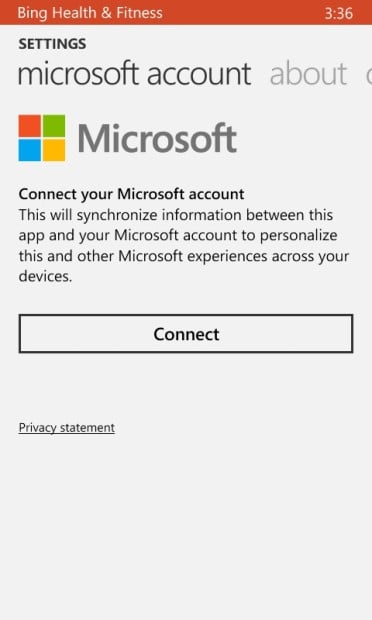 Once it's connected, place your finger on a blank area of your screen and swipe to the right until you see a setting for Health Vault.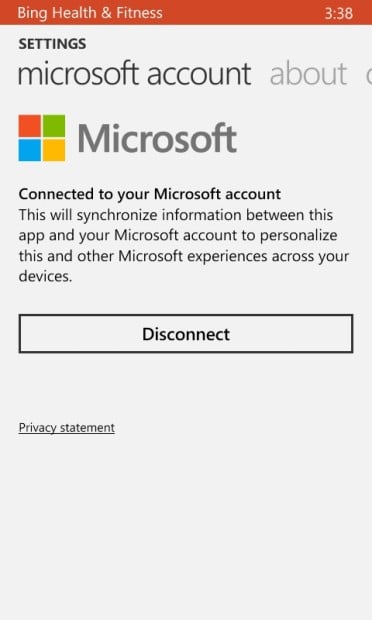 Tap Connect and enter your Microsoft Account username and password again.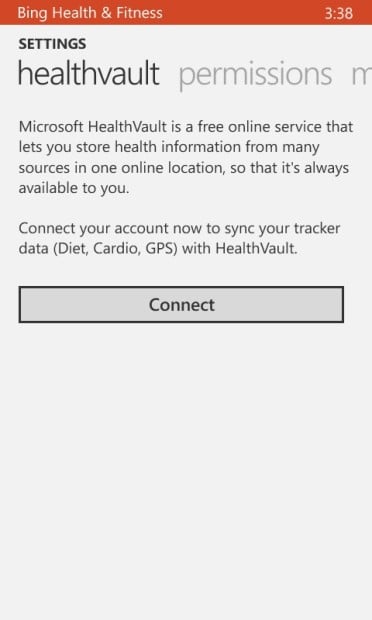 Tap I Accept.
Now you should find yourself back on the Health & Fitness home page. Tap on those three dots again to open the menu.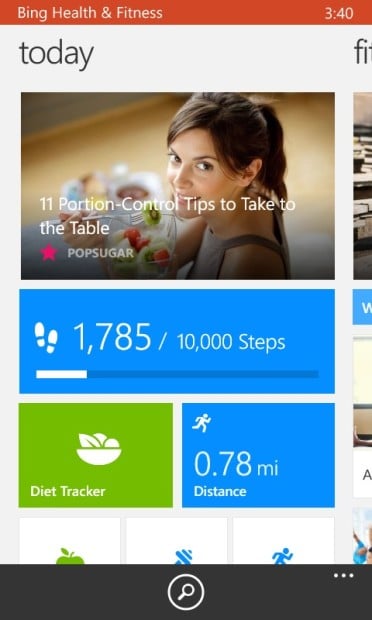 Tap Settings.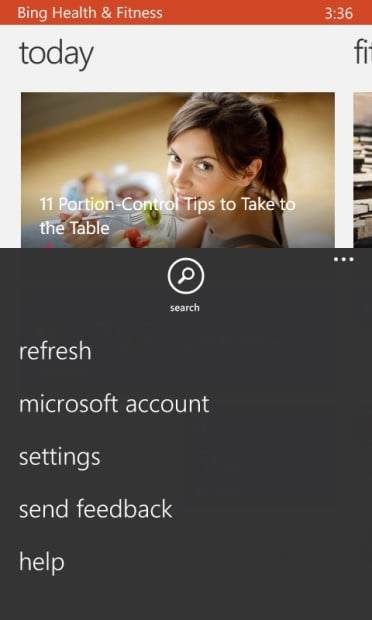 Tap My profile.
Now fill in your health profile with all the information it asks. Scroll down to set weight loss goals and trigger audio cues while you're walking on running.
That's it. You've successfully set up the health tracking on the Lumia 635. It's the Lumia 635's stand out feature, that one thing it does that older Windows Phones — expensive or cheap – just can't do. You can tap on the blue Steps icon at anytime to see how many calories you've burned and how many steps you've taken towards your weight loss goals. Pinning the Health & Fitness app to your Start Screen will surface this information there too.
Tapping on Analysis shows you how you've been doing for the last few weeks or even a month. Dark blue means your running steps, while light blue means you walked. You can look at your results from specific days by tapping on the calendar icon at the bottom of your screen.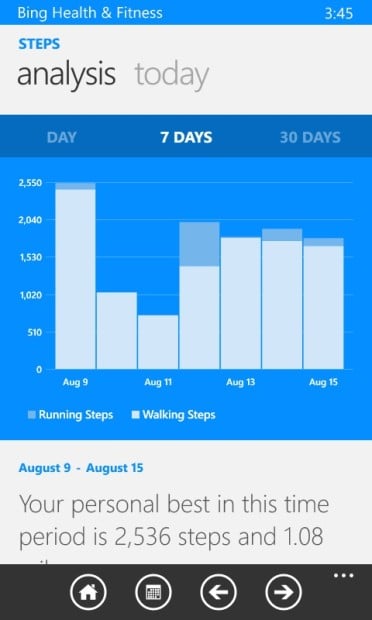 Because it's integrated into Health Vault and your Microsoft Account, you can also view your results on your Windows 8 PC or tablet. There's no manual syncing on your part at all.
To be clear, in order for the Lumia 635 and the Health & Fitness app to track how many steps you're taking or how long you're running it needs to be with you. Happy health tracking!

This article may contain affiliate links. Click here for more details.