How to Use Cortana on Xbox One
Microsoft surprised almost no one when it announced Cortana on Xbox One at the 2015 Electronic Entertainment Expo. It'd already revealed pretty ambitious plans for the personal assistant elsewhere.
Cortana is Microsoft's answer to Apple's Siri and Google Now. Like Siri, Cortana has a personality and will answer questions in a conversational tone. Like Google Now, Cortana also pulls information from different places to give users a more complete view of their day and more. For example, Cortana can monitor a user's email for movie tickets and notifications. Cortana on Xbox One seemed like a given; Microsoft has made it available on just about everything else it sells. On Xbox One, Cortana can check to see what games your friends are playing. She can create parties, plus change your television channel.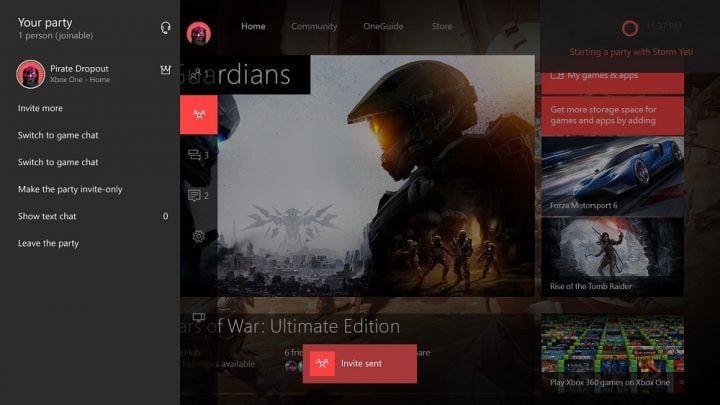 Read: What's in the new Xbox One Update for August
Here's how to setup and use Microsoft's Cortana on Xbox One.
How to Setup Cortana on Xbox One
Setting up Cortana is pretty straightforward and easy. After getting the necessary software update, Xbox One automatically asks users if they'd like to turn on Cortana. If you miss the notification for that, don't worry, you can also turn the personal assistant on from the console's Settings app.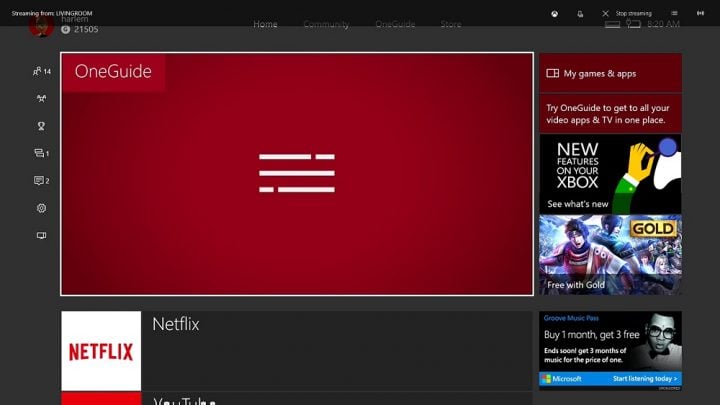 Turn on your Xbox One console and sign in. If you have a Kinect sensor, you can skip the next three steps by simply saying, "Xbox, go to Settings."
Next, double-tap the glowing Xbox logo on your controller to bring up the Xbox Guide. You can also open the Xbox One Guide by using the joystick on your controller to navigate to the icons on the left until the guide slides out from the left side of your screen.
Use the joystick or directional pad on your controller to navigate to the Settings cog within the Guide. It's the second to last option on the icon bar.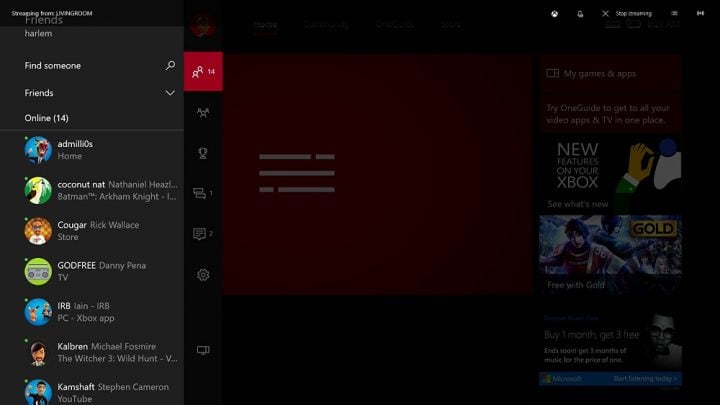 Select All Settings from the Settings Guide area.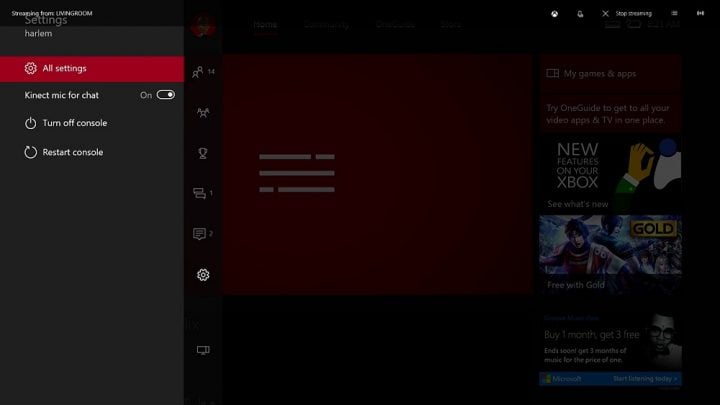 Inside the Settings app, look for the System option in the menu on the left side of your screen.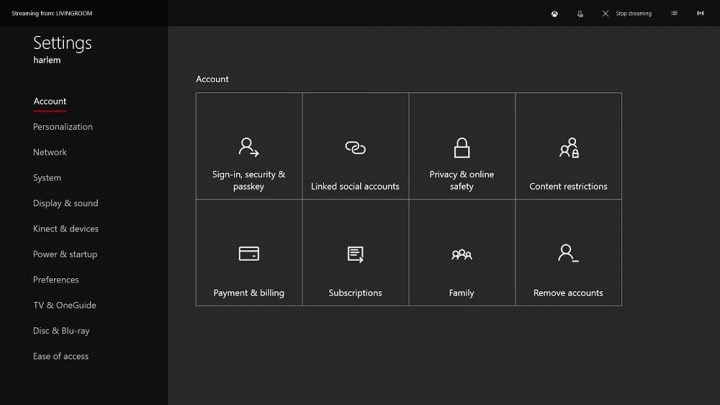 Now select Cortana from the list of options the System Settings area presents to you.
You'll need to agree to let Cortana always listen for when you need something. Really, that's no different from the way Xbox One voice commands work. Turning on Cortana also enables voice dictation so that you don't have to type longer messages using your controller. Select I Agree.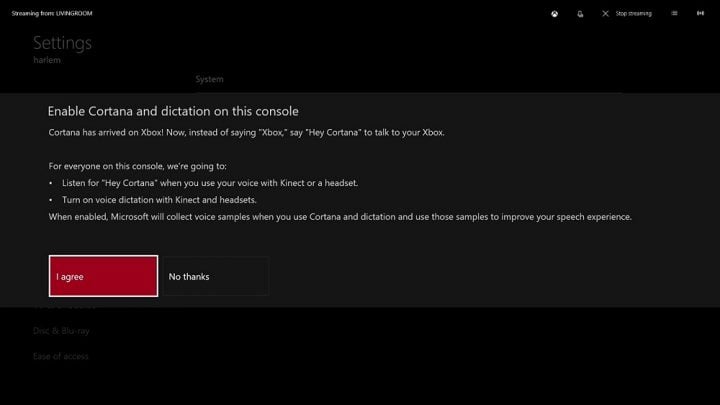 Microsoft asks if you'd like Cortana to be able to discern your location and collect searches for a better experience. Select I Agree.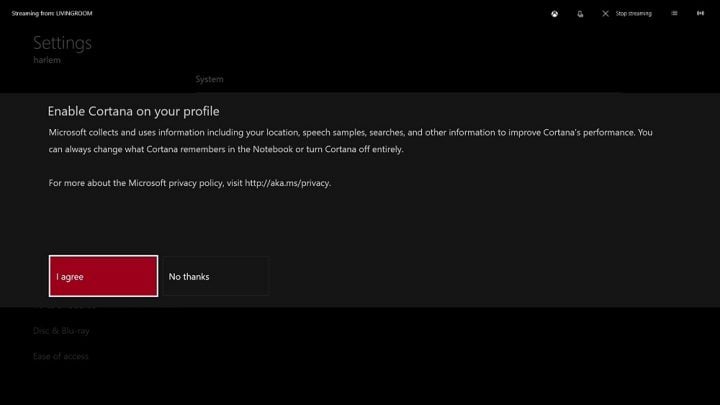 Now select Restart Now.
How to Use Cortana on Xbox One
From the moment that your console finishes its restart, Cortana is ready for you to use. You may be used to beginning any voice command with the word "Xbox." Instead, you'll need to use "Hey, Cortana." For example, "Xbox on" is now, "Hey Cortana, Xbox On."
Another major difference with Cortana is hardware. Everyone that wanted to use an Xbox One with voice commands needed a Kinect before. Kinect isn't a must-have for Cortana on Xbox One. Instead, you can use any decent chat headset connected to your controller to communicate with the personal assistant. For the best experience, it's a good idea to still use Kinect. Your headset won't be able to pick up your voice commands from across a room. If you're using a Kinect, you may be asked to calibrate it.
Read: 10 Cortana Tips for Windows 10 & Xbox Users
Cortana on Xbox One Commands
The big change with Cortana are contextual commands. There was only a single way to turn the Xbox One on and off with the older commands. Cortana can process more phrases for context. Microsoft notes in its support area that saying "Hey Cortana" and finishing with different variations of Turn Off, or sleep actually put the Xbox One to sleep. The media playback controls and volume controls remain the same. "Stop listening" still gets the personal assistant to stop waiting for a command. The voice commands for recording video or taking a screenshot haven't changed either.
Gaming commands include asking Cortana "What is [Joe] doing?" or asking if he's online. You can ask Cortana to send messages or party invites too. Another interesting change is Microsoft's decision to focus to bring information from other versions of Cortana to Xbox One. Cortana on Xbox One can track packages and answer questions about the weather. She can also look up word definitions, do simple math and monitor sports teams. When you ask her a question instead of a command, she snaps to the right edge of your display.
Read: How to Use Hey Cortana with Windows 10
The information that Cortana has on you can be removed from the assistant's Notebook within the snapped app. If you have Windows 10 installed on your PC or phone, information from those versions syncs to your Xbox One. The same goes from the iPhone and Android apps.
If you don't like Cortana on Xbox One, you can shut the assistant off and restore the classic Xbox voice commands that came loaded on the console originally.