How to Use Do Not Disturb on Mac
Apple makes it easy to see your notifications all in one place, but sometimes you don't want iMessage notifications to interrupt your work while on your Mac. This guide will show you how to turn off iMessage notifications on your Mac running OS X Yosemite.
Just like with Do Not Disturb on the iPhone, you can use a similar option on your Mac to turn off iMessage notifications temporarily.
When you need to work without interruptions, muting iMessage notifications and other notifications is an essential part of focusing and working. This is an option we use regularly to work faster and with breaks from interruptions. This is built-in to OS X Yosemite, so you don't need to buy any extra apps to make this work.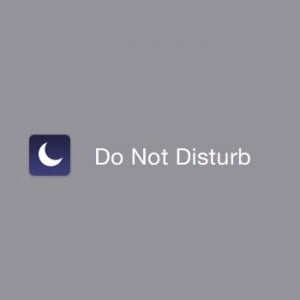 With the addition of text messages to the Messages app on OS X Yosemite and the ability to receive phone calls on your Mac and the plethora of other notifications that come along with using Facebook and other connected services, distractions can dramatically slow work and even interrupt presentations with details you don't want showing up on-screen.
Here's how you can turn off iMessage notifications and other notifications on OS X Yosemite and how to turn them back on again.
Turn Off iMessage Notifications on Mac
OS X Yosemite finally allows users to turn off iMessage notifications with a single control point. In earlier versions of OS X, iMessage notifications still came through even when Do Not Disturb is on, but now this controls all notifications.
Use a two finger swipe from the right to the left of the touchpad to open the Notification Center on the Mac. The main screen shows the time and other widgets, with a second screen showing your notifications for a variety of apps. If you don't like using the swipe gesture, you can also left click on the upper right icon in the menu bar.
With the Today Screen screen visible, place the cursor on the today section and pull down with two fingers on the trackpad. This will reveal a Do Not Disturb toggle switch. Toggle this on and it will stop iMessage Notifications on OS X Yosemite and other notifications.
You can pull down with two fingers again to turn it off, or it will automatically turn off on the next day. This means you will not accidentally miss notifications the next time you use the computer.
While this is on you will not see any notifications, but you can change the settings to allow calls to come through and when to automatically turn on Do Not Disturb on Mac.
Go to Settings -> Notifications -> Do Not Disturb to see the main settings. We recommend turning on Do Not Disturb automatically when the display is sleeping and when mirroring to TVs and projectors. If you routinely need to avoid distractions, you can turn on Do Not Disturb on your Mac at a specific time and turn it off when you are done. This screen also lets you allow calls and allow repeated calls when Do Not Disturb is on.
There is no way to sync the Do Not Disturb to a calendar or to your iPhone, so you'll need to make sure you set it up on

This article may contain affiliate links. Click here for more details.