How to Use Facebook on iPhone with No Ads
The recent changes to Facebook's iPhone app has made it all the more annoying to use. The company updated its app to hide the "Most Recent" feed, which is arguably the most-popular feature of the entire app. Plus, the addition of more and more ads makes the Facebook iPhone app nearly unbearable to use.
However, there's no reason to fret, because Facebook has another app that gets rid of these annoyances and provides a better user experience overall.
It's called Paper, and it's essentially an alternative way to browse Facebook on your iPhone. Ultimately, it's a better way to browse Facebook, as the design and look of Paper is elegant and simple. The app relies on swipe gestures to navigate around, and perhaps the best feature of Paper is that there are no ads to be found.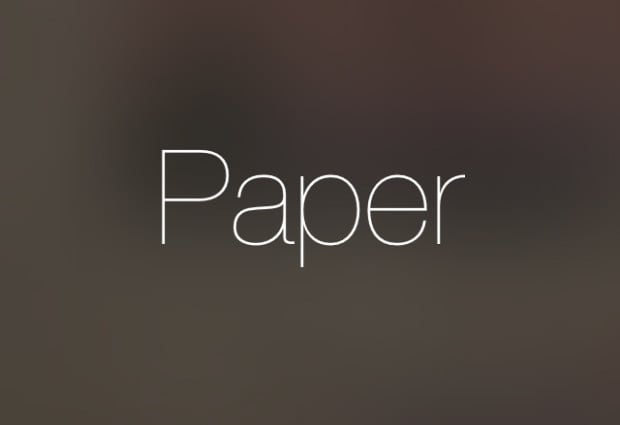 The app is still fairly new, but it was launched all the way back in January as an alternative way to access Facebook from your iPhone. Paper received a very generous update just recently, adding even more capabilities that put it more on par with the regular Facebook app. Users can now edit their profile and cover photos, view photo tags, mention other friends using the "@" tag, and even use hashtags.
The previous update to Paper added the ability to view friends' birthdays, events, and group updates, so it's definitely an app that's getting attention from Facebook and will most likely grow over the next few months and years, although it's still fairly underground and hasn't taken off in the mainstream yet, so if you haven't yet checked it out, now is a great time to do it.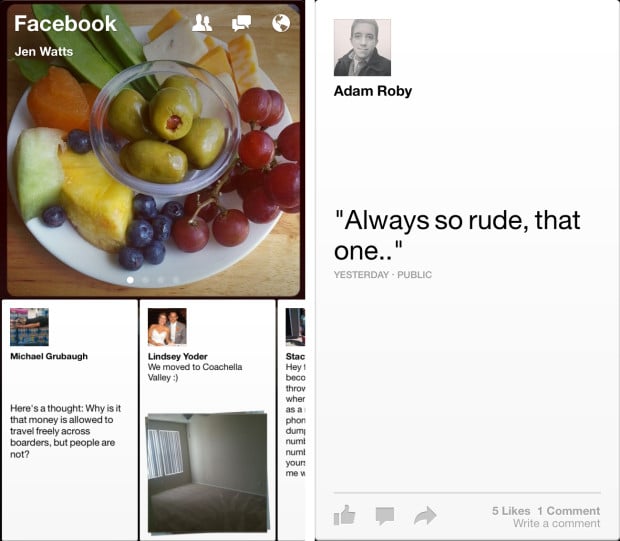 Perhaps one of the best features of Paper is that there are no ads to found whatsoever. This a huge problem with the regular Facebook app, with ads showing up in the middle of users' News Feeds, which can get really annoying. With Paper, however, you won't see ads if you don't want to. There is a section that you can add in Paper called "Trending," which can get a little advertisement fever, but it's a section that you don't even have to have on the home page, which is really nice.
To download Paper, simply just open up the App Store on your iPhone and search for "Paper" in the search field (or you can visit this link on your iPhone and download it directly from there). It should be one of the first results to pop up, but to make sure that you're downloading the right app, just be sure that "Facebook, Inc." is in the name of developer, which will appear in small grey letters under the app's name.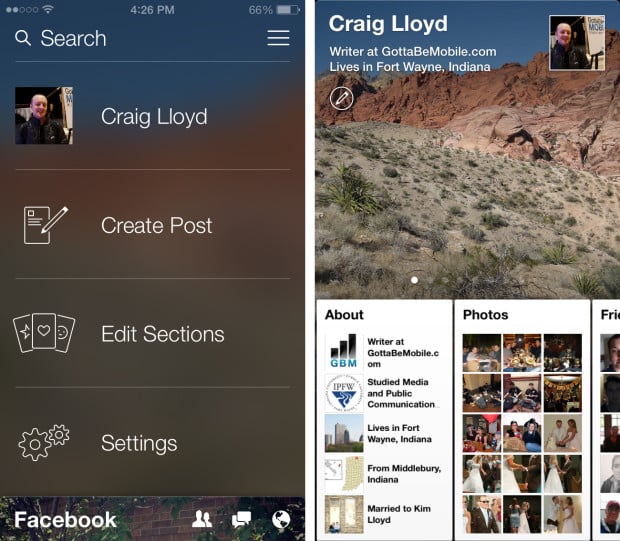 From there, just click on the big Free button to begin downloading the app (you may have to enter in your Apple ID password first).
When you open up the app, you'll be prompted to login with your Facebook credentials, and after that you'll officially be in and able to use the app to its full potential. The app heavily relies on swipes to navigate around, so you'll frequently be swiping up and down to open and close different items, as well as swiping left and right to go to the next or previous item in your News Feed.
Perhaps the niftiest feature of Paper is the ability to tilt your phone to the left or right to pan across full-size photos and see it in more detail. It's a little gimmicky, but it's fun to use and makes the app feel more interactive, which is something that the regular Facebook app severely lacks.