How to Use Favorites as an iPhone Speed Dial
There is no iPhone Speed dial setting for the iPhone, even in the latest iOS 6 betas.
While Android smartphones and flip phones allow users to hold down a number on the keypad to speed dial a contact, Apple relies on a different method of quickly calling contacts.
iPhone Phone Favorites allow users to create a short list of contacts with specific phone numbers, and even FaceTime, set up to dial with a tap.
Apple also expects users will rely on Siri and voice dialing to call contacts, but there are plenty of reasons to set up favorites for almost speed dialing on the iPhone.
How to setup iPhone Phone Favorites
Tap Phone.
Tap Favorites.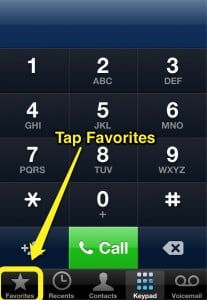 Next Tap Add in the top right corner.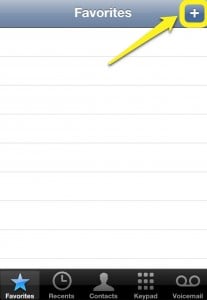 Once that is done select the contact that you would like to add as a favorite.
Choose whether you would like to have the speed dial set as a regular voice call or a face time call. Most of the time it is wise to choose voice call since Face Time over 3G is not entirely supported in iOS 5.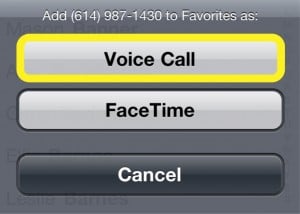 As soon as that is chosen the favorite will be successfully added and appear in the Favorites list shown below.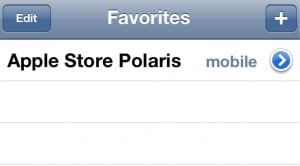 To use one of the newly created favorites simply tap on the name of the contact and it will start the call automatically.
Some other great ways to call people faster are by using Voice Control and Siri. Voice Control is available on the iPhone 3GS and 4 while Siri is only on the iPhone 4S.
To call someone with either of these simply hold down the home button for three or four seconds and when the menu comes up say "Call Josh Smith" for example. And as long as that is the name listed in the contacts, the phone call will be initiated.

This article may contain affiliate links. Click here for more details.