How to use Galaxy S6 Multitasking
Learn how to use the Galaxy S6 Edge and Galaxy S6 multitasking or Multi Window mode to run two apps on-screen at the same time. This is different from the Galaxy S5 and Galaxy Note series, so you'll need a guide to using two apps on the Galaxy S6 at the same time to know how this works.
One of the biggest reasons to use two apps at the same time on the Galaxy S6 is to chat with someone and work on a document or watch a video while you are also working. The 5.1-inch screen isn't perfect for using every app next to every other app, but it is a nice option to have when you need to work in two apps and you only have one device or only have the capacity to hold one device.
Read: 13 Galaxy S6 Settings to Change
Samsung used to call this multi-window mode, but it is simply Galaxy S6 multitasking now. Whatever you want to call it, this is how you can use two apps on the screen at the same time.
You don't need to turn on the Galaxy S6 multitasking mode, but you will need to know how to use it on your new phone. The process is similar, but different enough that you'll need to relearn your habits.
How to Use Galaxy S6 Multitasking
Watch the short two-minute video below to learn how to use the Galaxy S6 Edge and Galaxy S6 multitasking mode to use two apps at the same time on your new phone. This is a change from the method on the Galaxy S5, and it is easier to use. You cannot use every app in this new Multi-window mode, but you can use more apps than before.
In addition to splitting one app at the top and one app at the bottom we'll show you how to make the windows larger and how top pull one app out to use on top of another app.
You can start the Galaxy S6 multitasking from anywhere on the phone, on the home screen or when you are in another app. You no longer need to tap and hold anything and then use a complicated side menu.
Tap the multitasking button to the left of the home button. This opens up a list of your currently open apps. If you are using Chrome, you may also see the tabs listed here.
On this screen you need to tap on the small two window icon to the right side of the apps. This will let you pick the first app you want to use while multitasking on the Galaxy S6. The bottom half of the screen will show other apps you can choose to use at the same time. Tap on one of these apps.
Now you are running two apps at once on the Galaxy S6. You can tap in a text area to type and it will push the app up and let you type like normal and then slides back to showing both windows.
While multitasking on the Galaxy S6 you can still use the apps as much as you want, but you will need to scroll more and sometimes parts of the screen will be cut off. If you don't see the app you want to multitask with, you need to open it first so that it is in your recent apps list.
Tap on the small circle in the middle of the screen and drag up or down to make one window bigger and the other smaller. You can change this as much as you want and most apps will still function as expected.
If you tap and hold on the small bar that lets you change the size of the windows you can create a pop out app that sits on top of other apps. You can change the size of this and use it almost like a Facebook Chat Head notification that sits on top of other apps as you use the Galaxy S6 or Galaxy S6 Edge.
9 Exciting Galaxy S6 Cases
OtterBox Galaxy S6 Cases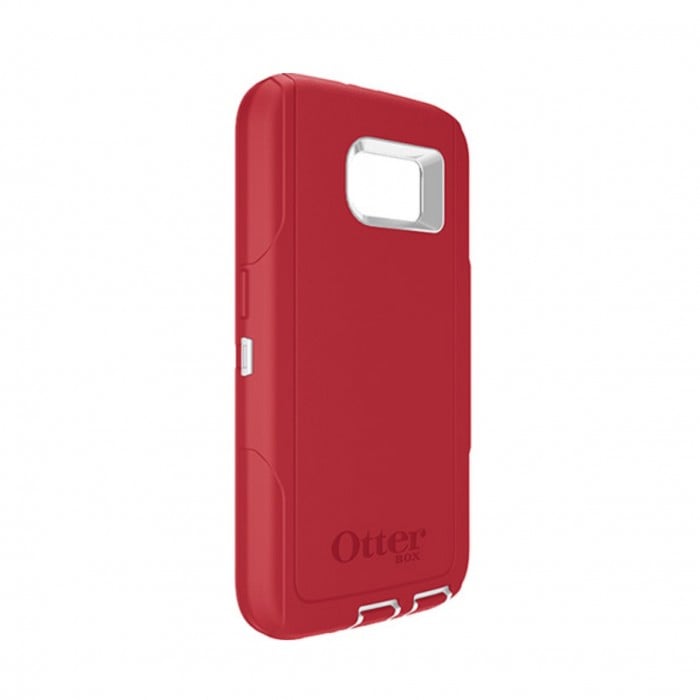 Users that need a lot of protection should check out the Galaxy S6 OtterBox cases including the Defender and Commuter series that offer a lot of protection for the device.
OtterBox Defender Galaxy S6 cases come in seven colors for the shell and seven for the cover, allowing users to combine to get the color scheme they want. The case is $49.95 and there are higher-priced options with RealTree camo and with sports teams on the back. This case includes a screen protector and port covers to keep dust out of the ports. OtterBox Defender Review.
The OtterBox Galaxy S6 Commuter case is slimmer with less protection, but a more pocketable size that appeals to many users. The dual-layer protection can absorb drops and it includes a stick on-screen protector. This case is $34.95 with the same variety of color options. OtterBox Commuter Review.

As an Amazon Associate I earn from qualifying purchases.