How to Use Google Drive's New Add-ons in Google Docs and Spreadsheets
Google launched a new feature for two of the Google Drive apps, Google Docs and Google Sheets, called Add-ons. It's an app store for the Google Drive, Google's online office suite. The new Add-ons menu only shows up in Documents and Sheets for now, and then only for those that Google pushed the update to. A new Add-ons menu item doesn't show up in Presentations or the other Google Drive apps.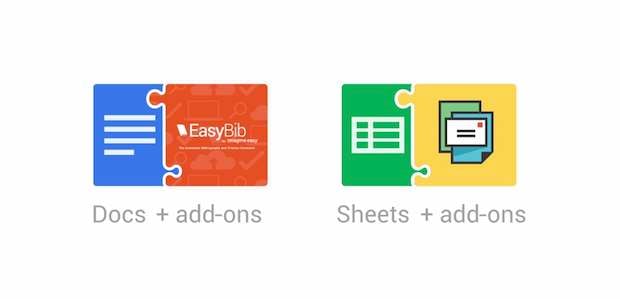 When a user logs into their Google Drive account and creates a new Document or Spreadsheet (see image below) the new Add-ons menu will show up next to the Help menu towards the right side. Add-ons already installed will also show up under that menu too.
Google's rolling the new feature out incrementally, so not everyone will see it. Also seeing the new menu item in one app doesn't mean it will show up in another other app right away. For example, my account shows it in Google Documents, but not in Google Spreadsheets yet.
How to Use Google Drive Add-ons
Two other items on the Add-ons menu (see above) include a link to Get add-ons and to Manage add-ons. The first opens the Add-on store and the second lets users manager the Add-ons they've already installed.
The new store of add-ons includes a number of apps that help improve Google Documents and Spreadsheets. We find apps like Thesaurus, an add-on that puts finds synonyms in the online word processor. Select a word and click on the Add-ons menu. Choose Find Synonyms for Selected Word from the flyout menu that shows up when a user clicks on Thesaurus from the Add-ons menu. A sidebar shows up on the right of the Google Documents window that offers synonyms for the selected word.
Another interesting app called EasyBib helps users create a bibliography online. Avery Label Merge puts label printing in Docs.
Other apps we find interesting include …
We hope to see a lot more Add-ons that will make Google Docs much more useful.

As an Amazon Associate I earn from qualifying purchases.