How to Use iCloud Drive for Windows
At its core, iCloud Drive isn't a revolutionary new idea in cloud computing. In fact, it's just Apple's taking some inspiration from cloud storage solutions like DropBox and OneDrive. Recycled idea it may be, iCloud Drive can and will be a very useful tool for anyone who has an iPhone running Apple's iOS 8 operating system. In theory, it takes some frustration out of moving files between Windows machines and Apple's iCloud storage service.
Here's how to use iCloud Drive for Windows.
Getting Setup with iCloud Drive for Windows
Before we begin, it's important that you actually have iCloud Drive on your machine. With the latest updates and installs of iTunes, iCloud Drive seems to install itself. That being said, it's a separate download that anyone can pick up from Apple's website at any time. You can download iCloud Drive here. Just click on the download button. The iCloud Drive for Windows installation takes only a couple of minutes. You will be required to restart your computer after iCloud Drive has finished installing. iCloud Drive isn't compatible with Windows Vista or Windows XP.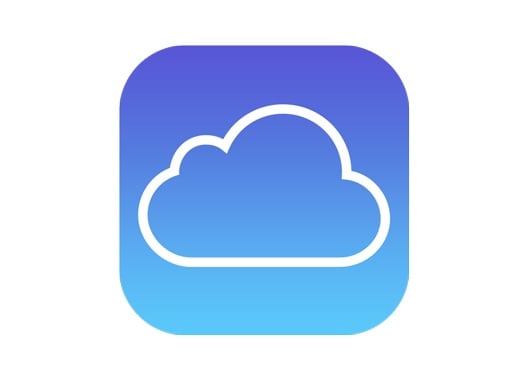 Another thing you're going to need is an iCloud Account. Apple still hasn't changed its mind on only allowing users who own Apple hardware to get an iCloud Account. If you're a longtime iPhone or iPad users you can give our Apple ID iCloud privileges by diving into the iCloud settings Menu on you're your iPhone, iPad or iPod Touch. If you're a new iPhone user you'll need to get your device before you're actually able to activate an iCloud account and get going.
Using iCloud Drive for Windows
Once you have an iCloud Account and iCloud Drive installed on your Windows PC, everything is pretty smooth. Whenever your computer starts up, iCloud Drive will be there in the background. Depending on the settings you choose, it'll stay in the background always updating your photos and bookmarks to Apple's iCloud servers. In turn, this updated content will always be available on your iPhone, iPad, iPod Touch or online at iCloud.com.
Once you've signed in with your iCloud account the fun begins.
First, let us talk about iCloud Drive itself. iCloud Drive is exactly like OneDrive or Dropbox. Users simply drop something into the iCloud Drive folder and it's instantly uploaded to iCloud, it then gets synced to other places like another PC with iCloud Drive installed or a Mac. Once you've installed iCloud Drive click the check mark next to iCloud Drive and hit Apply. You'll be asked for your Apple ID password again.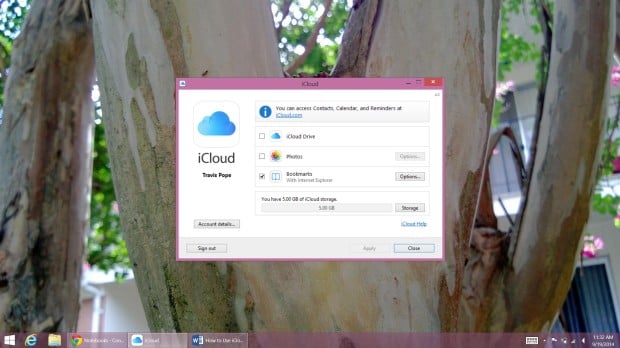 To add files to iCloud Drive and have them sync over, just go to your user account and look for the iCloud Drive button. Adding something to iCloud Drive is as simple as opening the file in another folder and dragging it to the iCloud Drive folder. The iCloud Drive app you installed will take care of everything else. Of course, you'll need an internet connection before files placed in iCloud drive start showing up anywhere else.
By default, Apple only gives users 5GB of storage to start out with. What that means is that any files dropped into iCloud Drive must together take up less storage that or iCloud Drive won't be able to sync everything. Thankfully, users can add additional storage in different increments. Getting 20GB of extra storage costs $.99 a month. Getting 200GB of additional storage costs iCloud users $3.99 a month. Since you can store just about anything in iCloud Drive and have it synced, it's possible you could move all of your folders into the iCloud Drive folder for syncing. It'd make a pretty seamless way to make sure all of your essentials are backed up for when something happens to your device.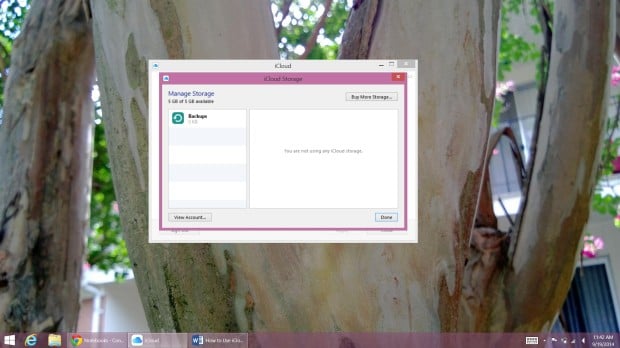 iCloud Drive offers photos syncing in the same way that it does iCloud Drive syncing too. Syncing of bookmarks from installed browsers is possible, but you'll have to enable it for the browser you want to sync with. Supported browsers include Google Chrome, Firefox and Internet Explorer.
Unfortunately, everything included in iCloud Drive might not work out of the box. iCloud Drive requires a version of Microsoft's Outlook productivity app to be installed before it'll surface contacts, calendar entries and reminders on Windows PCs. To get that info without Outlook, you'll have to go to the iCloud Drive website.
In the run up to release day each year, Apple has always updated the software and services that let users get the most out of their forthcoming iPhone. This wasn't any different with the iPhone 6, and today Windows users able to interact with Apple's iCloud service directly from their desktop using a new software add-on called iCloud Drive. Cloud storage has grown in importance these last few years, but that isn't the funny thing. For now, iCloud Drive is only available for devices running Microsoft's Windows operating system. It'll come to Mac machines later this fall with OS X Yosemite.