This guide will explain how to use iCloud, what iCloud is, and what you can do with iCloud.
iCloud is Apple's online storage and app service that keeps your data synced between iPhone, iPad, Mac and even PC. Using iCloud on a Windows computer is simple, but you do need to set it up.
In this guide we'll show you how to use iCloud on iPhone, iPad and on these other devices. Our iCloud guide will walk you through some of the biggest features and share iCloud tips and tricks to help you use the free service.
You don't need to pay for iCloud, but if you want to use it to the full potential you will need to buy more storage on iCloud as you only get 5GB free from Apple.
What is iCloud?
iCloud is an online service from Apple that syncs your data between devices and includes an online copy of your data. This includes your photos, contacts, Apple documents, reminders, a variety of other files and data from apps. This service also lets you check your iCloud mail online, see you calendar, find a lost iPhone and more.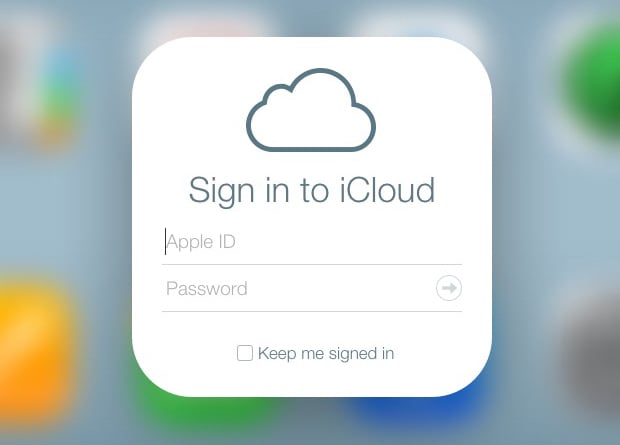 One of the most popular reasons to use iCloud is to back up your iPhone or iPad to iCloud. When you do this, you can restore an iCloud backup that puts your apps, data other information back on your iPhone without the need to use a computer.
iCloud is a lot more than just a place to put your files like you might use Dropbox for, but you need to know how to use iCloud to take advantage of these features.
How to Use iCloud
You need an Apple ID and password to use iCloud on iPhone, iPad, Mac or Windows. This is a free account and if you buy music or apps through iTunes you already have one. Unless you are a new iPhone user you should have one of these. If not, you will create an Apple ID when you turn on your iPhone or you can go online to create an Apple ID.
Here are the areas where we will show you how to use iCloud in this guide:
You can use these smaller guides to get into iCloud and learn how to use iCloud.
What Does iCloud Do?
iCloud syncs your information and data from your iPhone to iCloud and then to your iPad, Mac and to Windows with a special tool that brings most of the iCloud features to your Windows 7 or Windows 8 computer.
iCloud is also how you can automatically back up your iPhone and iPad photos so that all of your photos are safe if anything happens to your iPhone. The service can also back up your iPhone completely so that you can restore without using iTunes and get all of your apps and files back. iCloud Keychain lets users sync passwords between the iPhone, iPad and Mac inside Safari. The Find My iPhone feature lets users track down a lost or stolen iPhone, iPad or Mac.
We'll explain how to use these many iCloud features in the sections below.
How to Turn iCloud On
For many users iCloud is already turned on during part of the iPhone setup, but you can make sure it is on and check individual iCloud settings with this section.
Go to Settings -> iCloud to see all the settings and options on your iPhone or iPad. If you have not turned iCloud on already this is where you can log in to iCloud with your Apple ID and password.
After you log in you will see options to turn on iCloud options which control what iCloud can do. Most users will want to leave these iCloud options turned on. When turned on, the options sync to iCloud so that they are accessible on iCloud.com and on your other Apple devices.
You can toggle any options you don't want to the off position to stop syncing that data with your devices and iCloud.
Any of the settings with an On > option offers more information and settings that you can control. These include iCloud Drive, Photos, Backup, Keychain and Find My iPhone.
How to Use iCloud Drive
iCloud Drive is a storage option from Apple that is available in iOS 8 and OS X Yosemite. This free service backs up your files and syncs them between your various devices.
Here is how to use iCloud Drive with iPhone and Mac. If you are on Windows you will need a special tool and to follow the directions on how to use iCloud drive on Windows 7 and Windows 8.
There are no real iCloud Drive apps, but some apps can connect to put your data inside iCloud Drive. On Mac you should see an option for iCloud Drive in Finder and on Windows the iCloud Control Panel adds iCloud Drive as a folder in Windows Explorer.
You can download the Documents 5 app for your iPhone and iPad, which is as close to an iCloud drive app as you'll get now. This app will let you see everything in your iCloud Drive storage and view the files. If it is a file that the app can open it will open right inside. If not you can choose to Open In and then pick another app.
Open Documents 5 -> Tap the Cloud at the bottom of the screen then on iCloud Drive -> find the file you want to open and tap on it.
After the file opens you can tap on the share icon in the upper right then on Open in to open the file in another app on your iPhone.
Ultimately this service will be better if Apple delivers an iCloud drive app that does all of this for you, but for now you need to use iCloud Drive with specific apps that don't do everything all in one place.
How to Use iCloud Photos
The iCloud Photos tab controls what photos sync and automatically back up to iCloud. Even though it is in beta the iCloud Photo Library is a great option to turn on. This allows you to sync all of your iPhone photos to iCloud and your other iOS devices and soon to the Photos app on OS X Yosemite.
Use this guide to turn on iCloud Photo Library from your iPhone. If you don't have a 128GB iPhone it is a good idea to choose Optimize iPhone Storage so that you don't run out of space by keeping full resolution photos on your iPhone.
in the iCloud Photos section you can also choose if you want to use My Photo Stream to upload new photos and share to all of your iCloud connected devices when on WiFi.
Another option allows users to upload Burst photos, which will keep all the photos in a burst and upload them. Unless you turn this on you will need to choose favorites before any are uploaded.
The iCloud Photo Sharing option lets you create and share albums with other users, which makes sharing the photos from a group trip or event easy.
You can log in to iCloud on any computer with your Apple ID and Password to see all of your photos. When you are on another iOS device you will see the photos taken on other devices you own right in the photo library.
How to Use iCloud Backup
If you choose to use iCloud backup your iPhone or iPad will automatically backup to iCloud when it is connected to WiFI, it is charging and it is locked. For most users this means there is a iCloud backup of their iPhone or iPad that is at most a day old because it will back up when it is charging at night.
Go to Settings -> iCloud -> Backup -> iCloud Backup On to turn this on. You can also perform a manual backup by tapping Back Up Now.
The first backup will take a long time, but future iCloud backups may take only a few minutes.
How to Use iCloud Keychain
The iCloud Keychain service is great if you only use Safari. This will keep your passwords and login information synced across all of your Apple devices, but only inside the Safari app. You can also use this to create secure passwords.
Go to Settings -> iCloud -> Keychain -> iCloud Keychain to On.  Next tap on Advanced and choose if you want to use a security code to approve other devices and enter a verification phone number.
You can go to Settings > Safari -> Passwords & Autofill to control what syncs including passwords, credit cards and contact information.
When you want to use iCloud Keychain you just need to visit the website you want to use and if it is already stored you will see the login information pre-filled.
When creating a new account you can choose to have Safari store the information and create a secure passcode for you.
If you don't use Safari on your Mac or you use a Windows computer, LastPass is a good alternative that works in any browser and makes it easier to find your information to sign in to apps, which is one area that iCloud Keychain fails in.
How to Use Find My iPhone
The Find My iPhone options are part of iCloud. Go to Settings -> iCloud -> Find My iPhone to make sure this is turned on. With Find My iPhone on, you can track the location of a lost or stolen iPhone, play noise, send a message to display on the screen and even wipe the iPhone to protect your data.
When Find My iPhone is turned on someone who has your iPhone cannot reset it to use as their own or resell it.
It is also a good idea to turn Send Last Location on. This sends the GPS information for your iPhone right before the battery dies, so that it is easier to find a lost iPhone or figure out where a stolen iPhone was.
Here's more on what to do if your iPhone is stolen.
iCloud Family Sharing
With iCloud Family sharing in iOS 8 you can share your apps, music, movies and books with other members of your family without the need to buy them again. You can also control purchases from child accounts and get a notification so you can approve or decline a purchase from your iPhone even when you are not with the child who wants to buy something.
All family purchases will charge to a single credit card, so you can't set up a family share with a random person online without giving them access to buy apps and movies using your credit card. The idea is for this to help families, not people looking for free apps.
Use this guide to learn how to turn on iCloud Family Sharing and how to set up an iCloud Family Share. It will also show you how to use the apps and purchases from other family members.
In the App Store go to Updates -> Purchased and then tap on another member's name to see their purchases and install on your iPhone.
iCloud Location Sharing
Under the advanced section of iCloud settings you can see who you are sharing your location with. This includes your iCloud family and friends that you chose in the Find My Friends app. This is an easy way to see who can see your location, which location is being shared and to quickly delete access.
Go to Settings -> iCloud -> Advanced – Share My Location to change options. Turn location sharing off completely, choose to share from a different device and delete access from those who track your location right from one location.
How to Buy More iCloud Storage
You only get 5GB of free iCloud storage, no matter how many new iPhones, iPads and Macs you buy. If you need more space you can buy more iCloud Storage. If you use it to backup multiple devices and to store your iCloud photo library you will need to buy more iCloud Storage at some point.
To do this go to Settings -> iCloud -> Storage -> Change Storage Plan -> Choose the storage option -> Buy -> Enter password
The iCloud Storage prices are available from 99 cents a month up to $19.99.
20GB – $0.99 per month
200GB – $3.99 per month
500GB – $9.99 per month
1TB – $19.99 per month
You can change this at any time and you will get an email monthly to let you know that you are about to be charged for the iCloud storage upgrade. There is no option to pay for a year at once and save.