How to Use iOS 9 Picture in Picture Mode
Picture in Picture Mode is a new feature in iOS 9 that allows users to watch a video from a streaming app while using another app entirely. Here's how to use this new feature on your iPad.
iOS 9 was released last week and comes with a handful of new features even though it keeps the same overall design and look as iOS 8. Users will be able to take advantage of Siri improvements, enhancements to Spotlight Search, transit directions in Apple Maps and much more.
There are also a couple of cool features that are exclusive to the iPad, including Split View multitasking where you can use two apps at once side-by-side, and there's also the new Picture in Picture Mode, which lets you watch a movie, TV show, or other video while you're using another app. The video appears in the corner of the screen and you can watch and listen to it while you play around in other iPad apps.
This is a really cool feature that many users can take advantage of, as it prevents them from having to use two devices if they want to watch their favorite shows while also playing a game on their iPad.
Unfortunately, not every streaming and video app supports Picture in Picture Mode right now, but within the next few months, that should slowly change.
In any case, here's how to use Picture in Picture Mode on your iPad in iOS 9.
How to Use iOS 9's Picture in Picture Mode
It's really easy to enable Picture in Picture Mode in iOS 9 on your iPad, and all it takes is the press of a button.
For this example, I'll show you how you can watch a live baseball game while also playing Clash of Clans at the same time.
First of all, open up the MLB At Bat app (which was one of the first apps to support Picture in Picture Mode) and start watching a live game. Once the video player loads and begins playing the game, there will be a button at the bottom that is essentially a square with a smaller white square inside of it. This is the Picture in Picture Mode button that enables the feature.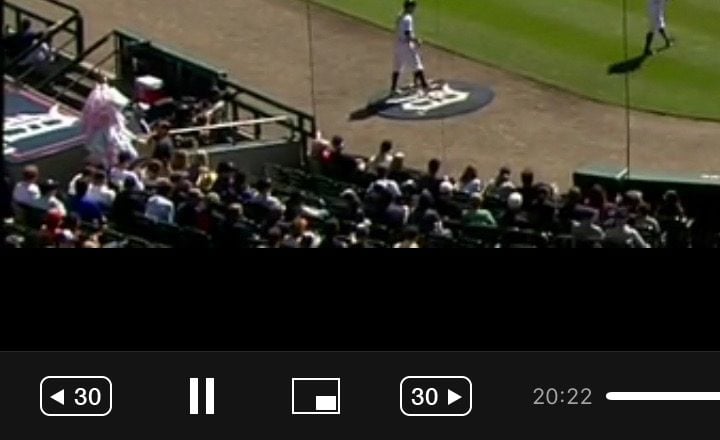 Tap on this button and the video will shrink to the lower-right corner of the screen. Picture in Picture Mode is officially enabled.
From there, you can hit the Home button to exit out of the MLB At Bat app while the game will still keep playing in the corner, complete with the audio. You can go into app you want just like you normally would, so let's play some Clash of Clans.
The baseball game will continue to play in the corner with the audio still there as well. I'll also still get the audio from Clash of Clans, but I find that it's a good idea to mute the sound in the game so that you can fully hear the baseball game.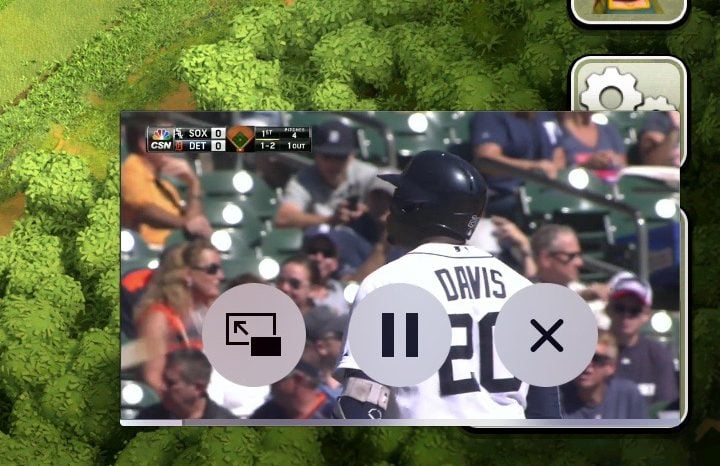 As far as what all you can do with Picture in Picture Mode, you can pause the video right from the small video box, as well as exit out of it or go back into the MLB At Bat app instantly.
You can also move the video box to any one of the four corners of the screen, but unfortunately you can't move the box anywhere else, like in the center.
Essentially, that's Picture in Picture Mode in iOS 9. It's only available on the iPad, but it's a really nice feature to have in iOS 9, especially since that's really the only big feature that iPad users get, unless you have an iPad Air 2, which comes with Split View multitasking.
Other apps that use the new Picture in Picture Mode in iOS 9 include Hulu, BBC's iPlayer, and Pocket.

As an Amazon Associate I earn from qualifying purchases.