How to Use Philips Hue Lights with IFTTT
Philips Hue lights let you all sorts of cool things, like create alarms and turn your lights on automatically when you get home, but a service called IFTTT provides even more functionality. Here's how to use Philips Hue lights with IFTTT.
IFTTT stands for If This Then That, and it's an online service that can connect to a ton of different other services like Facebook, Twitter, Gmail, Evernote, and Tumblr, as well as smart home products like Belkin WeMo, Wink, and Philips Hue.
Read: Philips Hue Review
You can connect all of these services together to create "recipes." For instance, whenever you're tagged in a Facebook photo, you can have IFTTT automatically save that photo to your Dropbox folder. The options are nearly limitless.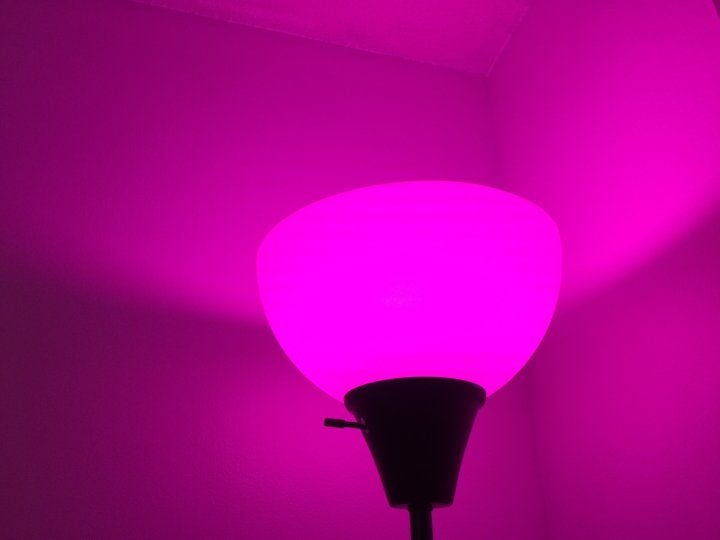 With Philips Hue and IFTTT, you can do all sorts of stuff that you wouldn't normally be able to do with the smart connected light bulbs, so if you're interested in taking things to the next level with your Hue lights, here's how to use Philips Hue lights with IFTTT.
How to Set Up Philips Hue on IFTTT
I wrote a quick how-to on having your Philips Hue lights turn on automatically at a certain time during the day by using IFTTT. That gives you an overview of how IFTTT works and how you can set up a Philips Hue recipe with the service.
Essentially, you simply determine an action that will turn on (or off) your Philips Hue lights whenever that action happens. So you could set it up so that when you receive an email from a specific contact your Hue lights blink, or if it has started to rain outside, your Hue lights will turn blue.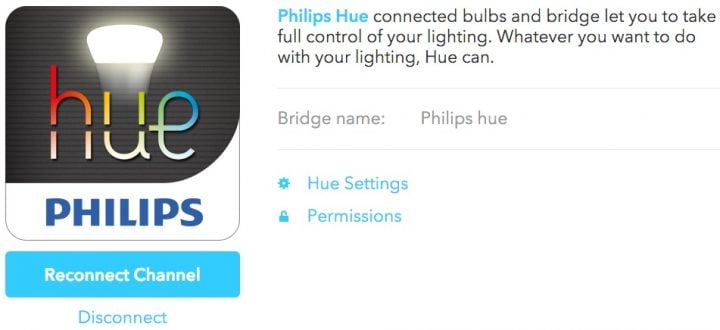 To start, go to IFTTT's website and create an account or sign into your existing account. Then click on My Recipes at the top from the home page and then select Create a Recipe when you get to the next page.
Read: 5 Common Philips Hue Problems & Fixes
Next, click on This (highlighted in blue) and then find a service (called a "channel" in IFTTT) by searching for it in the search box or browse for in the long list. Click on it once you've found the one you want.
Next, you'll choose a trigger, which is an action that will trigger your Philips Hue lights whenever that action is performed. Depending on the service, you may have a ton of triggers to choose from or there could just be a couple, but you'll go through the process of setting up the trigger. Don't worry, IFTTT makes it really easy to go through the process.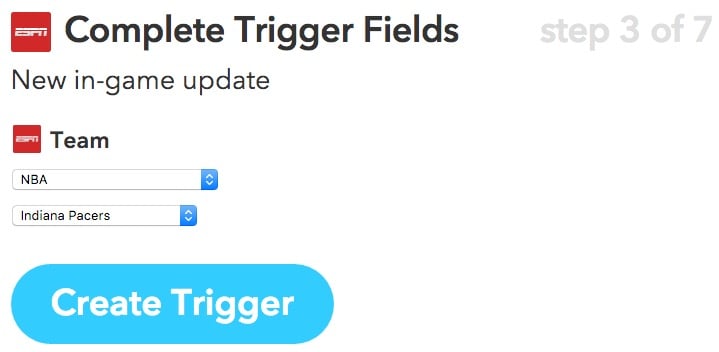 Once you have your trigger set up, you'll then click on That (highlighted in blue) and then select Philips Hue from the list.
On the next screen, you'll have a bevy of options to choose from, such as Turn on lights, Turn off lights, Dim lights, change colors, Blink the lights, and more.
Once you select an action, you can then specify which Hue light you want that action to apply to. You can either select all your Hue lights, or you can select an individual Hue bulb. Unfortunately, you can't select multiple bulbs and will instead have to create an identical IFTTT recipe for a second bulb if you want to go that route.
Read: The Best Smart Home Products
After that, it's just a matter of naming your new recipe and then creating it.
IFTTT Recipes for Philips Hue to Get You Started
If you're not sure where to start as far as creating recipes that work with your Philips Hue lights, there are a ton of pre-made recipes that you can check out.
Personally, I think the best IFTTT recipe to get started with is having your lights turn on automatically at a certain time.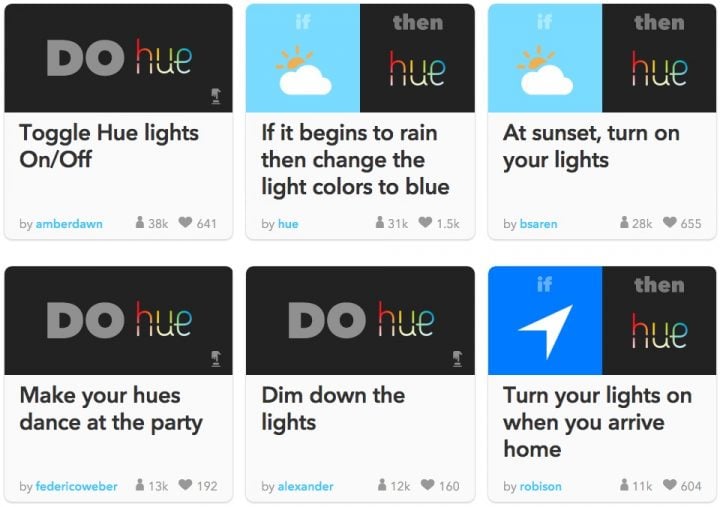 However, if you're wanting to take it to the next level, there's a whole section on IFTTT dedicated to Philips Hue recipes, such as flashing your lights when you're tagged in a Facebook photo, changing the color to blue if it starts raining, and even having your lights automatically turn on when you get home using your phone's GPS (although the native Philips Hue app can do this as well).
You can even make a recipe that adds Siri functionality to the older Hue Bridge, although it's certainly a bit of a workaround.
There are also recipes that allow you to get as specific as you want, like blinking your lights whenever you receive an email from a specific contact, and you can even link up your Nest thermostat to your Hue bulbs.