How to Use a PS4 Controller on Mac
If you don't want to use the keyboard and mouse while gaming on your Mac, here's how to use a PS4 controller on Mac.
While Windows is the dominant gaming platform to be on, Macs are much better at gaming than they used to be, especially with Steam now on Mac with plenty of games that work with OS X.
Many games can be played with a keyboard and mouse, but there are simply some games that really need a controller in order to play them adequately well. Racing games and sports games are two genres that I personally think are way better with a controller, rather than a keyboard and mouse.
However, if you do a lot of your gaming on your Mac, the keyboard and mouse is really your only way of controlling games, but you may be surprised to know that you can easily connect a PS4 controller to your Mac over Bluetooth.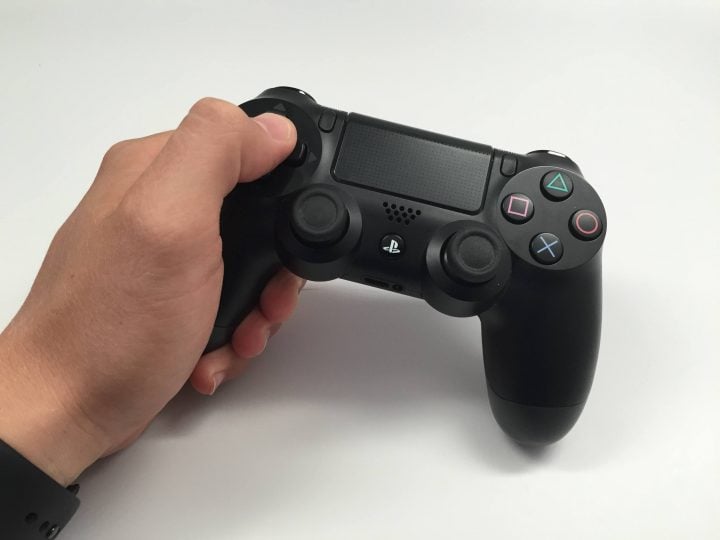 The PS4 controller is a fan favorite because of its Bluetooth capabilities, making it rather easy to connect to a Windows computer as well.
In any case, if you want to use a PS4 controller on Mac, here's how to do it.
Connecting a PS4 Controller to Your Mac
The first thing you'll want to do in order to use a PS4 controller with OS X is turn on your Mac's Bluetooth. To do this, go into System Preferences, click on Bluetooth and turn it on if it isn't already.
Once Bluetooth is turned on, press and hold the PlayStation and Share buttons on the PS4 controller at the same time until the controller's light bar begins to blink.
The PS4 controller should eventually appear beneath in Devices list in the Bluetooth settings panel as Wireless Controller.
Click on Wireless Controller and then click Pair. You might need to enter in a password or a pairing code, and if so, enter "0000" if prompted. At that point, the PS4 controller will officially be paired with your Mac.
If you don't want to connect your PS4 controller through Bluetooth, you can connect it through standard USB, since the PS4 controller has a standard microUSB port to plug into.
This is a really option, since OS X can natively recognize your PS4 controller when you connect it using USB.
In any case, all that's left to do now is fire up any game that comes with controller support and you're off to the races.
You can even play classic games using an emulator on your Mac, and while the emulator will most likely default to your keyboard and mouse, most emulators have settings or options that allow you to switch to using your PS4 controller and even customize the controls.
As far as which Mac games support the PS4 controller in OS X, a handful of Steam games will work flawlessly, including Borderlands 2 and Batman: Arkham City. Lesser-known games like Return to Dark Castle and Fez work well with the PS4 controller.
Connecting a PS4 controller to a Mac is a bit easier than Windows, considering that on Windows you need some third-party software in order to essentially trick Windows into thinking that you're using an Xbox controller (since Windows natively supports Xbox controllers).
With Mac, though, all you have to do is connect it and it will recognize it right away. The only thing holding you back are the games you want to play, as they need to support external controllers in order for the PS4 controller to work.
However, most newer AAA games come with controller support in the PC and Mac versions, so that shouldn't be a huge concern.

As an Amazon Associate I earn from qualifying purchases.