How to Use Siri to Control Spotify, Nest and More
A new tweak for the iPhone and iPad, called GoogolPlex, adds a ton of new functionality and commands to Siri, and it's possible without the need for jailbreaking your iOS device, which is impossible to begin with if you're iPhone or iPad is running the latest iOS 7.1 update.
Normally the only way to add a ton of added-on functionality to Siri is to jailbreak your iOS device and install a couple of tweaks (like AssistantEnhancer and AssistantExtensions) that let you do a ton of cool stuff with the virtual assistant that you normally wouldn't be able to without a jailbreak. However, that's no longer the case, as a new tweak has been released that adds a ton of new commands to Siri that it wouldn't normally understand — all without jailbreaking.
The tweak is called GoogolPlex, and it allows you to control a handful of third-party apps, since Siri is usually only compatible with Apple's own set of apps that come pre-installed with every iPhone and iPad, leaving useful apps hanging out to dry when it comes to voice commands. With GoogolPlex, you can send commands to apps like Spotify, as well as control your Nest Thermostat using just your voice. It can even send commands to your Tesla Model S electric car, if you have one.
Of course, as with any tweak that doesn't require a jailbreak, GoogolPlex requires that you change around some of the settings on your iOS device (rather than just installing an app and being good to go), but it's just one setting that you need to change in the proxy settings of your iPhone's WiFi connection, but it's nothing that novice users won't understand.
It does take a bit longer for the commands to go through, since GoogolPlex essentially sends your commands through their own servers, rather than Apple's servers, so the route is a bit longer than usual. Furthermore, you have to preface your commands by saying "GoogolPlex" and then your command, which could be a bit weird at first, but it's something you can get used to.
Here's how to get GoogolPlex on your iPhone or iPad so that you can start taking advantage of more Siri commands.
Open up the Settings app and tap on Wi-Fi.
Next to your selected WiFi network, there will be a small i with a circle around it. Tap on that.
Scroll down and select Auto under HTTP PROXY.
Enter https://totally.betterthansiri.com in the URL field.
That's all! You can go back and start using the newly-enhanced Siri. Although, the first time you use GoogolPlex you'll need to tap Continue when prompted and create an account. An account will also give you access to commands that other users have created, and you can also add your own to the database.
Of course, a big concern with this kind of tweak is privacy, but Googolplex promises that it only listens to voice commands that start with "Googolplex" and not just everything you input. However, this still means that your iPhone or iPad is wide open to sniffing, so while it might be fun to play around with for a little while, you might not want to leave it on all the time.
We're hoping that GoogolPlex releases the code for this so that more-advanced users can put it on their own home servers, but it remains to be seen what the future will look like for this tweak. Most likely, Apple will patch this right up in iOS 8, but the Cupertino-based company has been slow to patch up vulnerabilities lately.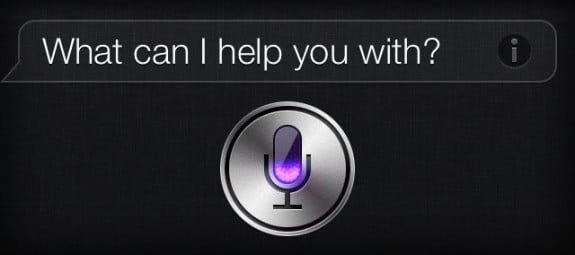 As for how well the tweak works, some users are saying that it's not hearing the commands right, and it will simply Google search the word "plex." Furthermore, but even when trying a suggested example of "GoogolPlex, play Demons" (in order to get Spotify to play that song), Siri then asks "what sport?" and provides options for either basketball and football, proving that it's not the perfect tweak around, so your mileage may vary.
Still, it takes under 30 seconds to get GoogolPlex working, so it's at least worth a look at if you're even one bit curious about enhancing the functionality of Siri, which is fairly mediocre to begin with.

As an Amazon Associate I earn from qualifying purchases.