How to Use T-Mobile Wi-Fi Calling on Windows Phone 
Being a T-Mobile user these days is almost universally considered to be the smart thing to do. After AT&T failed to buy the company, its executives needed a different direction to move in. They decided on aggressively going after people who always want to upgrade to the iPhone when its available and money-savvy bargain hunters looking for a wireless carrier that wasn't going to completely rip them off. All of that is great, but without T-Mobile Wi-Fi Calling, switching would be the worst decision users ever made.
T-Mobile's network is growing faster and larger, but it's still not as universal as what subscribers over at Verizon and AT&T get. There are large swaths of the country that have no T-Mobile service at all, even worse, there are places where T-Mobile service is available, but very spotty. Wi-Fi calling lets users place calls and send text messages with their T-Mobile phone — even when there isn't any T-Mobile reception.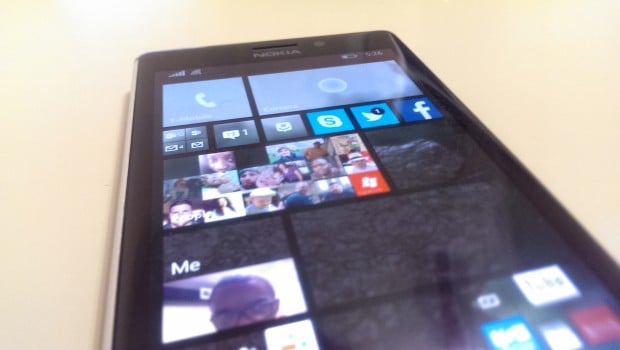 Here's how to use T-Mobile Wi-Fi calling on Windows Phone and save yourself some frustration. Before we begin it's important that you have the basics. With Windows Phone 8, T-Mobile provided users with a Wi-Fi Calling app. In the past, you needed the T-Mobile Wi-Fi Calling app before you could use Wi-Fi calling on Windows Phone. That's no longer the case. It's completely built into Windows Phone 8.1, meaning you can uninstall that app now from the list of installed apps to the left of the Start Screen. Once you've done so, you'll need to restart your Windows Phone.
Second, it's important to note that T-Mobile Wi-Fi calling isn't a way of getting around having to pay your service bill or manage your minutes. Wi-Fi calls still depend on you having paid for your monthly services.
Unlock your Windows Phone by sliding up on the lock screen. If you've put a passcode on your device you'll need to enter it now.
Welcome to the Start Screen. Place your finger on the top edge of your display and slide downward to reveal the Action Center.
The Action Center is where you can keep track of all your notifications and quickly access settings. To get T-Mobile Wi-Fi Calling working you'll need to be connected to Wi-Fi. Look on the far top-left of your screen to make sure your Wi-Fi is turned on and connected. Quickly tap on it to turn Wi-Fi on. If you're at home and have already setup your Wi-Fi, your Windows Phone should almost instantly connect.
With Wi-Fi now on and an internet connection found, look for the Phone Live Tile on your Start Screen. In our example, it's the Live Tile in the top right. Don't tap on it. Instead, look at the bottom of it to make sure Wi-Fi Calling is enabled. If it is it'll say "Wi-Fi Calling" along the bottom. Tap on the Phone Live Tile if you're ready to go.
From this point on, everything should work just like it would if you were making a simple call on T-Mobile's actual network. You can tap on a name in Speed Dial to get a list of your close friends and instantly place a call using T-Mobile Wi-Fi Calling. You can also tap on different numbers in your History to place a call. The important thing is to look for the Wi-Fi Calling notification at the top left of your screen. If you're connected to Wi-Fi you should always see that notification. If you don't see the notification than you're not placing a call over Wi-Fi. You can tap on the dialer button to put someone's actual phone number in too.
That's it, that's how you use T-Mobile Wi-Fi Calling on Windows Phone. Again, it's absolutely critical that you have a decent Wi-Fi connection to use this feature. If you don't the person on the opposite end of the call could get distorted audio. It's also important that you stay within the Wi-Fi network you're connected to once you have placed a Wi-Fi call. Windows Phone will alert you if you're moving to far away from the Wi-Fi router. If that happens, your call could drop without warning. Then you'll need to get closer to the Wi-Fi router or try placing the call on T-Mobile's network.
Read: How to Use T-Mobile Wi-Fi Calling on the iPhone
No, T-Mobile Wi-Fi Calling isn't an excuse to stop paying your monthly service bill, but it is a great way to get a signal in places your normally wouldn't. It's particularly useful within building interiors that have great internet connections and lousy cellular reception. Beyond phone calls, T-Mobile also uses Wi-Fi to send text messages to users. T-Mobile Wi-Fi Calling is absolutely free with your service plan. Apple's iPhone also has built-in T-Mobile Wi-Fi Calling capabilities. So does Google's Android operating system.

This article may contain affiliate links. Click here for more details.