How to Use the Galaxy S5 as a Remote Control
The new Samsung Galaxy S5 is packed full of features and sensors. From a fingerprint scanner, heart rate monitor, to even an Infrared blaster to act as a remote control. Just like the Galaxy S4 last year, and a few phones from LG, the Galaxy S5 can act as a remote control for the entire living room.
Securing the phone with your fingerprint or being dust and water-resistant isn't all the new Galaxy S5 can do. If you want to control your TV and home theater, they've enabled a few easy ways for you to do so.
Read: How to Take a Screenshot on the Galaxy S5
Like most traditional TV remotes, there is an IR blaster on the top of the Galaxy S5 for sending all the right signals. This will let you control your HDTV, cable box and other home theater equipment with ease. The pre-installed app works wonderfully, but it's essentially the Peel Remote app which is also on the Google Play Store, just bundled by Samsung. Read on to see how to use it, and how easy the setup truly is.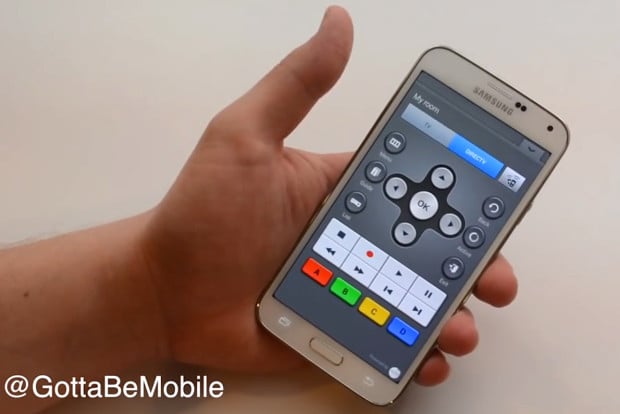 Some of Samsung's older tablets offer this feature, as well as all the new Galaxy Tab 4, Pro, and S lineup. Not to mention a few other manufacturers like LG and HTC. However, the Samsung Peel app has a lot of nice little features or additional options, customization, and can even be placed in your notification pulldown bar or conveniently on the lockscreen for easy access.
Whether you're vegging out on the couch, or don't want to get up from your bed to find a lost remote, the Samsung Galaxy S5 has you covered. Here's how to get started.
Instructions
Simply go to the apps tray and pick Smart Remote, which is a blue and black cartoon-looking icon probably on your last page of apps. Before you get started you'll put in your location, as well as a zip code, followed by the cable provider you've chosen to pay way too much each month.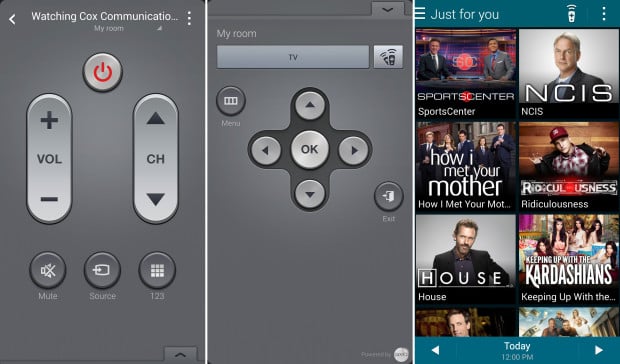 Follow the setup steps listed to personalize your channels and favorite programs as well as connect your HDTV and other home theater parts to get started. Samsung's Peel Remote app supports almost all TV brands, and most cable boxes as well. I've set it up with my Vizio in the living room with my entire home theater, as well as my Black Friday special 40-inch JVC in my bedroom.
Without trying to explain the setup, since it's extremely easy and straight-forward, just check out our hands-on how to video below.
As you can see above, the Galaxy S5 can be used to control all types of devices and brands available on the market. We also really like that the smart app recommends shows you might like. It has a "Just For You" personization tab where you can uncheck what you don't like, then get large tiles based on shows your interested in. One tap and the Galaxy S5 remote control app instantly goes to the channel you've requested, since it knows which channel based on your provider. Pretty neat right?
As we mentioned above, the remote control can also be added to the notification pulldown bar, as well as your lockscreen. In the Remote Control app simply head into settings and scroll down to check the box for "Show remote control on notification panel" and "Auto display remote control on lockscreen" and you're all set for any occasion. There's even Netflix integration.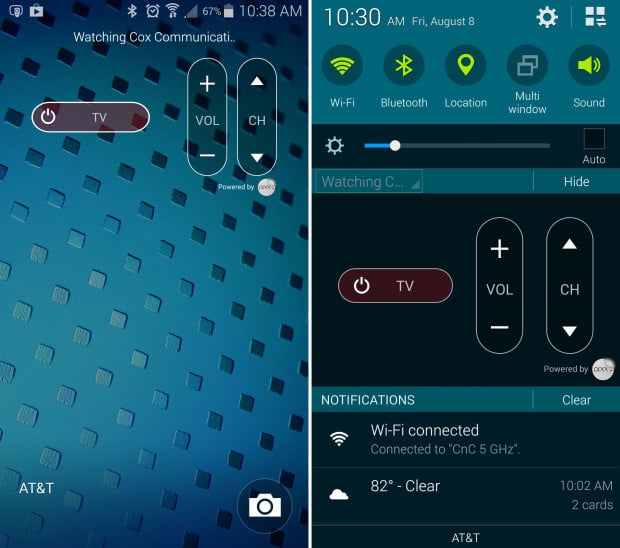 We like that the remote controls work right from the lockscreen, and the notification pulldown bar remote can be minimized so it doesn't take up your entire notification tray of other useful information. Simply hit the hide button to minimize it, then expand it whenever needed for ultimate control. It's all that easy.
Read: 50 Galaxy S5 Tips, Tricks and Hidden Features
Our only complaint is there isn't an option (at least on the AT&T S5) to add a quick toggle for the remote in the notification bar shortcuts. This feature is provided by LG, but Samsung chose not to put this up top for easy toggling on/off.
That's all there is to it. Get it all setup and enjoy!