How to Use Time Machine Backups The Right Way
Here is a guide on how to properly use Apple's Time Machine backup utility to backup your Mac. There are many different approaches for backup solutions yet Time Machine offers a very minimalistic and noninvasive approach for all users.
There are types of computer owners that don't tend to use a lot of media and therefore aren't too worried about losing information in the event of hardware failure. However there are many that use their Mac for media storage including emails, photos, documents and more and may not be backed up in case of emergency.
How to Use Time Machine Backups The Right Way
Here are the steps in order to get Time Machine started and ensure it will continue to backup in the background.
Watch the above video for more information on Time Machine and the easiest ways to use it.
How to Set Up Time Machine
Time Machine can be started at any point during your ownership of the computer. You will just require an external hard drive with enough storage space to accommodate what you currently have on your computer.
If you just purchased a brand new Mac and are looking to start backing up, Time Machine's setup will be very brief. If you have had your computer for a while and potentially have a lot of data on it, Time Machine will need some time for it's first initial backup.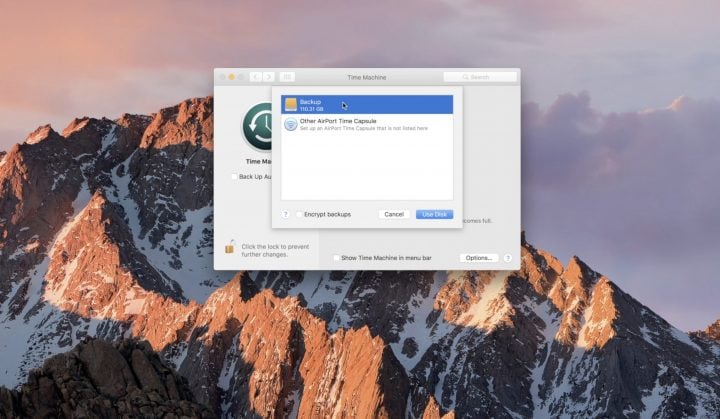 In order to start your backup procedure, you need to plug in your external hard drive. You will likely see MacOS prompt you to use this drive for Time Machine and if you are planning on using it for that, you may agree to start the process. If you need to choose your hard drive (you may have previously set up Time Machine with a different one perhaps), navigate to System Preferences and Choose your drive in the Time Machine pane.
As mentioned, the initial backup time will vary depending on the amount of data you currently have on your machine. Time Machine needs to index all of your data so that its future incremental backups will be very quick and less taxing on your hard drive. It will complete this first backup and then be ready to start its ongoing backup cycle.
How to Maintain Time Machine Backups
Once you have the wheels in motion for Time Machine performing regular backups, you will be able to check the status of this at any time. If you want to ensure the app is working correctly, you can click the Time Machine item in the menu bar (a clock with an arrow around it) to see when the last backup was completed.
Time Machine is designed to backup any changes to your data every hour. If the computer has not been powered on for a while or if you are mobile and don't have your backup drive with you, this may require more of a hands on approach.
If you need to force your Time Machine to do a backup, you can again select the menu item and choose Back Up Now. You should see the time change to reveal now as the current backup time once it is completed.
If you run out of space on your backup hard drive, Time Machine will begin deleting the oldest backups after gaining your permission. This is an important feature as Time Machine is an excellent resource for finding specific files that you may have deleted.
If you have a very large storage device (a server or Time Capsule), you can definitely use more than one Mac with it. You are able to add the same hard drive from the Time Machine pane in System Preferences. The different computers will be signified by their Names in separate folders so you don't have to worry about mixing up backup data.
Time Machine is my favorite "piece of mind backup" in the sense that it doesn't require much upkeep after its initial processes are complete. You will likely rarely have to adjust it especially if you are using Time Machine on a desktop Mac and the external storage doesn't leave the desk.
If you are on the go frequently, setting a Reminder or Calendar event to ensure you don't forget to reconnect your hard drive and manually start a backup or wait for its scheduled one. Having a backup of at least your necessary files running at all times in the background will likely save you heartache and money in the event of the hard drive failing.

As an Amazon Associate I earn from qualifying purchases.