How to Use Upside Down Emoji
This guide will show you how to use upside down emoji on your iPhone. Emoji dominated the news last year with hundreds of new emoji added and reports indicate we will see new emoji in 2016 as well. As we change the way we communicate, emoji play a central role in how we talk on our phones and computers.
You may know this as the upside down emoji, upside down smiley face emoji, silly emoji or flipped face emoji.
Most of the emoji that you use are right side up, but you can send upside down emoji from your iPhone through multiple apps that allow you to convey a sense of aloofness or humor in a reply. It's especially useful if you want to send an ambiguous or funny reply.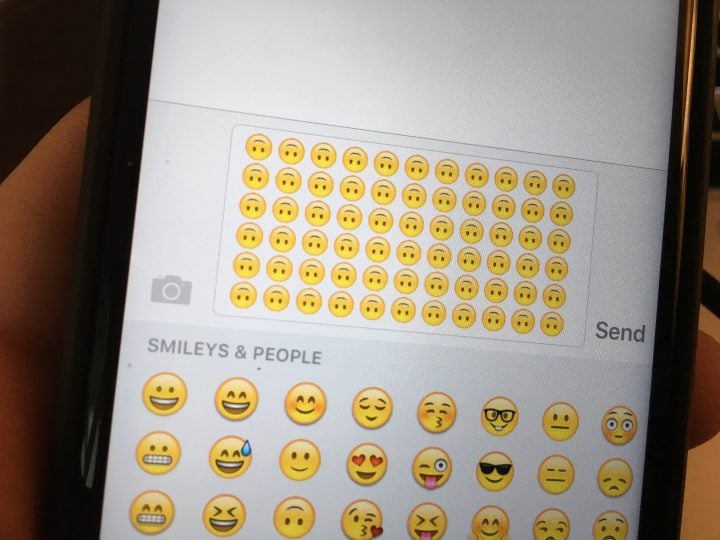 You don't need to buy any emoji apps for iPhone or iPad to use the upside down emoji. This is built-in to iOS 9.1 and recent updates and it will send to other users who are on iOS 9.1 or higher and it also displays on OS X El Capitan and on some Android phones that are on Android 6.0.1 or higher. Users may also see this on Twitter, Instagram or Yelp.
The upside down emoji is limited to the upside down smiley face for now. There is a chance that we will see other upside down emoji in the future. You can find stickers from third-party options that allow you to turn other emoji upside down, but this focuses on the built-in option.
How to Use the Upside Down Emoji Smiley
When you are in an app where you can enter text and emoji you should see a small smile face icon on your keyboard. That lets you access the emoji keyboard. If you don't see that you will need to turn on the Emoji keyboard in Settings -> General -> Keyboard -> Keyboards -> Emoji.
If you already see this, tap on the smile face. You cannot search emoji on the iPhone, so you will need to swipe to find the upside down face emoji. It is built-in and there is no need to look for a tip or trick to gain access. In a sea of yellow faces it can be hard to find.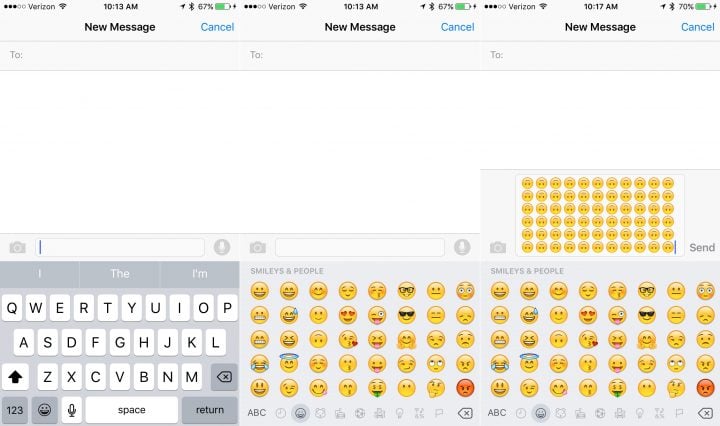 The upside down emoji is in Smileys & People. It is in the third row, third emoji down.
You cannot change the color of the upside down emoji face like you can with other emoji options.
Simply tap on it to put it in your message, Facebook post, Twitter reply or almost any other app.
What Does the Upside Down Smile Emoji Mean?
You can use the upside down smile face emoji in a variety of situations. There is no official meaning, but Emojipedia explains the common use, sharing, "A face that is upside-down, representing a sense silliness or goofiness."

This article may contain affiliate links. Click here for more details.