If you want to completely change the look of iOS, WinterBoard is a jailbreak app that makes this possible. Here's how to use WinterBoard on your iPhone or iPad.
iOS is already good-looking as it is, but sometimes we all like to get creative at some point and mix things up a bit, which is where WinterBoard comes into play.
WinterBoard is a free jailbreak app that you can download from Cydia, and it gives you the power to change the "theme" of iOS. This means you can change things like the font, icons, colors, wallpaper, and pretty much any other user interface element you can think of.
WinterBoard is convenient because it essentially includes all sorts of different tweaks rolled into one tweak, since you could get a tweak for changing fonts and another tweak for changing a different UI element. Instead, WinterBoard can do all that and then some.
Here's how to use WinterBoard if you're interested in customizing your iPhone or iPad's look and design.
How WinterBoard Works
You might think that once you download WinterBoard, you'll have instant access to all sorts of different themes that you can try out right away, but it actually doesn't work quite like that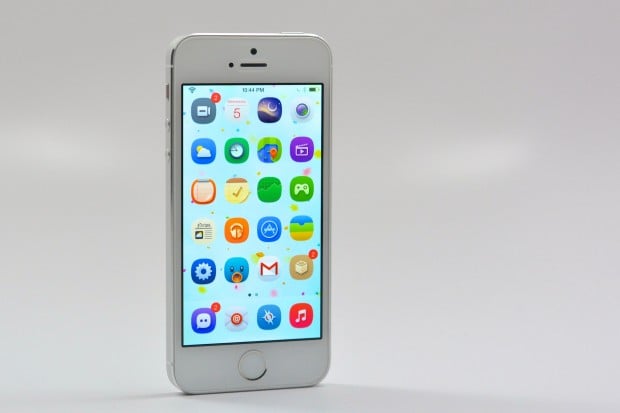 Instead, it works by downloading the WinterBoard app and then going back into Cydia to download separate themes that you can then open in WinterBoard and apply to your iPhone or iPad.
Install WinterBoard
So to get started, you'll want to download WinterBoard from Cydia, which you can do by going to the Search tab at the bottom and then type in "WinterBoard" in the search box at the top.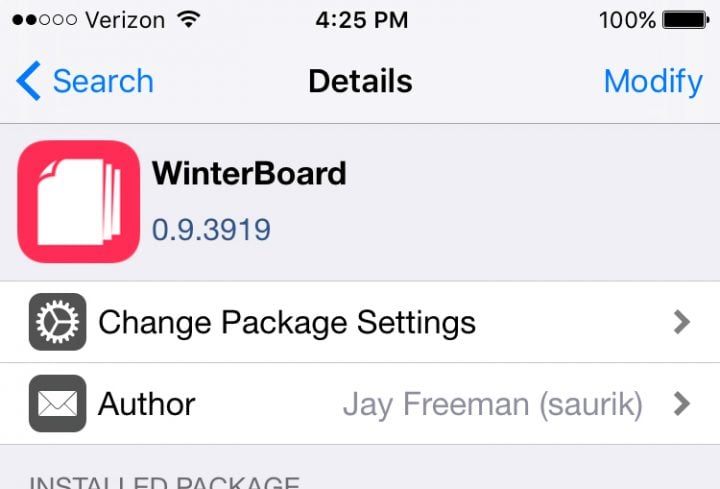 It should pop up in the list. Tap on it and then tap on Install in the top-right corner to install WinterBoard.
Once it finished installing, you'll need to reboot your iPhone or iPad, but once it reboots, you can go back into iOS and WinterBoard will be installed and ready to go for some themes.
Download a Theme
The next step is to download a theme now that you have WinterBoard installed.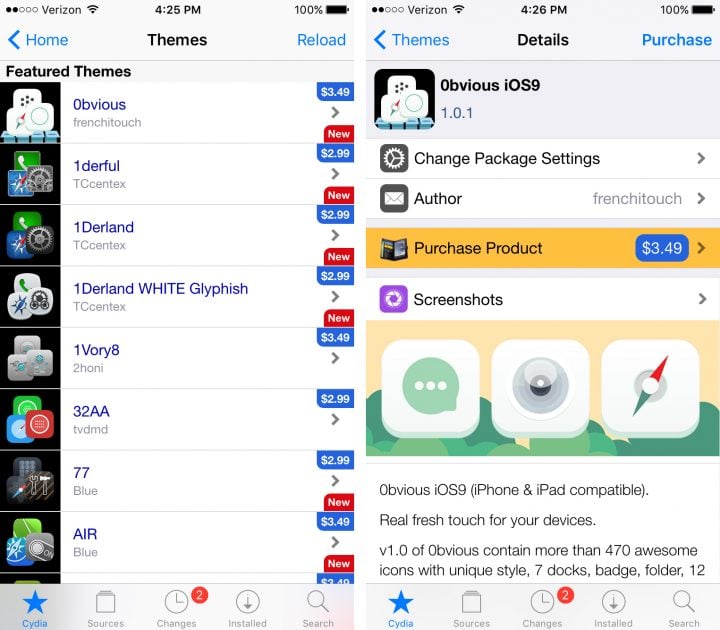 To do this, go back into Cydia and you can either tap on Themes on the home page of Cydia to view featured themes, or you can tap on the Sources tab and then select All Sources. From there, scroll down and select Themes. The second option will allow you to view all themes that are available, listed in alphabetical order.
There are a ton of themes available, so it's usually a good idea to research some good themes that you like first and then search for them on Cydia. We've featured some of our favorites earlier this year.
To search for a specific theme by name, tap on the Search tab at the bottom in Cydia and then type in the name of the theme in the search box at the top. Keep in mind that most themes usually cost a dollar or two, so you really can't just go with a trial-and-error mindset here.
Install Theme
Now that you have your theme downloaded, you can now install it through WinterBoard
To do this, go into Settings and then scroll down to find WinterBoard. Open it up and then tap on Select Themes at the top.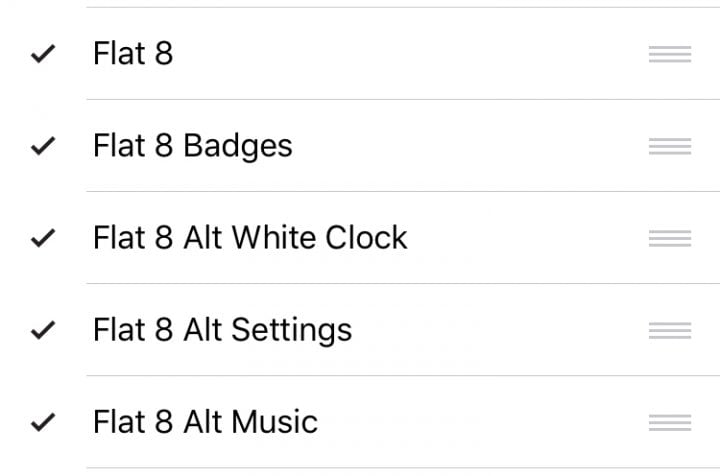 You should see your theme that you just download in the list. Simply tap on it to enable it (a checkmark will appear next to it). Go ahead and also tap and enable the other components of the theme if there are any.
After that, go back to the previous page and then tap on Respring in the upper-left corner. Your iPhone will respring and after it does, you can access your device where the new theme will now be implemented.
To undo a theme and go back to stock, simply go into WinterBoard > Select Themes and tap on the theme to deselect it and disable it. You'll need to respring your device again to apply the changes.

This article may contain affiliate links. Click here for more details.