How to use Your iPhone to Change Channels on Your Xbox One
The Xbox One is more than just a competent video game console. The original vision that Microsoft shared with watchers of its Xbox Revealed event put music and video entertainment on the same level as gaming. Mostly, all of this relies on the Xbox One's Kinect 2 sensor and the HDMI pass-through port built into the back of the console. Using voice commands makes changing channels on the Xbox One easy, but what if you're in a room where staying quiet is a must? What if you need to change the volume or turn to ESPN without reaching for the Xbox One controller on the other side of the room. That's where Xbox One SmartGlass comes in. Here's how to use your iPhone to change channels on your Xbox One.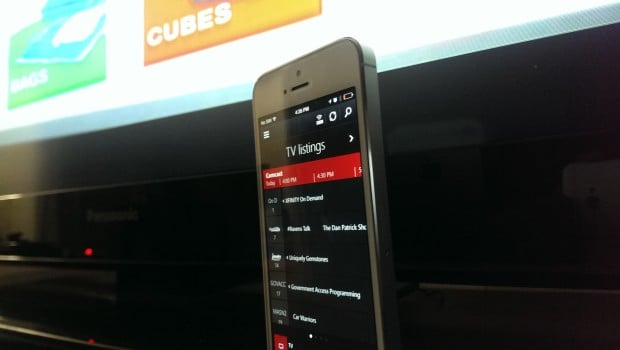 Before we begin. You'll need a couple of different things for this to work.
The most important of these things is the Xbox One itself. You'll to have the correct Xbox One bundle to take advantage of these television features. More specifically, you'll need to have purchased the $499 Xbox One bundle or a $399 Xbox One bundle and a Kinect 2 sensor separately. If you didn't purchase the $499 Xbox One bundle that's ok. Microsoft says it has plans to sell the sensor separately at some point in the future. Though, how much it'll eventually cost remains unclear.
You'll need the username and password of the Microsoft Account you set up your console with as well. Microsoft Accounts are also used on Windows 8 tablets, desktops and laptops, Outlook.com and Windows Phone smartphones. Unless you're completely locked out of your Microsoft Account there's absolutely no need to go and create another. The Microsoft Account you use in the SmartGlass app on your iPhone definitely needs to match the Microsoft Account being used on your Xbox One.
Finally, you'll need the SmartGlass up on your iPhone. You can download it from the iTunes App Store. It's absolutely free and it's made by Microsoft, not some third-party app maker who you might not be able to trust. That Xbox One needs to be connected to a network, and not just any network will do. Xbox One SmartGlass allows users to check for featured games and television shows. Users can even check their Xbox Live account's messages from wherever they are. Unfortunately, for Xbox One SmartGlass to let you to change your television set you'll need to be connected to the same network as your Xbox One.
Pick up your iPhone and go to the iTunes Store. Tap on the magnifying glass to open the Search area.
Search Xbox One SmartGlass.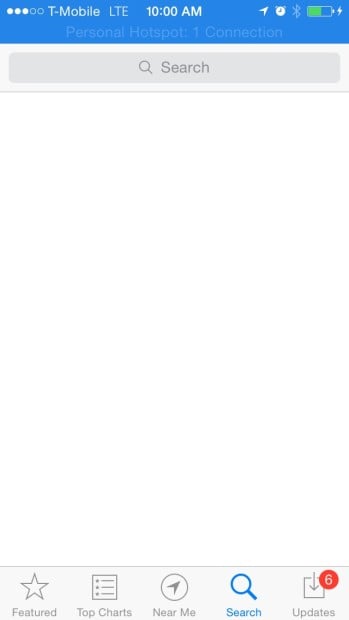 Tap Install to have the free app added to your account and installed on your iPhone.
Once the install is complete tap Open.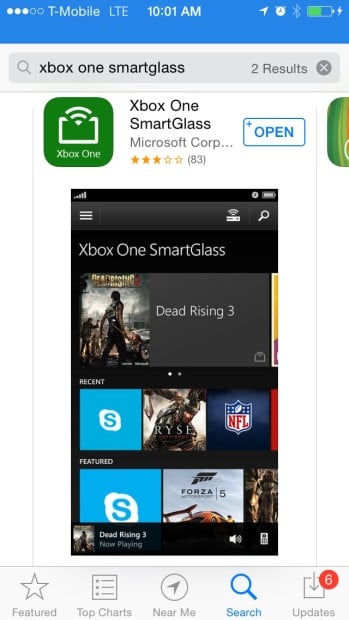 Tap Sign In.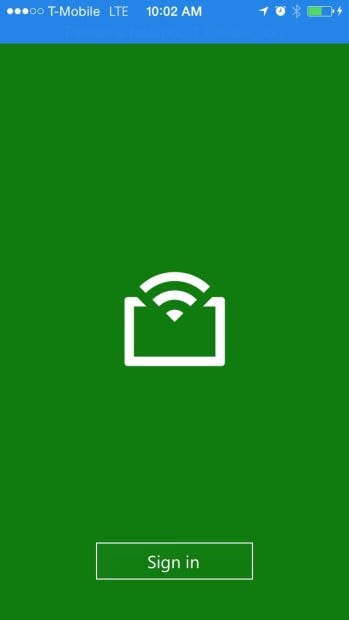 Now put the username and password for your Microsoft Account into app and tap Sign In. Again, it is essential that you sign in with the same Microsoft Account that's attached to your Xbox Live Account and Xbox One.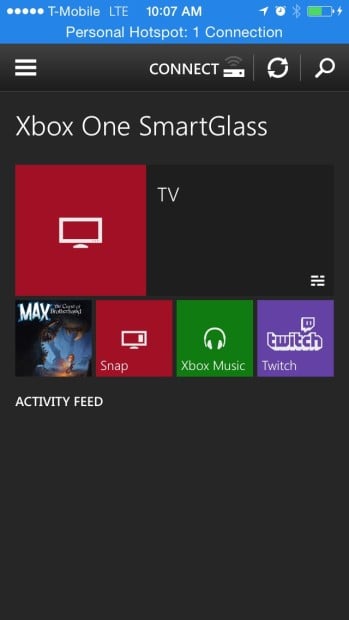 Xbox One SmartGlass will now automatically connect with the Xbox One that's on your network.
Once you've been successfully logged in you'll be greeted by the Home Screen. The Home Screen allows you to quickly dive in and out of apps that you've been  using. Video games show up here too, for example I watched some television this morning, so it's the biggest tile to show up on the screen. Tapping on any icon here automatically opens that app on your console. Tap the button in the top-left hand corner of your screen to reveal the Xbox One SmartGlass menu.
From the Xbox One SmartGlass Menu tap OneGuide.
Immediately the Xbox One SmartGlass app will sync your television listings and favorites from your Xbox One. The first screen you'll find is the complete guide view. It's a total listing of all the shows airing in order of the channel they're on. Tap on the right facing arrow to see your favorites channels if you've assigned any. Tap on the right facing arrow again to see a list of App Channels, they're generated by video apps installed on your console. Press the arrow one more time to see a list of recent channels.
At any time you can change the channel to something you want to watch by tapping on it. Depending on whether you've input all of your device information correctly a universal remote that allows you to change the channel directly on your cable box or watch DVR content also surfaces here in Xbox One SmartGlass.
Have fun with changing channels with the Xbox One SmartGlass app. By default the app will adhere to whatever lock screen settings your iPhone might have. So for example, your iPhone will still lock if you don't use the Xbox One SmartGlass app for an extended period. You can override this and turn an old iPhone into a universal remote by heading into the Settings area from the Xbox One SmartGlass Menu.

This article may contain affiliate links. Click here for more details.