How to Use Your Music as an Alarm on iPhone
If you're wanting to add a bit of your own style to the iOS 7 alarm clock, you can actually use a favorite song as your alarm clock sound to wake you up in the morning.
The default ringtones in iOS 7 are okay and Apple added a large selection of new ones that are a bit better than the ones you'll find in iOS 6, but they can definitely get old after a while. Wouldn't you rather have one of your favorite songs playing first thing in the morning as you wake up? We can't think of a better way to start off your day.
Of course, there are plenty of alarm clock apps in the App Store that allow you to play your favorite music, as well as add on a bit more functionality, but we see no problem with the default alarm clock in iOS 7, and it's one less app that we have to deal with on our home screen.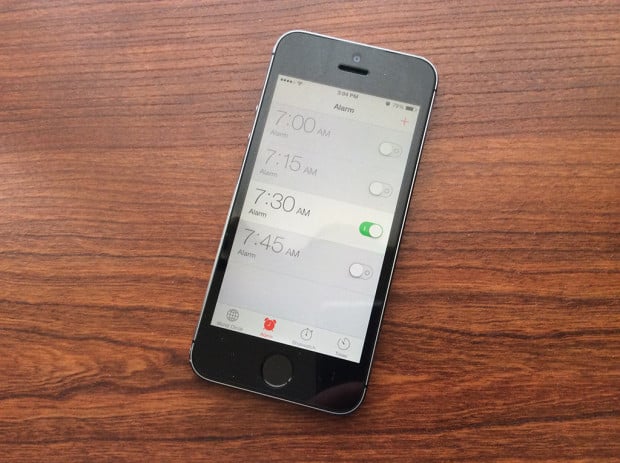 The ability to use a song as your alarm clock sound has been around since iOS 6, but many of our readers still don't know that you can do such a thing, so we've decided to create a quick how-to on the subject to hopefully make your mornings a bit more bearable.
Instructions
Perhaps the most important thing to do first is make sure you have your favorite song stored locally on your iPhone; that is, sync your music to your iPhone using iTunes. This won't work if you use a streaming music service like Spotify or Rdio, even if the music saved locally.
This feature works if you're adding a new alarm or editing a current one that's already made. If you want to edit a current alarm, just follow these instructions:
Open up the Clock app and tap on the Alarm tab on the bottom.
Tap on the alarm that you want to edit and use your own song for.
Below the main window where you select the time, you'll have several options to choose from. Tap on Sound.
Tap on Pick a song toward the top. You may need to scroll all the way to the top.
From here, you'll see your music library. Simply just tap on a song that you want to use as your alarm clock sound.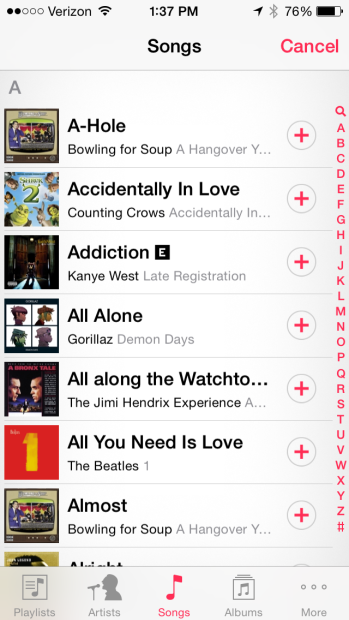 That song's title will now show up right above Pick a song. From there, you can go back and edit other alarms or create new ones like you normally would.
If you're creating a new alarm clock, you'll tap on the plus (+) icon in the upper-right corner of the Alarms tab in the Clock app. Then, set a time and follow the steps above to set a song as the alarm clock sound. Once you're back to the screen where you set the time, simply hit Save to complete the process.
You can add multiple songs to the list and use different songs for different alarms, which is really cool and handy. Of course, as mentioned, there are a lot of third-party alarm clock apps that can do this as well, on top of providing more features, but we think the default alarm clock in iOS does the job just fine for a majority of users.
And if you didn't notice, these screenshots were taken in iOS 8 rather than iOS 7, and we've discovered the method for using a song as your alarm clock sound is exactly the same across iOS 7 and iOS 8, so no new surprises there.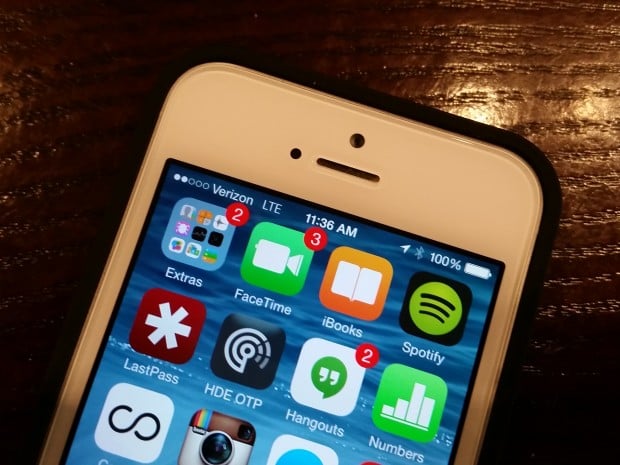 However, there are still a handful of new features that you'll get in iOS 8, including improved notifications, a better Messages app with new features, added Siri capabilities, and a new app called HealthKit that aims to be a centralized location for all your health and fitness tracking. Apple has also partnered with a handful of healthcare providers, and HealthKit will allow these providers to receive and transmit reading data from patient checkups.
The improved notifications allow users to manage them and respond to them right from the Notification Center. So if you get a text message you can tap on it to reply to it right there without having to open up the Messages app. These work a lot like Android's notifications, and that's certainly not a bad thing. These interactive notifications also work on the lock screen, and the Facebook integration even allows you to "Like" or comment on a Facebook post directed at you.
In the Messages app, you can now finally remove certain contacts from group conversations and also give a custom name to group chats as well. Furthermore, you can enable Do Not Disturb for just certain conversations.
You can share your location with whomever you're chatting with, as well as record a quick audio or video message and send it to them immediately. We've seen these features in other apps as well, including Snapchat and WhatsApp, but they're now integrated into iOS, which is really cool.

This article may contain affiliate links. Click here for more details.