How to Watch 2014 Winter Olympics on iPhone or Android
When it comes to watching to 2014 Sochi Winter Olympics users on smartphones and tablets have a couple of options. Starting with being able to enjoy hundreds of hours of video available exclusively from NBC, NBC Sports Live, and of course the NBC Sports Live Extra app for mobile devices.
In fact, if you want to watch the Winter Olympics on your smartphone or tablet NBC has two apps for viewers, but we'll also detail a few others to keep you up to date, along with watching live. All the games start later this week with the opening ceremony dialed in on Friday, February 7. To catch all the action, cold wintery slopes, and Halfpipe competitions read on for more details.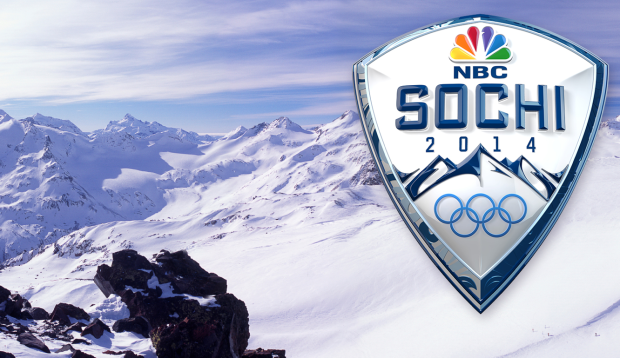 Being in Russia the timing is off and NBC won't show a majority of the coverage live here in the US, except for certain hours of the day where it's permitted. Instead they'll record the 2014 Olympics to deliver an experience with interviews, stats, analysis and more all as it unfolds from the night before. If you're a night owl, you can watch it all live from NBCOlympics.com which actually works great on smartphones and tablets, even if the site isn't optimized for mobile.
NBC Sports Live Extra App
All 98 medals events in 15 Winter sports will all be live-streamed on NBC Sports Live Extra online, as well as the mobile app. However, like usual, mobile users will already need to be a paying subscriber to use the Sports Live Extra app. You can do this by signing into an existing cable, satellite or telco account inside of the app from your Android smartphone or tablet, iPhone, or iPad.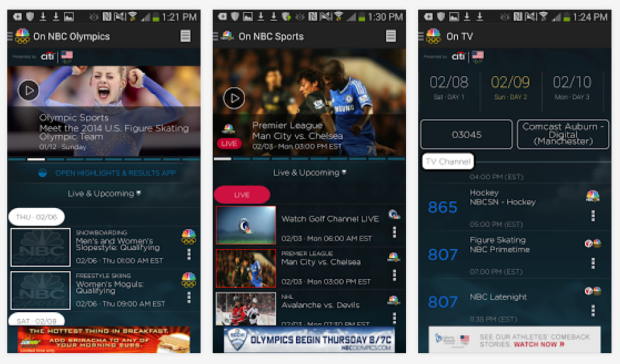 NBC Sports Live Extra – iTunes
NBC Sports Live Extra – Google Play Store
Once setup, the Sports Live Extra app will offer live streaming for every event. You can set push notifications for the start of every event, watch live, pull video-on-demand if you miss the action, not to mention full event replays on top of multiple highlight reels.
Time Warner Cable customers will have access to these apps, this time around, as NBC has agreed to allow all TWC customers to sign in and view the games live from their mobile devices. This usually isn't offered, and may be a sign of things to come.
NBC Olympics Highlights
The second app is the NBC Olympics Highlights app for Android and iPhone which will serve as a "second-screen" for those following along at home, or while at work. Full of highlight reels, replays, results and stats to keep you fully aware of what's going on during the games. Second-screen features will only be available to Primetime Companion users.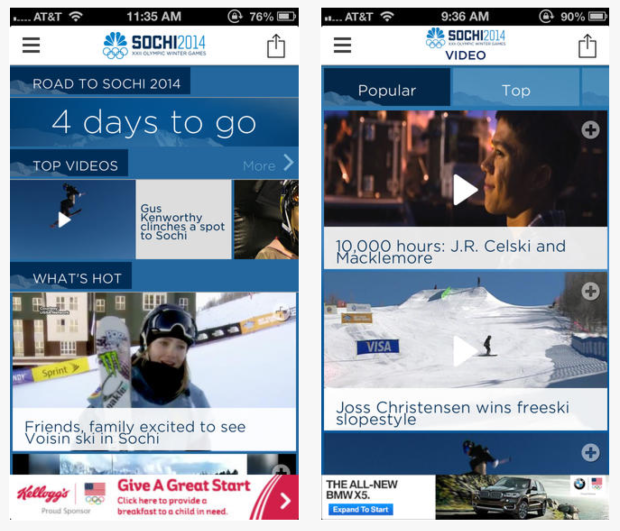 NBC Olympics Highlights App – iTunes
NBC Olympics Highlights App – Google Play Store
Sochi 2014 Guide
Another excellent app, even if it doesn't stream and live coverage, is the official Sochi 2014 Guide app. This offers coverage of the torch, details on the event and the venue in Sochi. Up to date times and schedules, and tons of official information. They also have a Results App for those interested.
Sochi 2014 Guide – iTunes
Sochi 2014 Guide – Google Play Store
Team USA Road to Sochi App
Then the Official Team USA has an app of their own for fans who want to follow all the details right from the road as they head to Sochi, and everything else along the way. This will give you updates on each event, who makes the team, and allow users to follow their favorite athletes. You can customize it to only show you events or medals that interest you, get biographies and much more.
Again, this won't give you a live stream of the events, as we're stuck with NBC apps for that, but it does give viewers plenty of information to keep up with the 2014 Sochi Winter Olympics.
Team USA App – iTunes
Team USA App – Google Play Store
Slingbox
Of course the Slingbox and Slingplayer is an excellent option for those who've already paid for and enjoy it. A device which connects to the users TV service at home, work, or anywhere with an internet connection and then streams it over Slingbox servers. The mobile app is $15, but if you already have this setup, you'll be able to stream all the Olympic games with ease to any mobile device or browser. Simply tune into NBC during the air-times, and enjoy.
Other Methods
Then there's always those shady "other methods" of apps and websites usually full of pop-ups, ads, and junk that can be harmful. While we don't recommend these, or will link to them, there's a few popular ones like Justin.TV or USTREAM, not to mention plenty of apps on the Google Play Store, but again, use caution.
Your best bet is to use the NBC Sports Live Extra app, and for those who can't sign in as a paid subscriber just head to NBCOlympics.com for live videos right in a mobile browser.
Go Team USA!