How to Watch Amazon Video on Rooted Kindle Fire
The devs over at XDA Developer's Forum posted a root method for the Kindle Fire within a day or two of its launch, but as we reported it breaks the Amazon Prime video service. I speculated that there'd be a fix soon, and apparently someone already found a workaround until the actually fix shows up.
Again, the source? XDA!
The method involves first rooting your device and then installing the Android Market on the Fire. After installing the market look for an app called OTA Rootkeeper, from VooDoo.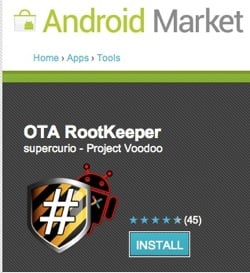 This app will temporarily unroot the Fire so you can fire up the Fire video app and buy video or watch the free Prime content. After you reboot your Fire it will again be rooted with all the wonderful, but at this point limited, fun.
In other words the ability to download Market apps, but not much else yet.
I'm not going to root my Fire just yet, so I haven't tried this out yet. If you do, let us know how well it works in the comments below.

This article may contain affiliate links. Click here for more details.