How to Watch College Football Live on Android
College football is finally back for the 2016-17 season, and that means fans are looking for ways to watch. With the full NCAA College Football schedule ready to go, our guide below will help fans everywhere catch football games live on Android smartphones and tablets.
Teams like Oklahoma, Notre Dame, and even Florida State all have tough week one matchups, which could shake up the playoff race from the beginning. In order to catch all the excitement, in case you missed Tennessee barely pulling off a win on Thursday, read on for the details.
Read: How to Watch NFL Live on Android
Here in 2016 the ways to watch college or NFL football live on Android is easier than ever before, but it still isn't perfect, or even ideal. While there is no clear-cut perfect solution yet, those wanting to watch games do have a few decent options. Like apps from your TV provider, network apps, Sling TV and more.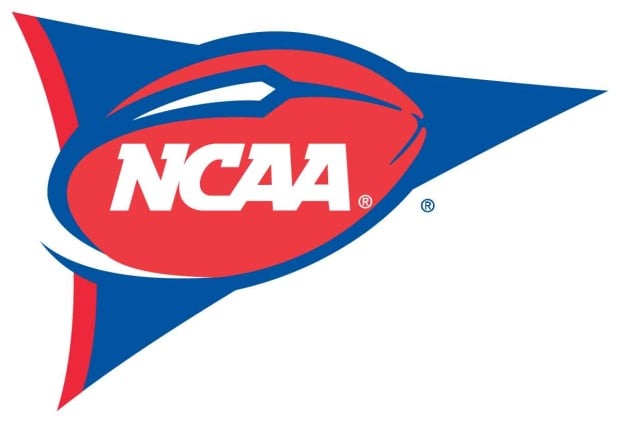 For all those who will be away from the TV, working, or otherwise out and about will likely catch a few plays or the entire game on a mobile device. Everything from Android smartphones and tablets, to the iPhone and iPad. The choices are still somewhat limited, but are better in 2016 than any year prior.
Whether you want to watch all the major FBS conferences all season long, the ACC, or even the PAC 12, there's a way to do so. Most of them require some sort of cable satellite provider, or sadly a paywall, but not all. You'll be able to download an array of different apps to get the games you want to watch.
Watch ESPN
First up is WatchESPN. This is one of the best apps for enjoying any sporting event live on Android. It covers everything from ESPN, ESPN 2, 3, classic, and tons of other channels, not to mention the occasional NBC or ABC game as well. You'll need to be a paying subscriber to one of the many options they support in order to stream games, but once you sign in you'll have access to tons of content. This is my go-to app, and has been for years.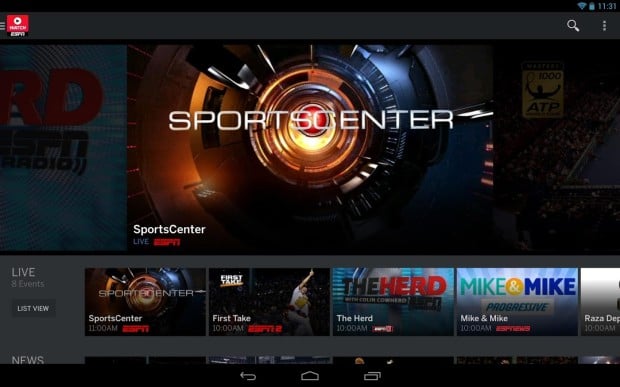 The app works great and even supports Google Chromecast, so mirror those games to your HDTV without a problem. The full list of channels that can be streamed is ESPN, ESPN2, ESPN3, ESPNU, SEC Network, SEC Network Plus, ESPNews ESPN Deportes and select others determined by your TV provider.
You can also catch most of the games on a PC or iPhone using the WatchESPN app, or WatchESPN.com works on laptops as well.
CBS Sports
The official CBS Sports app for Android isn't the best, but it offers tons of content on top of original content. There's tons of news, alerts, score updates and analysis, but they'll also allow you to stream games too. Games televised on CBS will be streaming to your device (games from your area) and can also be enjoyed through CBSSports.com
However, it looks like mostly SEC games are going to be what are streaming on the app for Android users. Again, these are individual apps, which all only work if you pay for cable from a provider. Hey, the app supports tablets finally, so that's a plus.
NBC Sports Live Extra
The NBC Sports Live Extra app is another good alternative, but they show more NFL than NCAA games. Most Notre Dame games will be on NBC, as will some from smaller conferences. NBC Sports Live Extra also streams NHL, PGA Golf, Soccer and much more.
NBC Sports Live Extra Android Link
Fox Sports Go
Just like the ESPN and NBC apps mentioned above, Fox Sports also has an app, but you'll again need to have a sign in for a cable subscription service. If you have cable from any of the major accepted providers, simply download the app, sign in, and stream all Fox games right on your Android smartphone or tablet.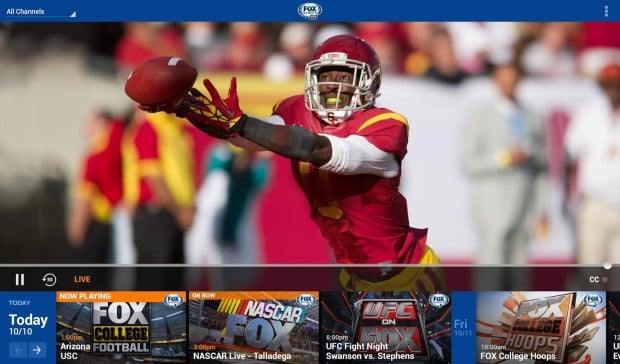 Fox will stream a lot of Pac-12 games, and tons of other extremely good games you'll want to watch for college ball, and the NFL. NCAA college football games can be enjoyed live on your Android smartphone, tablet, or from the web, while NFL games are only available on phones, as tablets won't get access. That is an NFL restriction.
Sling TV
Before we get into some of the smaller conference apps, or even cable apps like Contour from Cox, we have to recommend Sling TV. For just $20 a month, and no contracts, Sling TV has to be one of the best options. Sling TV is live over-the-internet streaming television, and only your favorite channels. Rather than pay for a huge bundle of 500 channels you'll never use, their base $20 plan has around 30 of the most popular channels on all of TV. There is a Sports Add-on for another $5 that gets tons of Fox, Sports, FS1, ESPN, and others, including NFL network, so keep that in mind.
Sling TV has been what I've used the most over the past 16 months, and will keep me up to date live on Android smartphones, tablets, streaming devices, Xbox, Playstation, Roku and more. Give it a try and enjoy a lot more than just football.
Pac-12 Now
While many conferences have their own apps, Pac-12 didn't until 2014, but has improved it into a good option. Pac-12 Now offers 24/7 access to all live events, but again, you'll have to be a paying cable subscriber.
Pac-12 Now supports over 35 different cable providers, so most likely you'll be included and able to watch all the games you'd like, live on your Android device. Some of the channels you'll be able to enjoy live are: Pac-12 Networks channels: Pac-12 Network, Pac-12 Arizona, Pac-12 Bay Area, Pac-12 Los Angeles, Pac-12 Mountain, Pac-12 Oregon, and Pac-12 Washington. Now if we could just get this by itself each year, rather than paying for cable, then we'd be set.
Conferences
Like the Pac-12 Now app above, other conferences offer something similar and have been for more than a few years but many fans don't know about it. You'll be able to catch an array of game (as long as they aren't blacked out) on your Android smartphone or tablet, or the web, from multiple other conferences. Make sure you download the ACC App, Big 10 Network App, and a few others.
These are all behind the same paywall that is an ongoing trend, where you must already have cable. Some may be completely free, like BYUtv which streams all games free, so check your teams app today.
College Sports Live
Another option is something called College Sports Live from CBS, which as you'd guess, gives you access to over 100 games for just $9.95 a month. It actually provides a lot more than just sports and football, and offers a lot more than the CBS Sports app mentioned above. It's technically a decent route to take for those who don't have a cable subscription, so keep it in mind.
College Sports Live Android Link
Slingbox
Of course the Slingbox and Slingplayer is another option for those who've already paid for and enjoy it. This is a device that connects to the users TV service at home, work, or anywhere with an internet connection and then streams it over Slingbox servers. The mobile app is $15, but if you already have this setup, you'll be able to stream all the NCAA college football games with ease to any mobile device or browser. Just tune into any of the channels with a game you'd like to enjoy, and stream it to your device of choice.
This option isn't cheap, but Slingbox is popular because it works well. If you have a cable subscription and don't want to download 5 different apps like all those mentioned above, look into purchasing a Slingbox.
Other Methods
Not everyone can afford cable, or pay for the expensive Slingbox, so thankfully there are a few alternate methods. There are always those "shady methods" of apps and websites full of pop-ups, ads, and junk that can be harmful. While we don't recommend these, or will link to them, there's a few popular ones we're sure you can find if they haven't been shut down. Not to mention plenty of links can be found at Reddit.
As you can see there are a growing number of ways NCAA football fans can catch the latest game in 2016. Personally using something like Sling TV or WatchESPN remains the easiest method, just make sure you don't use all of your data plan.

As an Amazon Associate I earn from qualifying purchases.