How to Watch Live Television on the Xbox One
Microsoft's Xbox One entertainment console isn't just a gaming box. It's also a universal remote and input for your television set. Making the most out of the Xbox One's live television functionality is slightly complicated. Here's what you need to know, and what you need to do, to watch live television on the Xbox One.
Before You Buy
Before you commit to purchasing the Xbox One to use the live television functionality there are some things you need to know.
Live television on the Xbox One is one of the least understood features of the console itself. Part of this is because Microsoft doesn't often showcase the feature much these days; they prefer to talk more about the exclusive games coming and new gaming features users can expect these days. The second reason that live television is misunderstood is because it doesn't work the way users expect.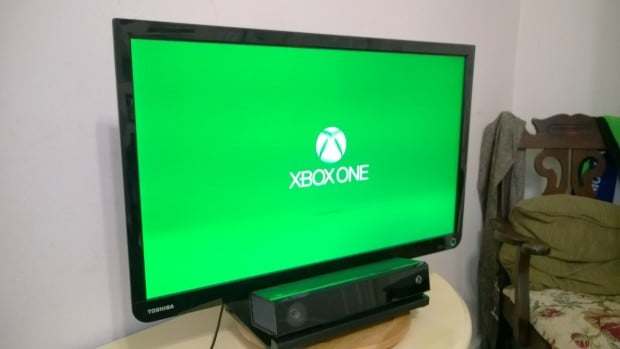 If you're thinking about purchasing the Xbox One as a replacement for the cable box provided to you by your cable company, then you should wait a bit longer. Despite what some think, the Xbox One can't actually replace a cable box in most situations. You'll still be stuck with that giant box provided to you by Comcast, Time Warner and other cable companies. Instead of communicating directly with the cable line in your home, the Xbox One actually communicates directly with the cable box itself. When users change the channel, the Xbox One is actually using its Kinect 2 sensor to change the channel on the cable box.
That's how the majority of households will work at least. Today there are a small subset of users ho will be able to completely replace their cable box in some rooms thanks to the Xbox One. Mainly, just Verizon users. That's because Verizon makes an application that allows its users to stream television channels directly to the Xbox One over the internet. This mitigates the need for the Xbox One to communicate with the cable network itself and allows users to save a bit on those monthly cable box rental fees. It's worth checking often to see if your cable company offers an Xbox One app like what Verizon offers its FiOS customers in the Xbox Store if you already have an Xbox One.
What To Buy
Buying the necessary hardware to watch live television on the Xbox One  is relatively simple – provided you do your homework.
HDMI Cable Box
If you have had cable for a while then you'll likely be familiar with high-definition cable boxes. They allow users with high-definition televisions to watch movies and television shows with incredible clarity. Unfortunately, all cable boxes don't necessarily have high-definition capabilities. Go to the cable box in the room that you're planning on putting the Xbox One in and look at its rear for a HDMI port like what's shown above. If your cable box doesn't have something like that than you'll need to upgrade your cable box. There's no way around that.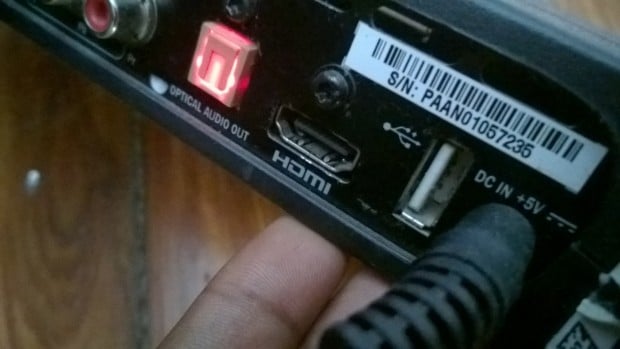 That's because the Xbox One uses an HDMI-pass-through port to connect directly to your cable box. It's that port that allows the Xbox to show what your cable box is showing. No pass-through port, no live television on Xbox One. Getting an upgraded box is simple, though it might add a few bucks to your monthly bill with some companies. Just head to your provider's local office to switch boxes.
Which Xbox One to Buy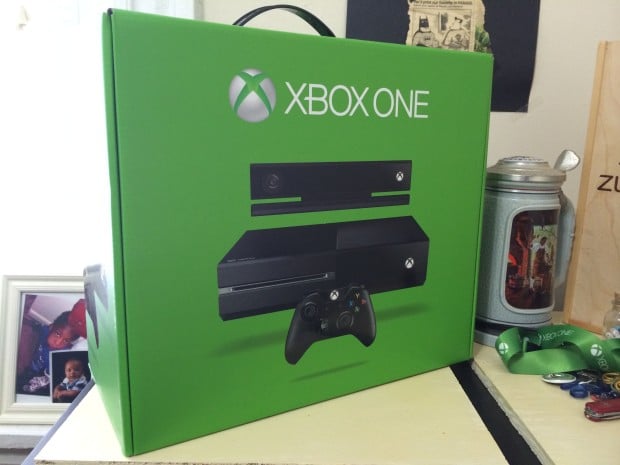 If you have a cable box with a HDMI port than the next thing you should be concentrating on is what Xbox One bundle to purchase. For the best experience you'll want the $499 Xbox One console because of the Kinect 2 sensor that it includes. It's that Kinect 2 sensor that beams instructions to your cable box.
If the $499 Xbox One is a bit to steep for you, you can always purchase the $399 Xbox One without the Kinect 2 sensor. To be clear, it won't allow you to do things like tell the Xbox One what channel you want to watch, and the Xbox OneGuide program listing will be borderline useless. You also won't be able to raise or lower your television's volume. That being said, you'll still be able to turn the channel with your cable box's remote and switch between live television and games. You'll also still be able to snap the live television app to the side of your screen.
I'd say do it right the first time and pick up the $499 Xbox One, but you can purchase the cheaper Xbox One and add a Kinect 2 sensor to it later if you prefer. We don't yet know how much the Kinect 2 sensor will cost when it arrives on store shelves on its own later this year.
Remember to pick up an HDMI cable too. You'll want that to connect the console directly to the cable box through that HDMI pass-through port we've talked so much about.
Setting It All Up
In a guide this past holiday season GottaBeMobile showed you how to setup the Xbox One. Dive into that guide to get your console connected to your television and powered on. The only extra step you'll need to pay attention in the hardware setup is plugging in the HDMI cable to the HDMI port on your cable box and the pass through port on the rear of your Xbox One.
Now that you're finished the initial setup of your Xbox One, head to My Games and Apps by highlighting it with the joystick and pressing the A button on your controller.
Now highlight the Apps option on the right side of your screen and press the A button.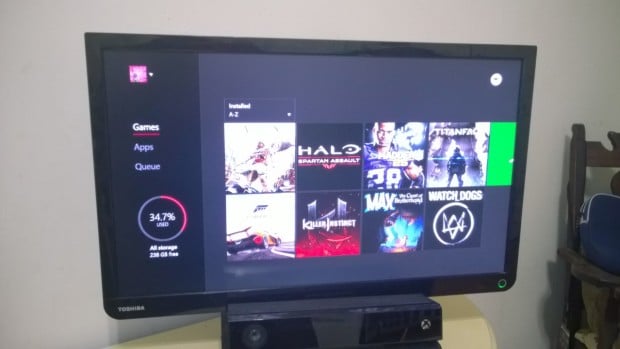 Inside the apps screen scroll all the way over to the far left and select the Settings app.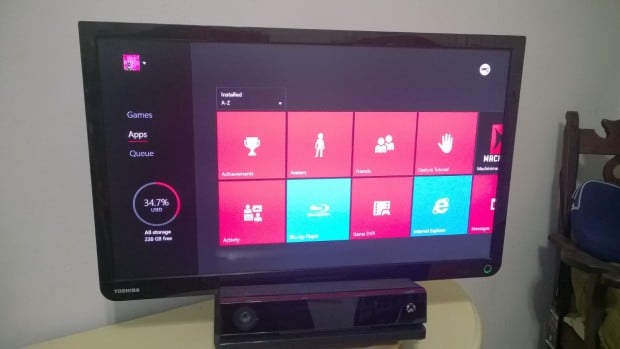 Now select TV & OneGuide.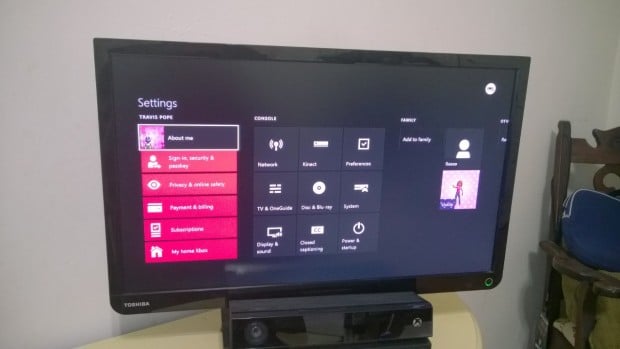 Select OneGuide first.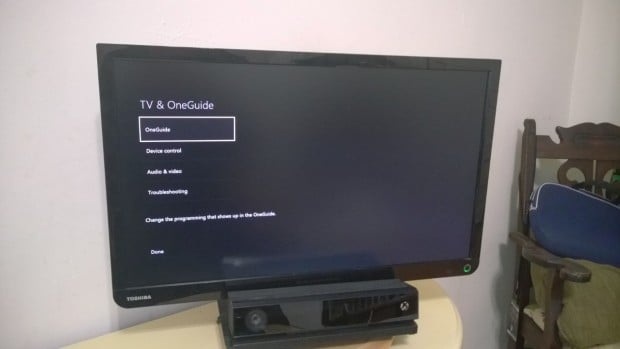 Select TV Lineup. Here's where you'll need to tell Xbox Live who your provider is and what zip code you live in. This will allow Xbox Live, the service that powers the Xbox One, to go out and fetch your area's channel lineup and more. When that's done press the B button to exit the OneGuide settings area.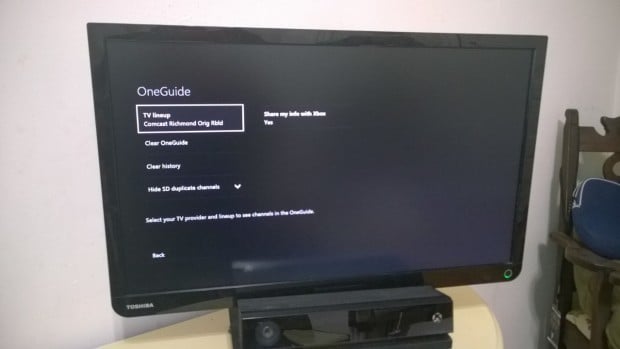 Now select Devices Control. Here you'll need to tell the Xbox One what type of television you have and what type of cable box you have. GottaBeMobile covered this in How to Get Your Xbox One to Turn On Your Television.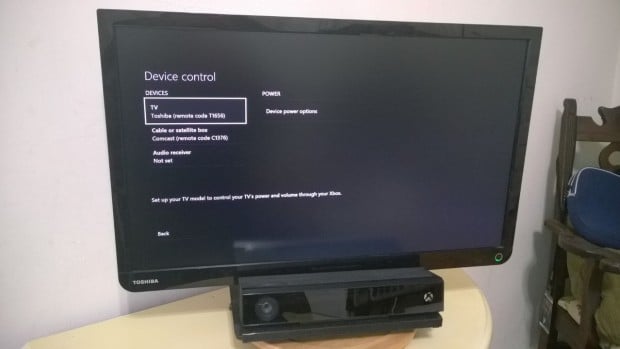 What to Keep in Mind
There are some things that you'll want to keep in mind when using the Xbox One to watch live television. First, you'll want to keep that Kinect 2 sensor plugged in. Don't bother trying to navigate the user interface with your hands, but do use voice commands. Turning to a channel from anywhere on the Xbox One is as simple as saying "Xbox, Go to TV" or "Xbox, Watch ABC Family." Of course, you can use the Xbox One's controller to navigate the user interface as well. Saying, "Xbox, On" or turning on your controller will also turn on your television set too. Finally, "Xbox, OneGuide" or the X button on your controller will pull up an interactive list of what's airing on each channel.  The OneGuide is also available through the Xbox SmartGlass smartphone app.
Have a great time watching your favorite live channels on the Xbox One!

This article may contain affiliate links. Click here for more details.