How to Watch Microsoft's E3 2016 Xbox Media Briefing
The biggest video game event of the year is nearly upon us. The Electronic Entertainment Expo 2016 kicks off later this week. We'll learn about new third-party games and all the major releases that video game publishers both small and big are planning. Before the publishers get their chance to shine, Microsoft and Sony will get their opportunity to shore up their platforms and announce new experiences. Microsoft goes first with its E3 2016 Xbox Media Briefing.
The E3 2016 Xbox Media Briefing will offer something for everyone. In the past, Microsoft has used the briefing to discuss major video game exclusives and partnerships, preferring to leave any entertainment related news until smaller daily video game announcements later. There's plenty for the company to talk about in the gaming department; Halo Wars 2, ReCore, Crackdown 3 and Gears of War 4 are all coming this calendar year. There's also ScaleBound coming in 2017.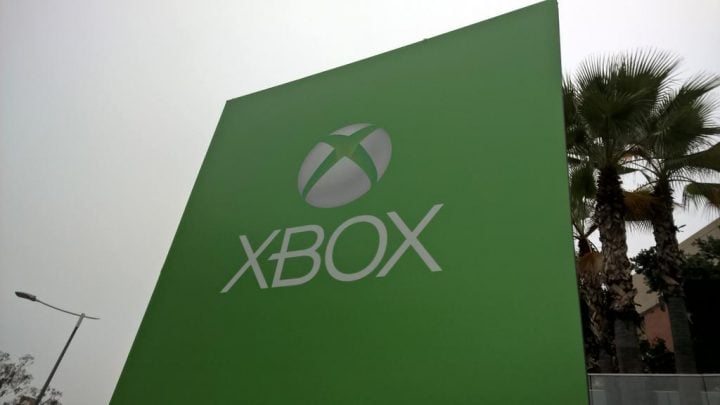 Rumor is, there's plenty of platform related news coming too. Late this past May, rumors of two Xbox branded devices that'll let users watch video content without purchasing a full-speced Xbox One surfaced. Allegedly, Microsoft is also preparing to announce two new Xbox One consoles. One of these consoles will be a slimmed down version of the Xbox One that users already have in their homes. The second Xbox One will launch next year with internal hardware improvements and more horsepower.
Read: The New Xbox One: What We Think We Know About Xbox 1.5
Microsoft has signaled its intention to keep evolving the Xbox on Windows app and ecosystem too.
The show is going to be very exciting for sure, here's how to watch Microsoft's E3 2016 Xbox Media Briefing.
When the E3 2016 Xbox Media Briefing Begins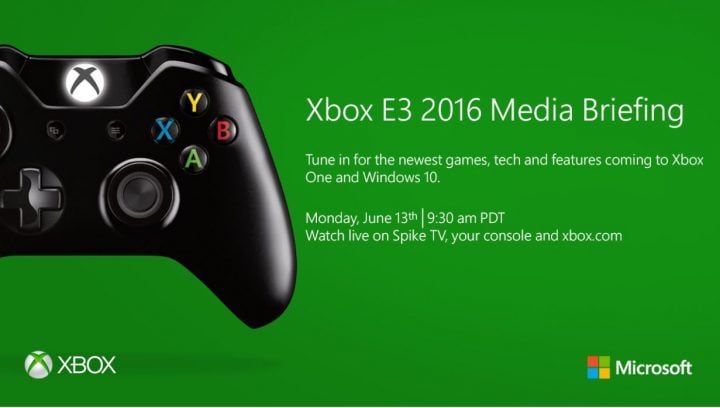 Microsoft confirmed in digital invitations sent out to users that the Xbox E3 2016 Media Briefing starts at 9:30 AM Pacific Time on Monday, June 13th. Users will be able to watch all the festivities, including a short pre-briefing show that the company has every year.
For Eastern Time Zone dwellers, that's 12:30PM. In London, the show starts at 5:30PM. The pre-show usually lasts 30 minutes. That would put the main event at 1PM Eastern Standard Time and 6PM in London.
Streaming the E3 2016 Xbox Media Briefing
Microsoft is using both traditional cable broadcasting and video streams to get word out about its announcements during E3 2016.
On the Xbox One & Xbox 360
On the Xbox One and Xbox 360, anyone can stream the event using the Xbox Live Events Players that Microsoft makes available from the Xbox Store. Both apps are available for free and don't require that users have an Xbox Live Gold Account. The Xbox Live Events Player isn't available on Windows, but the Xbox.com website will also carry the briefing.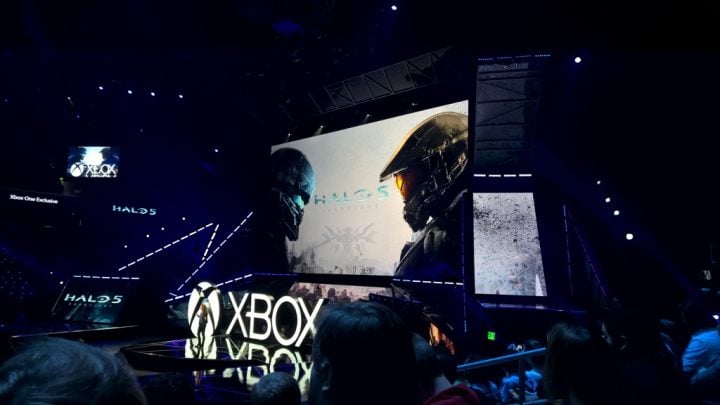 On Twitch
For those on smartphones, consoles and the web, there's Twitch. Microsoft is also broadcasting the E3 2016 Xbox Media Briefing directly to the service from its Twitch profile. The stream will work through the service's apps and online. You don't need a Twitch account of your own to watch the stream.
Other avenues for streaming the E3 2016 Xbox Media Briefing include YouTube and Facebook Live. Facebook Live is a relatively new streaming platform that drops footage into your notifications on the social network.
Watching the E3 2016 Xbox Media Briefing on TV
For those that want to watch on television, there's just a single option – and that option won't work out for you if you don't have a cable subscription with a provider like Comcast, Time Warner, Verizon or Cox.
On Spike TV
Comcast owned Spike TV will carry the E3 2016 Xbox Media Briefing live in the United States and Canada, just like the online streams. If you have an internet cable service, like Sling TV, you should be able to watch the briefing live on the channel too. The briefing won't air on broadcast television.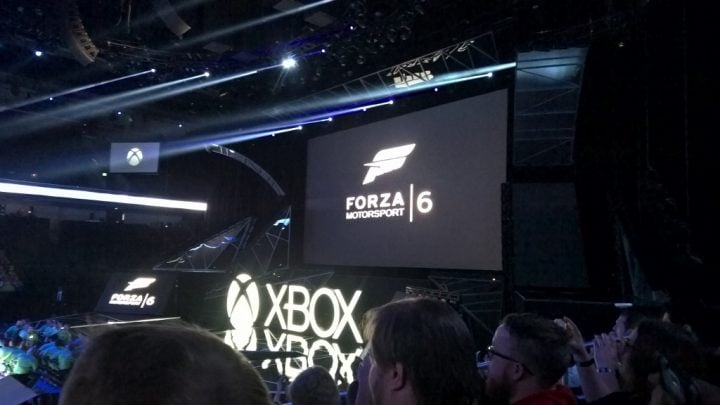 At the Microsoft Store
Every Microsoft Store with a wall-to-wall display will air the Media Briefing live, Microsoft's Major Nelson website confirms. The stores won't have any special promotions or additional events after the briefing though.
Xbox Daily @ E3 Streams
Besides the main briefing, Microsoft's Twitch channel and the Xbox Live Events Player will host daily briefings with additional news, interviews and content directly from the show floor. Hosted by Larry Hryb, Graeme Boyd, Jessica Chobot and Julia Hardy, these are the same daily streams that Microsoft has offered up in years past when it had so much to announce that it couldn't fit everything into the main event.
Look for the Xbox Daily streams on Tuesday, June 14 at 4PM and Wednesday, June 15 at 4PM. The Xbox Live Events player will re-air them later on in the day.
Good luck watching the Xbox Media Briefing. Here's to hoping that the company has some amazing announcements planned for current owners of the Xbox One and new comers alike.

As an Amazon Associate I earn from qualifying purchases.