How to Watch Microsoft's Gamescom 2014 Xbox Media Briefing
No longer content with just making big announcements at each year's E3 trade show, Microsoft is teasing a ton of exciting announcements coming during Gamescom 2014, the world's largest video game conference and event. Here's how you can watch Microsoft's Gamescom 2014 Xbox Media Briefing live.
According to a post on Microsoft's Xbox Wire news blog, the Gamescom 2014 festivities for Xbox users start at 2pm Central European Standard Time. That's 8 a.m. on the east coast of the United States. At that time users will be able to watch Microsoft's Gamescom 2014 Xbox Media Briefing as it happens on Xbox.com.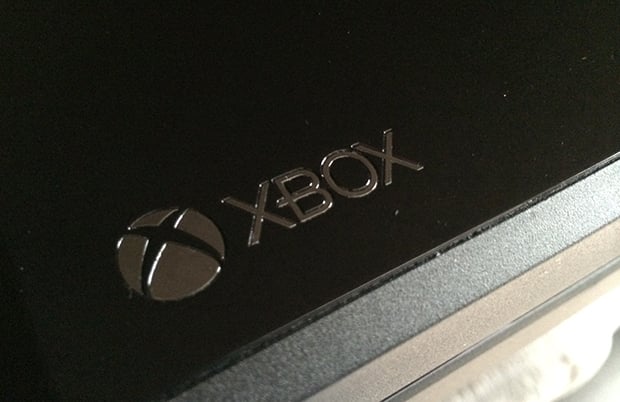 Users looking for a bit of interactivity will be able to tune into an Xbox Media Briefing After Show just after the main briefing ends. Whereas Microsoft is teasing looks at "upcoming games" and "exciting announcements" during the main briefing, Briefing After Show watchers can expect to see Xbox Live's Major Nelson and friends play through many of the titles that are coming to the Xbox One later this year. Titles being shown during the After Show include Sunset Overdrive, Forza Horizon 2 and Halo: The Master Chief Collection. There will also be interviews with developers who worked on each of those games. Shortly before E3 2014 Microsoft revealed that it'd be saving news about Quantum Break, it's upcoming exclusive adventure game from Remedy Studios, until Gamescom 2014.
Once again, Microsoft is doing something special for users of Twitch, the streaming video service that now focuses completely on enabling users to share gameplay with the entire world. Microsoft says that it'll have people on the Xbox Twitch Stream talking about the games and playing both first and third-party Xbox One titles.
All of this streaming video is great for users with a laptop or desktop at their disposal, but what about the many Live Event apps that Microsoft makes available on Windows Phone, Windows 8, the Xbox One and the Xbox 360? Microsoft's post about the event doesn't say whether users will be able to watch the Gamescom 2014 Xbox Media Briefing from any of these apps. That being said, it's pretty hard not to imagine that Microsoft wouldn't use these apps to reach gamers wherever they are.
With E3, Microsoft usually works with channel Spike TV to air their briefing in real time. That doesn't seem to be the case here, so anyone trying to watch will definitely want an internet connected device near them throughout the day.
Despite Microsoft dropping a few hints here and there, we collectively know very little about what the company plans to announce at Gamescom 2014. In the past, Microsoft has focused a lot of announcements on E3, leaving very little beyond video game footage to reveal at Gamescom. With a live stream and After Show, that doesn't seem to be the case here. Many suspect that Microsoft might have some pretty big announcements about the Xbox One in general to make. Hopefully, that's the case because if it's not users are in for a rather uneventful live stream.
Last year Microsoft was heavily criticized for not talking enough about video games. At E3 2014 Microsoft over compensated and practically bored watchers to death with wall-to-wall talk about nothing but games – even if they weren't expected to arrive for a year or so. The move was seen as a sort of over-correction by Xbox One and Xbox 360 owners who are used to seeing Microsoft talk more about software updates and exciting new features coming later in the fall.
Whatever Microsoft shares, many Americans will need to wake up pretty early to watch it. If the Xbox Media Briefing starts promptly at 8 a.m. on the east coast of the United States, west coast residents will need to be up and in front of their screens at 5 a.m.

As an Amazon Associate I earn from qualifying purchases.