How to Watch Microsoft's Xbox E3 2014 Media Briefing
To say a lot is riding on Microsoft's Xbox E3 2014 Media Briefing is an understatement.
At past Electronic Entertainment Expo events, Microsoft has gone in with full strength and some goodwill from users. Each year users clamored to watch Microsoft's Xbox briefing for the games, however they didn't mind the company sharing news about upcoming entertainment features or the latest apps to make the Xbox 360 an all-in-one entertainment device. That all changed when Microsoft shared more information about its Xbox One console at E3 2013.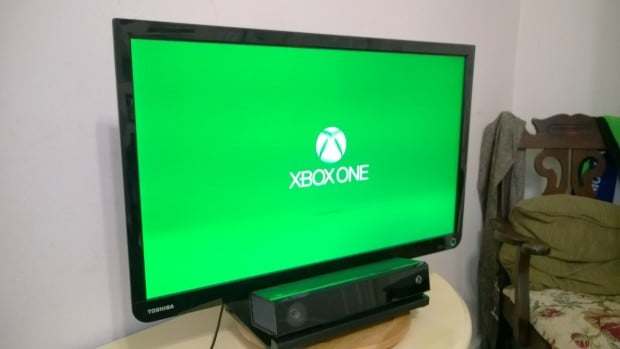 Microsoft took the stage at last year's briefing with a ton of big plans for the new console and not much else. Company representatives discussed the idea of users sharing games and the Xbox One needing to be connected to the internet, but it wasn't prepared for the questions people asked and the fury that would erupt once potential Xbox One buyers realized that Microsoft wasn't ready to share more information. Microsoft's problems were magnified by Sony, who stormed E3 during its briefing, discussing free games and trotted out every independent developer it could find. The company set the tone for the rest of the year when it announced that the PS4, wouldn't introduce some new used games scheme, wouldn't require that users connect to the internet everyday and would be $100 cheaper than the Xbox One.
For sure, if you're even a casual gamer, you'll want to tune in for Microsoft's Xbox E3 2014 Media Briefing. It'll be interesting to see how the company will come back from such a spectacular fall from grace last year.
Here's how to watch Microsoft's Xbox E3 2014 Media Briefing.
On Television
The easiest way to watch the Xbox briefing at E3 2014 is going to be a television, at least it will for users who a cable subscription. That's because cable subscribers will be able to watch all the festivities on Spike TV. From 12:30 pm to 2:00 pm Eastern Standard Time Microsoft's briefing will Air on Spike TV. The synopsis of the show on Spike TV's website indicates viewers can expect Microsoft to talk about Sunset Overdrive, Halo and more. Microsoft recently announced that the next game in the franchise will be Halo 5: The Guardians. It won't launch until 2015.
Online
On Twitch
Following its main press conference will be the Xbox E3 Briefing Post Show at 2:15 PM Eastern Standard Time. Users who head to the company's Twitch profile will see all sorts of guests and round tables. Guests include Xbox Head Phil Spencer, Independent Development @ Xbox lead Chris Charla, as well as the heads of Insomniac Games and 343 Industries. Twitch is free to everyone. Twitch apps include one for Android, iPhone, Windows Phone – through third-party apps – and the Xbox One and Xbox 360. Twitch will not air the briefing itself.
On Xbox Live
Just as on Spike TV, the briefing will start promptly at 12:00 pm EST over Xbox Live, according to Microsoft. Typically, Microsoft shows a countdown hyping up its upcoming announces before the briefing officially begins. Microsoft says users will be able to watch the briefing on Xbox.com, Xbox Live and their Windows Phone devices. Users should be able to download the app from the Xbox Store like they can for the Xbox 360 as of right now. Just look for the Live Events app in the Xbox Store or the "Xbox At E3" tile on the Xbox One's home screen.
Read: E3 2014 – 3 Big Trends to Look For
To date, Microsoft has only said that it plans to talk about nothing but games during its briefing. Clearly, that's a response to how some buyers responded to last year's event. Exactly which games Microsoft plans to show off remains unclear. In the past few weeks it's confirmed that Quantum Break and Halo 5: The Guardians won't make their way to buyers until 2015. Presumably, there'll be some good news for Xbox 360 users as well.