How to Watch NFL Football Live on Android
After months of waiting Football is finally back and in full swing with week 4 kicking off this Sunday. Many fans are finally starting to watch games, and some may have given up on the season already. That being said, millions of eager fans will be watching at home if they can, or be looking for ways to stream their team live on an Android smartphone or tablet.
The real fun begins Sunday when my Packers take on the Chicago Bears, in which we'll hopefully get our offense moving and a few turnovers. I'll be enjoying it from the couch, but if I have to leave I'll be sure to open up the NFL Mobile app or many of the choices below and watch it live while on the go.
Read: NFL Sunday Ticket Now Available For All, With a Catch or Two
For all those who will be away from the TV, working, or otherwise out and about will likely catch a few plays or the entire game on a mobile device of choice. Everything from Android smartphones and tablets, to the iPhone and iPad. The choices are still somewhat limited, but the NFL is getting better and better each and every year when it comes to content on mobile devices. Read on for a few ways to get started.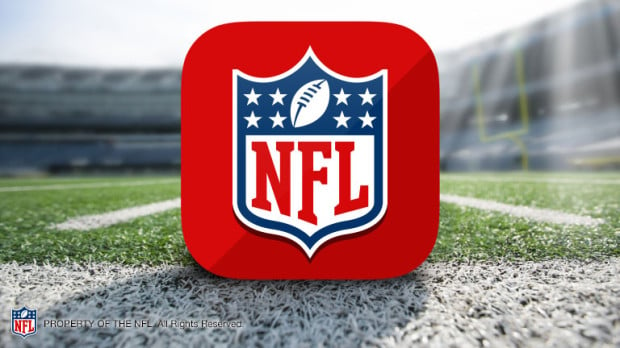 There are a wide array of options for watching football this year, and many of them have been available for a long time. Of course having DirecTV and the Sunday Ticket helps, and you can get their Android app here, but that isn't the only option available these days.
Everything from streaming through unofficial channels, getting DirecTV, NFL Mobile, and even options right from the NFL are all available. Sadly it still isn't nearly as easy as it should be, we're hoping for improvements next year, but if you need to watch a game on your phone here's a few ways to do it.
NFL Game Rewind
Before we get started on all the ways to watch "live" as those aren't as easy as we'd like, one option worth checking into is the official NFL Game Rewind package. This lets you watch full games (with or without breaks, commercials, or timeouts) on an array of devices for a decent price. You can even choose just your NFL team for only $29.99 the entire season.
You can enjoy this on the PC, Android, iOS and even Windows Phone. These aren't live, but replays of each game the entire season. You'll be able to rewind, fast forward, and watch any aspect of whatever game you'd like from multiple devices. I'd rather watch live, but if you're too busy, this is a good start. Get it now on the Google Play Store.
Sunday Ticket
The NFL Sunday Ticket through DirecTV is probably the best option out there. However, not everyone has DirecTV or wants to sign a 2-year contract. In 2014 for the first time ever they're allowing those who aren't subscribers to still access the NFL Sunday Ticket. This is a stand-alone package, and the link at the top of the page had all the details. You can get it for XBox, or there's a mobile and desktop plan for $199 for the entire NFL season. It's expensive, but you'll get every single game no matter where you are.
This new NFL Sunday Ticket to go package is brand new, but pretty expensive. They offer a premium package for $329 that lets you get every game on PC, Mac, laptops, tablets, smartphones, and consoles. Then just a console option for $239, or a laptop and smartphone/tablet package for $199.
Then of course regular DirecTV subscribers with the Sunday Ticket only need to download the NFL Sunday Ticket app for their smartphone or tablet, sign in, and enjoy all the games on the go.
NFL Sunday Ticket Android Link
NFL Mobile
The best option for many though is NFL Mobile, something I've used for three years now. However, as amazing as NFL Mobile is, it's exclusive to Verizon Wireless customers only. This gives you live video of tons of games, including Sunday night, prime-time, CBS, and FOX games all completely free as long as you're on a Verizon MORE everything plan. For regular plans, NFL Mobile Premium is just $1.99 a month, something I'm more than willing to pay. This also includes TNF, and Monday night games.
HDMI-out to stream to the bigscreen is disabled, but we'll be giving Chromecast Android screen mirroring a try soon to see if we can do it that way. This is perfect for someone like me being a Packers fan in Las Vegas where I'm forced to watch the Broncos, Patriots, or for some odd reason the Steelers are always what they air over here.
NFL Mobile has live video, highlights, analysis, team tracking, fantasy alerts, and live video of the show "Fantasy Live" as the season continues. It was just updated for 2014, so get it now. The App is still great for those who aren't on Verizon for all the content, you just wont get live, real-time streaming unless you're a Verizon customer.
WatchESPN
ESPN doesn't usually air NFL games, but the WatchESPN Android app is a great option as they often times show games from other channels, and this will include many NFL football games during the 2014 season. I watched my Packers countless times this way, and you can too. You'll need to be a subscriber with one of their many accepted cable providers. Simply sign into your cable account on WatchESPN, and stream games live to your smartphone or tablet.
The app works great and even supports Google Chromecast, so mirror those games to your HDTV without a problem. We've seen them occasionally show NBC games, and you can catch tons of NCAA College ball this way. I watched BYU stomp out Texas with WatchESPN.
NBC Sports Live Extra
The NBC Sports Live Extra app streams all Sunday night NFL games live on iOS, Android, and your PC if you'd like to catch the games that way. At least that's what the app claims to offer on the Google Play Store. We've seen a few times where Android didn't have the game available, while iOS did, and that needs to stop ASAP. Technically all Sunday night NBC games will be streamed through this app.
Fox Sports Go
If you're a cable subscriber you'll be able to catch almost every game from Fox as well. This is called a paywall, where you need to sign in and verify your cable subscription to get access. Sadly Fox Go won't work on smartphones, but the app for iOS, Android tablets, Kindle, Windows Tablets and more all will stream Sunday games. We'll be giving this a try this weekend to confirm how many are shown.
Fox Sports Go streams most sports live to smartphones, but with the NFL restrictions you'll only get them on your Android tablet. The interface is decent, and you should be able to catch the action this way if you're not at home. I won't be watching NASCAR or MLB if Football is on, but those are usually available through Fox Sports Go too.
Slingbox
Of course the Slingbox and Slingplayer is another option for those who've already paid for and enjoy it. This is a device that connects to the users TV service at home, work, or anywhere with an internet connection and then streams it over Slingbox servers. The mobile app is $15, but if you already have this setup, you'll be able to stream all the NFL games with ease to any mobile device or browser. Just tune into any of the channels with a game you'd like to enjoy, and stream it to your device of choice.
This option isn't cheap, but Slingbox is popular because it works well. This won't give you all the games, and other what your TV provider the Slingbox is setup to is offering, but you'll be able to stream it to wherever you are. It's that easy.
Other Methods
Of course many don't want to pay for NFL Game Rewind, DirecTV, or Slingbox, and there's always a few alternate methods. There's always those "shady methods" of apps and websites full of pop-ups, ads, and junk that can be harmful. While we don't recommend these, or will link to them, there's a few popular ones like Justin.TV or USTREAM. Not to mention plenty of apps on the Google Play Store, but lets make this clear, use caution.
As you can see there are a growing number of ways NFL fans can catch the latest game of choice this Preseason, and all regular season long. I'll be cheering for my Packers (discount double check) and taking a much needed vacation to watch them Play live later this year. Enjoy all the methods above, and drop us a comment below if they work for you.