How to Watch NFL Playoffs on Android
The NFL playoffs technically kicked off this weekend with wildcard games, and as more NFL playoff games get under way those looking to watch it live on their Android smartphone or tablet, we have you covered.
Today we have the Cincinnati Bengals vs Indianapolis Colts going on as we speak, and tonight the Detroit Lions take on the Dallas Cowboys. These are a few of the most important games of the year, and those who'd like to watch them at work or while on the go will be looking for apps and tools to enjoy the games from their smartphone.
Read: How to Watch NFL Playoffs on iPhone
The choices are somewhat limited and not all apps that work on the iPhone will work for Android users, but there are still many different ways to catch your teams playoff run. Below are more than a few options worth looking into, as well as apps from specific cable companies as well.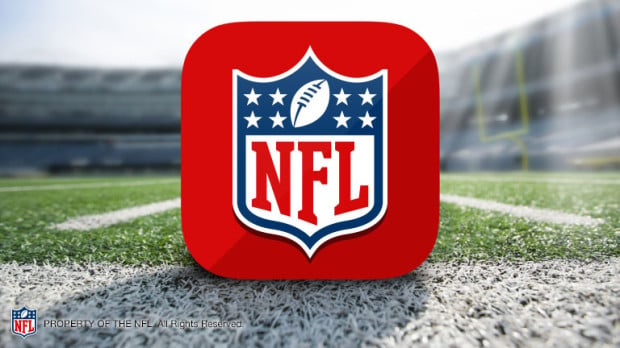 Of course having DirecTV and the Sunday Ticket helps, and you can get their Android app here, and while it's one of the best choices, it isn't the only option available these days.
Everything from streaming through unofficial channels, getting DirecTV, NFL Mobile, and even options right from the NFL are all available. Sadly it still isn't nearly as easy as it should be, we're hoping for improvements next year, but if you need to watch a game on your phone here's a few ways to do it.
NFL Game Rewind
Before we get started on all the ways to watch "live" as those aren't as easy as we'd like, one option worth checking into is the official NFL Game Rewind package. This lets you watch full games (with or without breaks, commercials, or timeouts) on an array of devices for a decent price. You can even choose just your NFL team for only $29.99 the entire season.
You can enjoy this on the PC, Android, iOS and even Windows Phone. These aren't live, but replays of each game the entire season. You'll be able to rewind, fast forward, and watch any aspect of whatever game you'd like from multiple devices. I'd rather watch live, but if you're too busy, this is a good start. Get it now on the Google Play Store. This is a good option to catch playoff games on a mobile device if you're out and about and can't watch it at home.
NFL Mobile
Possibly the best option for many though is NFL Mobile, something I've used for three years now. However, as amazing as NFL Mobile is, it's exclusive to Verizon Wireless customers only. This gives you live video of tons of games, including Sunday night, prime-time, CBS, and FOX games all completely free as long as you're on a Verizon MORE everything plan. For regular plans, NFL Mobile Premium is just $1.99 a month, something I'm more than willing to pay. This includes most games all year, and will have all the playoff games as well.
HDMI-out to stream to the bigscreen is disabled, but we'll be giving Chromecast Android screen mirroring a try soon to see if we can do it that way. This is perfect for those who need to catch the game live, and it won't have blackouts during the Playoffs as there are only a few games going on. I'll be enjoying a bye week, then waiting to see who my Packers play next week.
NFL Mobile has live video, highlights, analysis, team tracking, fantasy alerts, and live video of the show "Fantasy Live". It was updated for the 2014 season, so get it now. The App is still great for those who aren't on Verizon for all the content, you just wont get live real-time streaming unless you're a Verizon customer.
Sunday Ticket
The NFL Sunday Ticket through DirecTV is another excellent option. However, not everyone has DirecTV or wants to sign a 2-year contract. This year for the first time ever they're allowing those who aren't subscribers to still access the NFL Sunday Ticket. This is a stand-alone package offered at the beginning of the season, and if you have it you're sitting pretty for playoff time. You can get it for XBox, or there's a mobile and desktop plan for $199 for the entire NFL season. It's expensive, but you'll get every single game no matter where you are.
Obviously paying for the entire package just to watch the playoffs isn't ideal, but if you've had it all season long this is your best bet when it comes to catching these all-important games.
Then of course regular DirecTV subscribers already get the Sunday Ticket and only need to download the NFL Sunday Ticket app for their smartphone or tablet, sign in, and enjoy all the games on the go. If you haven't used it yet, download it below and enjoy the playoffs from your Android device of choice.
NFL Sunday Ticket Android Link
WatchESPN
ESPN doesn't usually air too many NFL games, but the WatchESPN Android app is a great option as they often times show games from other channels, and as many noticed last night ESPN is hosting many playoff games this year. I watched my Packers countless times this way, and you can too. You'll need to be a subscriber with one of their many accepted cable providers. Simply sign into your cable account on WatchESPN, and stream games live to your smartphone or tablet.
The app works great and even supports Google Chromecast, so mirror those games to your HDTV without a problem. We've seen them occasionally show NBC games, and you can catch tons of NCAA College bowl games too.
NBC Sports Live Extra
The NBC Sports Live Extra app should have live streaming for any and all playoff games on NBC, but we had issue with streaming during the year, while iOS users had no issues.  Hopefully those have been ironed out, as these are the most important games for fans.
Fox Sports Go
If you're a cable subscriber you'll be able to catch almost every game from Fox as well during the playoffs. This is called a paywall, where you need to sign in and verify your cable subscription to get access. Sadly Fox Go won't work on smartphones, but the app for iOS, Android tablets, Kindle, Windows Tablets and more all will stream the playoff games.
Fox Sports Go streams most sports live to smartphones, but with the NFL restrictions you'll only get them on your Android tablet. The Dallas vs Detriot game will be on Fox tonight, so give the app a try. The interface is decent, and you should be able to catch the action this way if you're not at home. I won't be watching NASCAR or MLB if Football is on, but those are usually available through Fox Sports Go too.
Slingbox
Of course the Slingbox and Slingplayer is another option for those who've already paid for and enjoy it. This is a device that connects to the users TV service at home, work, or anywhere with an internet connection and then streams it over Slingbox servers. The mobile app is $15, but if you already have this setup, you'll be able to stream all the NFL games with ease to any mobile device or browser. Just tune into any of the channels with a game you'd like to enjoy, and stream it to your device of choice.
This option isn't cheap, but Slingbox is popular because it works well. With all the playoff games being aired on TV and taking the spotlight, users should have no problems streaming these to their slingbox apps.

As an Amazon Associate I earn from qualifying purchases.