How to Watch Nintendo at E3 2015
The Electronic Entertainment Expo always seems pretty high-stakes when you're talking about Nintendo. Nintendo straddles two horses in the entertainment industry. As the makers of the Wii U, they're comfortably in third place behind the Xbox One and PS4. Splatoon did wonders for the console this past May and whatever the company shows at E3 2015 will have to meet the same high standards. On the flip side, Nintendo has the best-selling mobile console in its pocket. Super Smash Bros and other titles on the new Nintendo 3DS will be joined by dedicated mobile games beginning this year.
Nintendo isn't necessarily as flashy as Sony and Microsoft. Besides big names in the gaming industry, we're unlikely to see some of the celebrity endorsements and hear some of the hyperbole that we get from its rivals. You don't have to rely on second-hand accounts from this on location at E3 2015 in Los Angeles, California. Here's how to watch the Nintendo E3 2015 festivities from the comfort of your own home during the show.
Watch the Nintendo E3 2015 Digital Event Online
Nintendo always has a ton of different things going on throughout the show. Sometimes the company settles for just a video livestream, with a grand both at the show for those who want to play what they've just learned about. Nintendo's E3 2015 presence is focused on four separate events.
The E3 2015 Digital Event is what you'll care about if you're looking purely for announcements concerning new games, new Amiibo figures and details about console upgrades. The Nintendo Digital Event starts on June 16th at 9AM Pacific Time. Nintendo will offer a livestream directly on its dedicated E3 2015 website.
Watch the Nintendo E3 2015 World Championships Online & In Person
As part of its focus on community, Nintendo is once again holding its Nintendo World Championships, just before the show. The festivities begin on Sunday, June 14th and include a livestream that starts at 3pm Pacific Time. Nintendo isn't talking about exactly what titles gamers from around the world will have to play, but it does include The Legends of Zelda in a teaser for the event.
Anyone who lives locally can watch the Nintendo World Championships in person. Nintendo will give out free tickets to the event at 9:30am at LA Live, a venue in Los Angeles.
Watch the Nintendo Treehouse E3 2015 Online
Nintendo Treehouse is back this year too. Nintendo is promising in-depth coverage of everything it announces during its Digital Event, saying "game coverage, behind-the-scenes into and plenty of fun" are in store for viewers. Nintendo Treehouse isn't a one-day event either. It lasts from June 16th until June 18th. Nintendo hasn't posted the entire Treehouse schedule just yet, but it and the livestream should be available here by the E3 2015 is in full swing.
Play The Nintendo E3 2015 Highlights in Person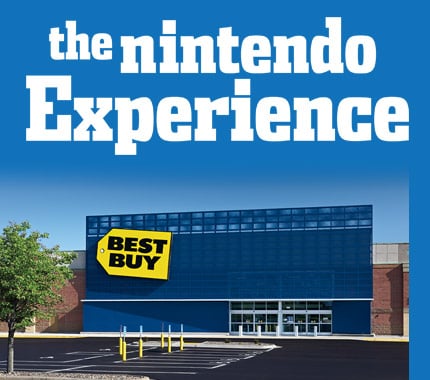 Last year, it was Super Smash Bros. This year Nintendo is teaming up with electronics retailer Best Buy to offer up playtests for those who can make it to E3 2015. On June 17th and June 20th gamers can head to Best Buy stores across the continent to get some hands-on time with Mario Maker for the Nintendo Wii U. Mario Maker is the game that lets players create their own Mario levels using new tools. Anyone who makes it into the events at Best Buy will get a limited edition Super Mario Bros 30th anniversary button, according to Nintendo.