How to Watch Super Bowl XLVIII On Android or iPhone
With tons of excitement around Super Bowl XLVIII millions of fans will likely be trying to watch the game any way then can. From it possibly being Peyton Manning's last chance at another ring, or the fact that this game will be played in the cold New Jersey open air breeze, it has all the elements to be an excellent game.
I'll be busy counting how many times Manning audibles with "Omaha" but for millions of others, they'll simply be trying to figure out how to watch the big game on their mobile device of choice. Whether that be an Android smartphone or the iPhone, or even your favorite tablet. The options are limited, and some require a purchase, but read on to see how you can watch Super Bowl XLVIII live from Android or iPhone.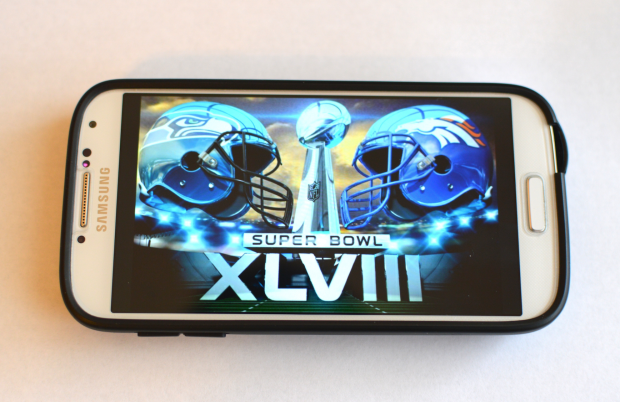 When the high-octane Denver Broncos take on the tough loud-mouthed Seattle Seahawks defense there will be a lot at stake. You never know who's going to win, and Manning is poised to have another excellent game, but you'll have to tune in to see the action, and here's how.
Fox Sports Go
Just like during the divisional playoffs Fox will be offering the game for people to view on their iPad's and computers absolutely free. While we don't have an excellent FoxSportsGo Android app (for some ridiculous reason) users on tablets and desktops can go to FoxSportsGo.com and stream the game live with no additional cost.
This is usually behind a paywall where users of Cox, Comcast, Infiniti, U-Verse, AT&T and other cable providers can simply sign in and verify they have cable, and enjoy the game. Most American's do, but there's millions that would rather find other methods and not be tied to cable. Thankfully it doesn't matter, as Fox will offer this absolutely free to anyone. There's one problem though, you can't watch on smartphones, only tablets.
Thanks to the NFL having a partnership with Verizon Wireless, smartphones can't get in on the action from Fox, and mobile users like us will need to find another solution if you don't have an iPad. As a result, we have a few different methods to choose from.
Read: How to Watch the Super Bowl Ads Before The Big Game
NFL Mobile
The NFL Mobile app for Verizon is available on all major mobile platforms, and will allow users to get scores, alerts, replays, and a live stream of Super Bowl XLVIII right on Android, iPhone, Windows Phone and more. This will be the best bet for mobile users, although it's for Verizon only. This is one reason why I wish carrier exclusives would die, and it's the only reason I stayed with Verizon so long.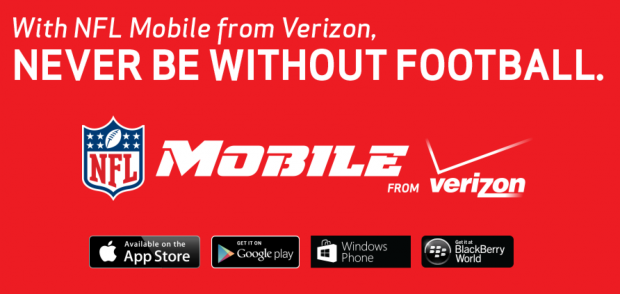 There's plenty of good content with the free app, but you'll need to spend the $5 for an NFL Mobile subscription to get a live stream of the Super Bowl.
Over-the-Air
Of course there's also tons of over-the-air solutions, some which are better than others, but all very doable. One popular prescription based streaming service is Aereo, which has an awesome set of mobile apps that work great. However they've been under attack and are in the middle of a few lawsuits due to the nature of the service. If you have it, simply tune into Fox from any of the multiple ways Aereo works, including your smartphone, and enjoy the big game.
Slingbox
Of course the Slingbox and Slingplayer is an excellent option for those who've already paid for and enjoy it. A device which connects to the users TV service at home, work, or anywhere with an internet connection and then streams it over Slingbox servers. The mobile app is $15, but if you already have this setup, you'll be able to stream all the NFL games with ease to any mobile device or browser. So watch it from work if you need to.
The Slingbox method isn't cheap but the many that already own it will be able to enjoy the game with this approach. Here's a few more details on the Slingplayer and accompanying apps.
Other Methods
There's also many other methods, but most of them aren't live streams, or are illegal or usually frowned upon. NFL Rewind will give you access from mobile devices although it isn't live, but will let you pause, rewind, and do all sorts of fun things.
If you're not in the US and would love to stream the game from FoxSportsGo.com on a computer, you're out of luck for the most part. However there's Chrome add-ons like Hola that will spoof your location, so you can be in the US instead of Canada and live stream the game to a desktop, not to mention the thousands of average at best streaming sites like Justin.TV and its competitors. Just watch out for popups, add-ons, and surveys, as they never lead to anything good.
Apps
If you can't stream the game live on your Android or iOS device, there's tons of quality apps that will give you up to the minute details, highlights, and scoring alerts. I use Yahoo! Sports myself, NFL Mobile as stated above is decent even for free, and Team Stream by Bleacher report is another awesome choice. Fox has a few apps you can also check out for updates and alerts for the big game.
Omaha. Grab a beer, chips and salsa, some guacamole and enjoy the game!

As an Amazon Associate I earn from qualifying purchases.