How to Watch the 2014 Home Run Derby Live
If you want to watch this year's MLB Home Run Derby, you no longer need a television with an antenna or cable subscription. For the first time ever, you can officially stream it using the MLB At Bat mobile app on your iOS, Android, BlackBerry or Windows Phone device, or through MLB.TV on a variety of streaming devices, like the Apple TV, Roku, Xbox One and PS4.
The Home Run Derby is an annual event that occurs the night before the MLB All-Star Game, in which some of the league's best power hitters face each other to see how many dingers they can hit out of the park. Obviously, the player to hit the most taters wins it all.
If you're looking forward to Bautista, Tulowitzki and company battling it out over who takes home the Home Run Derby trophy and a sweet prize (most likely cash or a new car), then there are a couple of ways that you can watch the competition.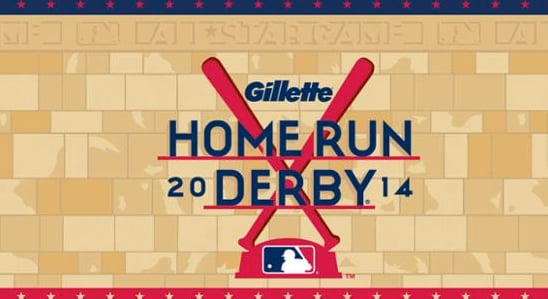 On Your Television
If you already have a cable subscription, you're good to go and you just need to tune in to ESPN at 8 PM ET to watch the festivities. If you don't have cable, which isn't too surprising to hear since so many people are getting rid of it in favor of streaming options, you're not completely left out of luck.
If you have a game console, Roku or other streaming device of some kind, more than likely you can get access to MLB.TV, which supports over 400 devices. MLB.TV lets you watch any game all season long, just as long as you're not in a blackout area. The service will be streaming the Home Run Derby and the All-Star Game for the first time ever this year.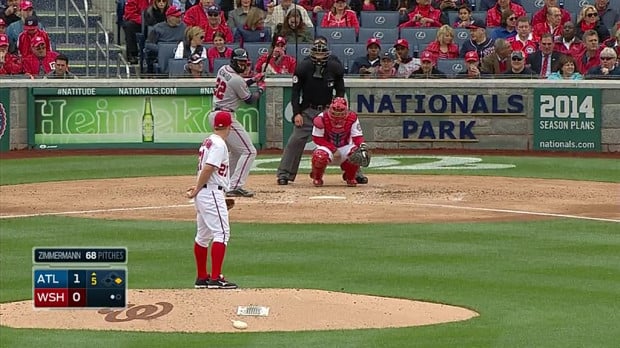 While you will need an MLB.TV Premium subscription in order to watch the All-Star Game, we're hearing that the Home Run Derby will be available to stream without a subscription. Just boot up the MLB.TV app on the streaming device of your choice and the Home Run Derby should be available for streaming. However, it looks like the Apple TV (at least) won't be getting streaming support for the Home Run Derby based on what we've seen, as well as what readers have experienced when loading up the MLB.TV app on their Apple TVs.
On Your Smartphone or Tablet
If you'll be out of the house when the Home Run Derby takes place, you can stream it live to your smartphone or tablet using the MLB At Bat app. The app works along with MLB.TV to provide all live games throughout the season, as well as the All-Star Game and Home Run Derby. Likewise, you'll need an MLB.TV Premium subscription to watch the All-Star Game on the app, but the Home Run Derby will apparently be a free stream for those interested in watching it on their smartphone or tablet.
The app itself is a free download, and a one-time $10 charge will get you access to all games for the rest of the season, as well as stats, highlights, replays and more (originally $20 at the beginning of the season).
The app also allows baseball fans to keep up with their favorite team and the rest of league by checking out stats, schedules, standings, news and more.
It's not clear whether or not the All-Star Game and the Home Run Derby will be blacked out for users who live nearby, but we wouldn't be surprised either way. Reading through a few Reddit threads on the subject hint that the events won't be blacked out.
One big complaint with MLB.TV (as well as other live sports apps) is that it has blackout restrictions, meaning that if you live near the team you're wanting to watch, you won't be able to. This is to get more people to the stadium to watch the game, rather than just stay at home and watch it on the TV (and it also has to do with broadcast licensing rights and a whole bunch of other nonsense). It's a clever move for the parties involved, but it's really annoying for us fans.
There's an easy way around blackout restrictions if you watch the games on your iOS or Android device, although the recent updates to MLB At Bat seem to block these methods, so your mileage may vary based on how you set up your VPN and what VPN service you use.
The 2014 Home Run Derby starts at 8 PM ET on Monday, July 14 on ESPN, and will be available to stream on MLB.TV and MLB At Bat, officially.