How to Watch the 2016 NFL Draft Live on Android or iPhone
The smokescreens are starting to settle and all 32 NFL teams are making final preparations for the 2016 NFL Draft, which is just a few hours away. Here we'll explain how to watch the draft live from Android, iPhone, or online. The LA Rams and Eagles went all-in this year, giving up years worth of picks for the first few choices, but will it pay off? Here's how you can catch all the action live from any device.
The 2016 NFL Draft officially kicks off today, Thursday April 28th at 8 PM ET, tomorrow at 7PM, and Saturday at Noon. This is the second year since 1963 the NFL Draft is being held outside of New York City, and not at Radio City Music Hall. In 2015 and beyond it's at a brand new event full of festivities in Chicago.
Like every year, fans will likely be trying to watch every minute to see what's going on, how their team has improved, and more. Not to mention booing commissioner Roger Goodell after each selection. The 2016 NFL Draft will be on two channels with wall-to-wall coverage, ESPN and NFL Network. We have all the details below regarding watching it live online, on Android, or on your iOS device.
You can either watch on ESPN or the NFL Network with their usual panel of talkers full of helpful information, like Mel Kiper Jr., or even Jon Gruden if you'd like.  These are the only two channels showing the NFL draft, but there are countless ways to watch all the action.
This year some of the first few picks could be Quarterbacks, with strong needs from that position at both the LA Rams and Philadelphia Eagles. Each team gave up loads of picks and traded with Tennessee and the Browns for the 1st few players on the board. Most likely both Jared Goff and Carson Wentz will be more poised and mature than Johnny Football, but we'll have to wait and see.
WatchESPN
Since ESPN is usually one of the main and best choices to catch the draft, you'll be able to watch it just about anywhere with ESPN.com or the WatchESPN app. However, you'll need a cable subscription login. WatchESPN is one of my favorite Android apps for watching sports on the go, and they'll have all the Draft action ready to go as well.
Download the WatchESPN app for Android or iOS, sign in with your cable subscription, and enjoy as much football as possible. We'll still have to watch the commissioner hug each player up on stage, but there will be a lot more information being shared, events for fans actually at the draft, and much more.
WatchESPN can also be downloaded for the Chromecast, Xbox One, Windows 8 and even Sling TV. Not to mention other sources. It's available almost anywhere, works great, and is easy to use.
NFL.com
Then of course the NFL will let you watch it unfold live from an array of different devices, or right inside your browser. Sadly you'll need to be a paying user for NFL Now, or have cable login information for the NFL Network. Once you've done this you can stream the path to the draft, and the actual 2016 NFL Draft live as it happens later tonight.
You'll want to tune into NFL Network if possible for their panel of experts for the live stream, breaking down each move and giving us tons of information as it happens. Not to mention the little bell they ring each time a pick is in, so you can come running in the room to see the selection, like I do. That or just be glued to the TV for the entire first round.
NFL Mobile
However, the best way to watch the entire 2016 NFL Draft from Android or iOS is with the official NFL Mobile application. This works best with Verizon, but as long as you're a paying cable subscriber you'll be able to login and get tons of coverage as well. The NFL Mobile app is the only reason I stayed with Verizon for so long, and it's your one-stop-shop for all things NFL on a mobile device.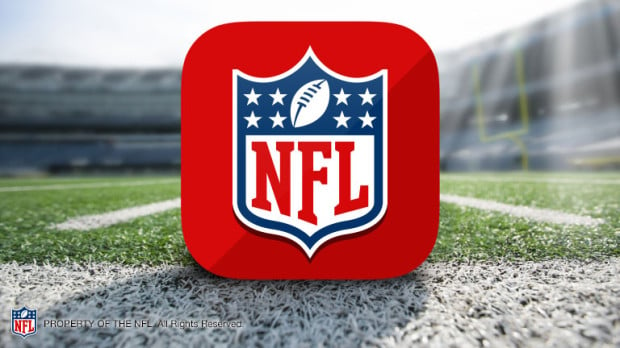 NFL Mobile will be offering users access to live, 24/7 coverage of the draft airing on the NFL Network that they can stream right on their mobile device. In addition to live NFL Network broadcast, NFL Mobile also features Draft Tracker that allows fans to look up player information, stats, real-time draft details, multiple Mock Drafts from ESPN and more. Essentially delivering mocks, trackers, and live coverage all in one place. The link above is for Android, and here's NFL Mobile for iOS.
Some of the top college players from around the entire United States will be hanging out in Chicago ready to take the stage, although some may be home with family but have a camera present for the big moment. There are a few excellent QB's, and 2016 has some excellent options on defense, which my Packers need to grab 2-3 of. Not to mention some good running backs. Every year teams and their fans have high hopes for the upcoming year and the NFL Draft, so don't miss a moment.
Amazon Fire TV
If you have the Amazon Fire TV or Fire Stick, you can download and use the NFL Mobile app, WatchESPN and more to catch it on the bigscreen. This also works on the NVIDIA Shield, Chromecast, Sling TV and similar options.
Slingbox
Of course the Slingbox and Slingplayer is an excellent option for those who've already paid for and enjoy it. Which is a device that connects to the users TV service at home, work, or anywhere with an internet connection and then streams it over Slingbox servers. The mobile app is $15, but if you already have this setup, you'll be able to stream the 2016 NFL Draft with ease to any mobile device or browser. Just tune into ESPN or NFL Network, and stream it to your device of choice.
Other Methods
We can't forget that there's always those "other methods" of apps and websites full of pop-ups, ads, and junk that can be harmful. While we don't recommend these, or will link to them, there's a few popular ones like Justin.TV or USTREAM. Not to mention plenty of apps on the Google Play Store, but again use caution.
As a reminder the 2016 NFL Draft kicks off at 8 PM ET (5 PM PT) in Chicago, so get those Fritos and chip dip ready, grab a 6-pack, and tune in. Enjoy the draft, and good luck to everyone in the 2016-17 season!

As an Amazon Associate I earn from qualifying purchases.