How to Watch the Battlefield 1 Live Stream
EA DICE will show off new Battlefield 1 content during Gamescom and you can watch all of the action as it unfolds live. Here's how to tune into today's Gamescom Battlefield 1 live stream from virtually any device.
After a huge debut in early May, EA DICE is once again getting ready to showcase the next Battlefield game.
Battlefield 1 will be taking gamers to the battlefields of World War I and it will feature a single player campaign and all-out 64-player multiplayer.
Those of you looking to get all of the important information about Battlefield 1 will want to tune in today as the developer confirms new Battlefield 1 details.
We want to show you the best way to catch it all of the action as it happens.
The official Battlefield 1 Gamescom live stream starts today, August 16th, at 3PM Eastern, 12PM Pacific. The multiplayer will start 45 minutes later and it will feature a number of well-known YouTube personalities.
You can watch the Gamescom Battlefield 1 multiplayer live stream on your computer, phone or console, or right here.
We've embedded the Twitch version of the Battlefield 1 right here. It's not clear if the Battlefield 1 channel will offer a stream.
If you'd rather catch the new Battlefield 1 details directly via EA's website, you can do that right here. The company will be showcasing a number of different titles (Madden 17, FIFA 17, Star Wars, and more) over the course of the show.
We expect the Battlefield 1 event to be archived so that you can watch them over and over again ahead of the game's release dates across the month of October.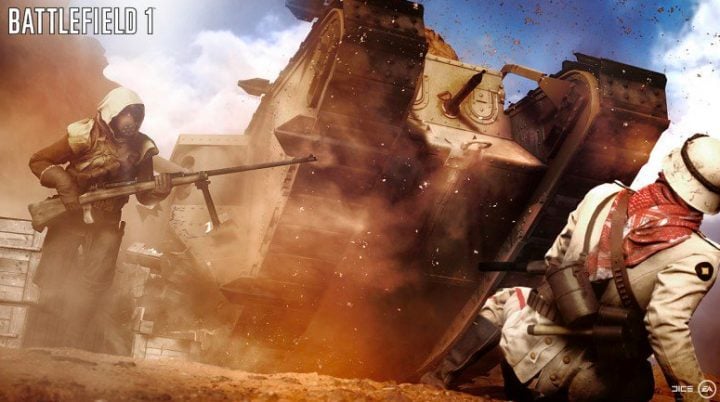 The live stream will feature the map that EA DICE will include in the upcoming open Battlefield 1 beta for Xbox One, PS4 and PC.
The Sinai Desert map and Battlefield 1 will feature two classic game modes, Rush and Conquest, when it kicks off for all three platforms on August 31st.
Those who signup to become a Battlefield Insider will gain access to the open beta day before everyone else.
For more details about the Battlefield 1 release, here is a full run down of the most important details for Xbox One, PS4 and PC.
Battlefield 1 Release: 10 Key Details
Battlefield 1 Problems & Update
Now that the game is out we're starting to hear about some of the early Battlefield 1 problems.
Battlefield 1 players are noticing issues with Battlepacks, issues accessing the Battlefield 1 trial, crashes, invisible players, installation issues, various issues with the weapons, texturing issues, lag, and a whole lot more. We expect complaints to continue as we push away from the game's release date.
In response to these complaints, EA DICE has issued the first Battlefield 1 update for Xbox One, PS4 and Windows PC. The latest Battlefield 1 update tackles some of the glaring issues with the game's UI, graphics, and more.
For more on the October Battlefield 1 update, take a look at our roundup.

As an Amazon Associate I earn from qualifying purchases.