How to Watch The Big Bang Theory Season Premiere
The summer's most talked-about TV show will be airing tonight as season 8 of the nerd-focused comedy will officially be underway. Here's how you can watch the season premiere of The Big Bang Theory.
The Big Bang Theory is one television show that definitely has a mix of diehard fans and haters alike, but the comedy made headlines over the summer when the actors and actresses negotiated raises to the tune of $1 million per episode, which is the highest salary of any actor or actress since the TV show Friends.
Plus, The Big Bang Theory was also renewed for three more seasons following the conclusion of season 7 earlier this year, giving fans even more to look forward to than just this upcoming season.
The first episode of season 8 of The Big Bang Theory premieres tonight starting at 8pm ET with back-to-back episodes. Previously, the show came on on Thursday nights, and it will go back to Thursday nights on October 30, but the season premiere will air on Monday night due to the Thursday Night Football schedule.
How to Watch the Season Premiere
The easiest way to watch the season 8 premiere of The Big Bang Theory is to tune into CBS at 8pm ET, then sit back and relax. Of course, you'll be greeted with commercials every 10 minutes or so and you have to have either a cable subscription or an over-the-air antenna in order to receive the channel to watch the show.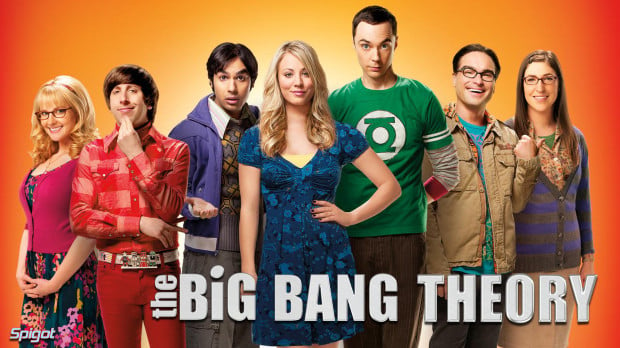 If you don't have cable or an antenna (like yours truly), then there are a few more options that you can consider.
There are a few somewhat shady websites where you can live stream TV shows as they air on your computer. One website that comes to mind is Stream2Watch. You can live stream sports, as well as specific channels in order to watch a specific television show that comes on. It's also a good idea to enable some sort of ad blocker when accessing these kinds of websites, as they're usually littered with advertisements.
Of course, this practice is illegal for the most part (not for you, but for the website providing the service), so if you don't feel comfortable doing this, we don't blame you. However, your options get a bit slimmer from there.
Other than live streaming a TV show, you can also just wait until the next day when the episode gets uploaded to the network's website, where you'll be able to watch the episode in full.
Unfortunately, CBS has been one of the stingiest television networks when it comes to allowing streaming services access to their shows, and The Big Bang Theory is one TV show that won't find on Netflix, Hulu or Amazon Prime Instant Video.
However, going to CBS.com will allow you to watch full episodes of The Big Bang Theory for free, and the newest episode is usually available to watch the day after it originally airs.
Of course, if you haven't watched the latest full season of The Big Bang Theory, it's probably a good idea to get caught up before watching the season 8 premiere, as there are plot points and important details that you'll want to know before digging into season 8. Luckily, CBS.com has a handful of the latest episodes from season 7 that you can watch to hold you over until tonight when season 8 officially gets underway.
As aforementioned, The Big Bang Theory will premiere tonight with two new episodes and will resume for another new episode on October 30 where the show will move back to its usual Thursday night schedule that we've been used to. Even then, that's over a month between episodes, so that also might be a good time to catch up on past episodes as well.